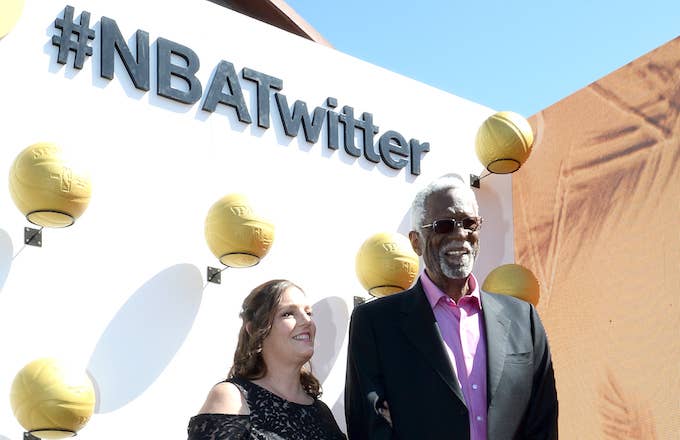 One of the NBA's best players of all time stole the show at the NBA Awards Monday. Bill Russell, the game's greatest champion, flipped the bird to another league legend, Charles Barkley, after Barkley paid homage to him.
As for Russell's explanation of why he gave Barkley the finger? It was incredible.
It was a joke, of course—there's no real bad blood between the two. Viewers got a kick out of the interaction.
and bill russell just gave chuck the bird on tv.
Bill Russell just flipped off Charles Barkley on live TV. Don't ever call MJ the GOAT again
Bill Russell trends.
I click, fearing the worst.
Then, I see why.
And it's the best.
Whew.