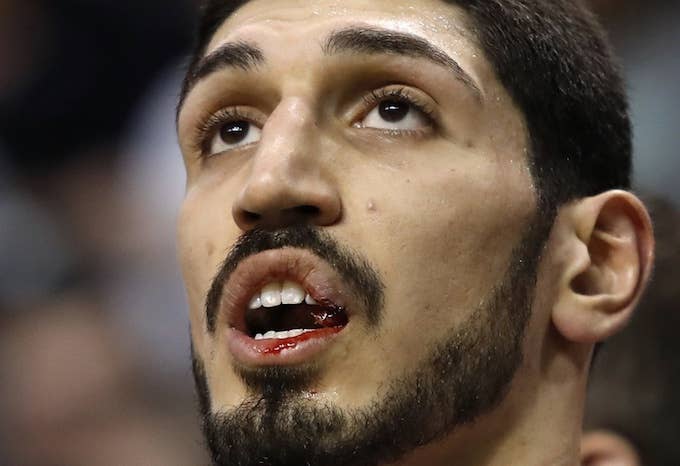 26-year-old NBA big man Enes Kanter is preparing for his second season with the New York Knicks. In his first season, he was one of the Knicks' most consistent producers, averaging 14.1 points and 11.0 rebounds per game. He also averaged approximately two savage tweets per week.
Kanter is one of the league's most entertaining follows on social media. You'd think his rivals would get sick of his jokes and trash talk—but apparently they like it. In an interview with ESPN's Royce Young, Kanter said other NBA players encourage him to "keep trolling."
"Actually they love it," Kanter said. "They'll come up and say, 'We love your Twitter game. Just keep trolling, keep doing what you do.' But I think it's just fun. You do stuff like that, the league hates it, I guess, but the fans love it. It's the fun part of the game."
Kanter was part of the deal that brought Carmelo Anthony to Oklahoma City last September. The Turkish big man also spoke on his run-in with LeBron James last season.
It was the first game I was with the Knicks and then he came and before the game he said we should've drafted Dennis Smith Jr. And not just me, but most of our guys felt like it was disrespectful to Frank [Ntilikina] and we actually sat down with Frank and talked to him and said, "Hey you gotta step up for yourself, man."