Magic Johnson says Kobe Bryant Documentary Is 'Definitely Going to Happen' (UPDATE)
Michael Jordan allowed a camera crew to document his final season with the Bulls in 1998.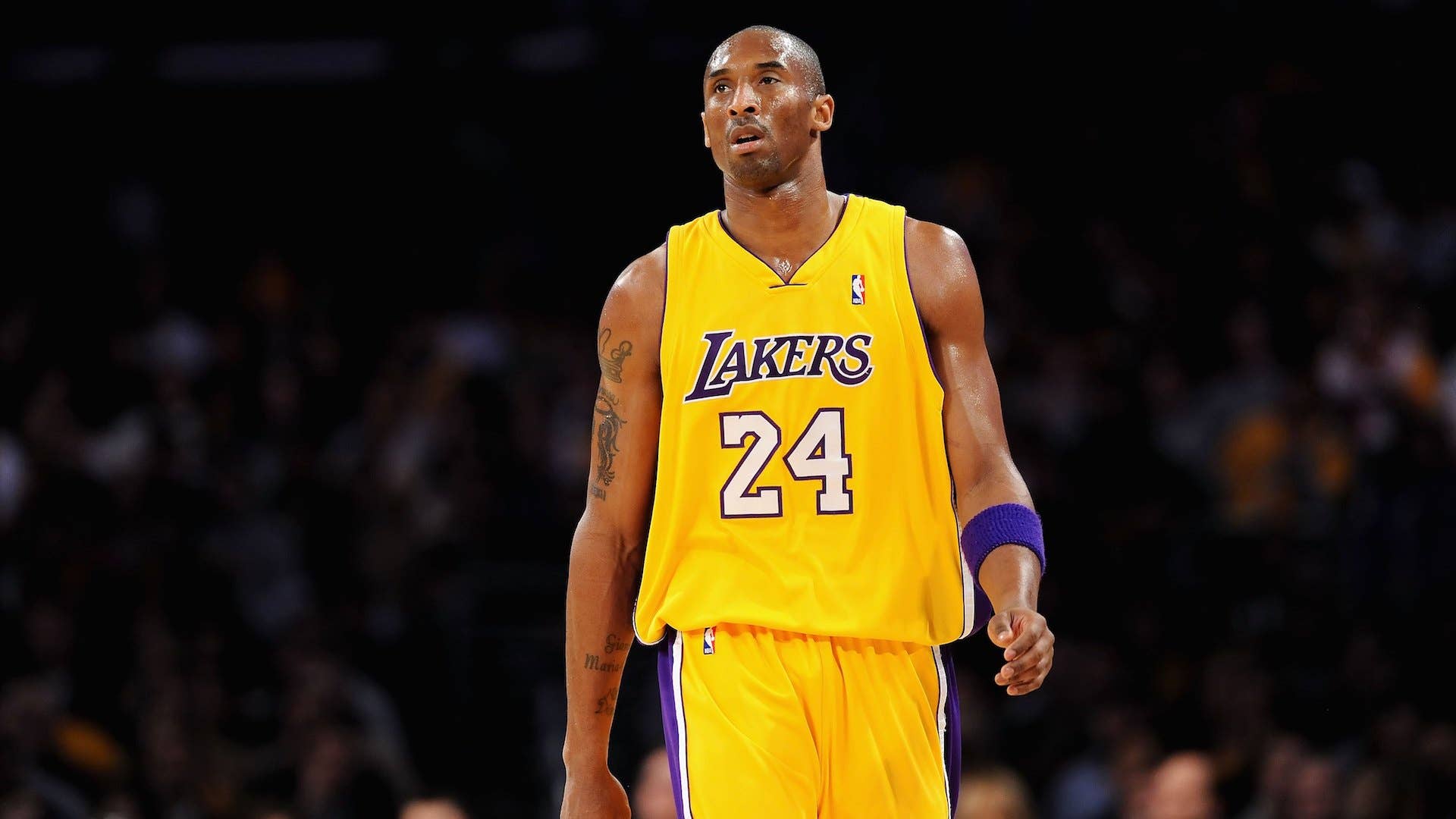 Getty
Image via Getty/Lisa Blumenfeld
UPDATED 5/4/20 2:56 p.m. ET: As basketball fans worldwide enjoy The Last Dance, many are wondering which hoops legend will be next to receive the docuseries treatment. Fans are hoping that a Kobe Bryant documentary is in the works, and Magic Johnson just confirmed their wishes.
"That's definitely going to happen," the Laker great told Entertainment Tonight about a potential Kobe documentary. "I think he was smart enough to have a camera follow him, document every movement. We're going to see a lot of behind-the-scenes things on Kobe. He'll probably let us into his world with his family."
Magic also revealed that a documentary on his life is in the works. "First, we got Michael Jordan, 'The Last Dance.' Then, we'll have Kobe and his doc. And then the Magic man is coming out with his after that," the former point guard said. "That's right, I'm coming after Kobe's. I'm announcing here first."
Read the original story below.
Like Michael Jordan, Kobe Bryant allowed camera crews to film his last season with the Lakers.
NBA Entertainment was given "unparalleled access," and permitted to film in locker rooms, the training room, the team's practice facility, and on the team's charter plane. Bryant had six camera crews following him at most, with all of them present at his 60-point closing game.
"They had unprecedented and, by far, greater access than anyone else ever," former Lakers public relations vice president John Black told ESPN. "We certainly allowed them to do everything we could within what the league would allow, and sometimes, with a wink and look-the-other-way, allowed them even more."
The material is in the editing stages for a documentary that could potentially debut years from now. Per insiders, ESPN writes, "It is unlikely those plans have changed." Bryant had reportedly seen and evaluated the footage before his tragic death on Jan. 26. As he started developing his media empire, Kobe wanted control over the footage and employed his own camera crew to take lead on the project.
With Jordan and the Bulls winning their sixth championship during Jordan's last season in 1998, and Bryant and the Lakers finishing 17-65 during his final 2016 season, it's clear the two icons ended their careers on different notes. But there's still a throughline that can be pulled between Jordan and Bryant's arcs, particularly now, as ESPN airs its 10-part Jordan documentary The Last Dance.
"Just watching them and being able to view what the cameras were doing to [capture] Jordan's pregame-routine, I mean, it's the same thing," former Lakers' athletic trainer Marco Nunez said. "Just flash forward...take out No. 23 with the Bulls and insert No. 24 with the Lakers. Yeah, I mean, it's pretty much identical."
"It's hard for me to not watch that and sort of see those [similar] instances," added former Lakers head strength and conditioning coach Tim DiFrancesco.