NBA Renames the All-Star Game MVP Award in Honor of Kobe Bryant
The trophy is now know as the Kobe Bryant MVP Award.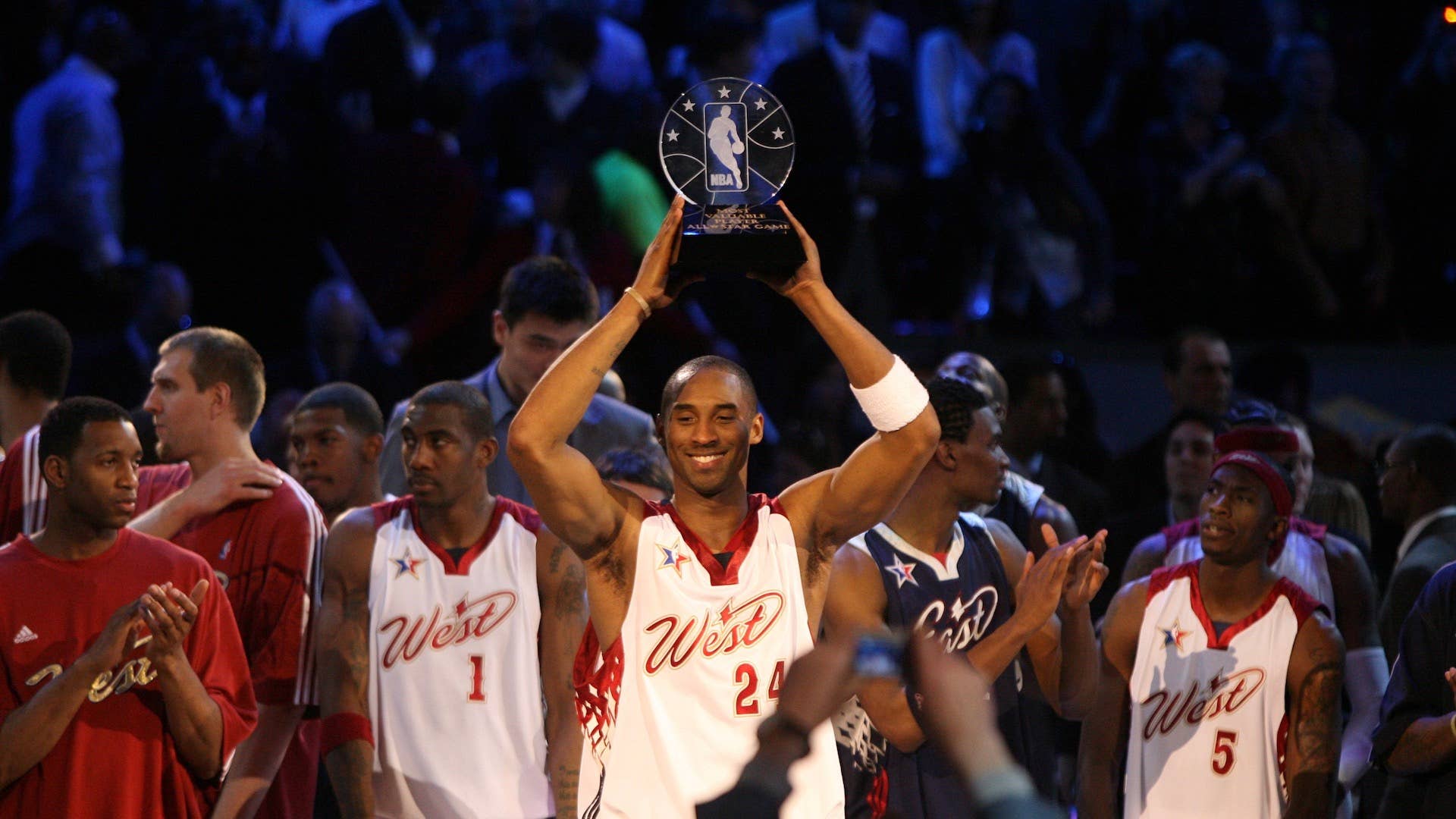 Getty
Image via Getty/David Sherman/NBAE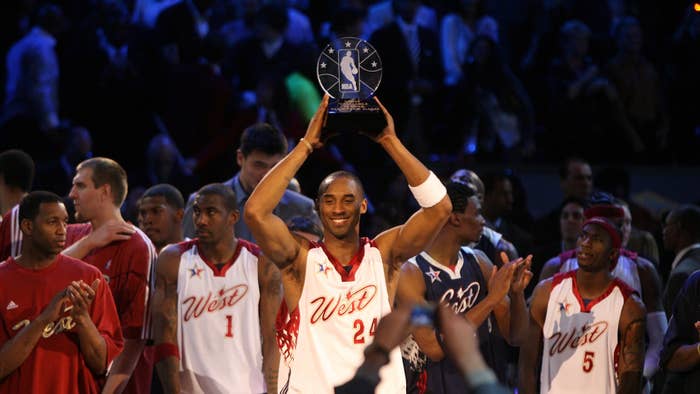 From this day forward, the NBA's All-Star Game MVP Award will bear Kobe Bryant's name.
NBA commissioner Adam Silver announced the change during Saturday's All-Star press conference, telling reporters the trophy would now be know as the Kobe Bryant MVP Award.
"Kobe Bryant is synonymous with NBA All-Star and embodies the spirit of this global celebration of our game," Silver said, as reported by NBA.com. "He always relished the opportunity to compete with the best of the best and perform at the highest level for millions of fans around the world."
Bryant made his All-Star debut in 1998 at the age of 19, making him the youngest athlete to ever play in the annual game. He would go on to make 17 more appearances throughout his 20-year career, and would win the All-Star Game MVP Award in 2002, 2007, 2009, and 2011—a record he shares with Hall of Famer Bob Pettit.
The first Kobe Bryant MVP trophy will be awarded at the end of the NBA All-Star game Sunday night in Chicago.
"I know it will be especially meaningful to that player that wins the first Kobe Bryant MVP," Silver said. "So I'm sure there will be other honors as well, and as I mentioned, there are other things that we will be discussing with our board, the NBA board, when they meet in April to honor David [Stern]. But this one seems so appropriate here at All-Star because nobody embodied All-Star more than Kobe Bryant."
The All-Star game will take place three weeks after Bryant died in a helicopter crash with eight others, including his 13-year-old daughter, Gianna. The 2020 NBA All-Star teams, led by LeBron James and  Giannis Antetokounmpo, will also pay tribute to Bryant and Gianna during Sunday's game. Team Giannis will don Bryant's No. 24, while Team LeBron will wear the No. 2, in honor of Gianna's youth basketball jersey number.
The 2020 NBA All-Star Game will begin at 8 p.m. ET at the United Center arena in Chicago.