Roger Goodell Reportedly Began Planning Kaepernick's Workout During the Summer
Sources say the NFL commission began preparing the event shortly after the league announced its partnership with JAY-Z.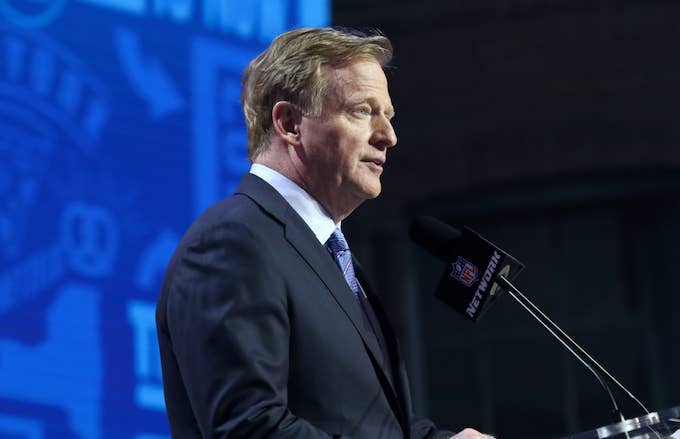 Getty
Image via Getty/Michael Wade/Icon Sportswire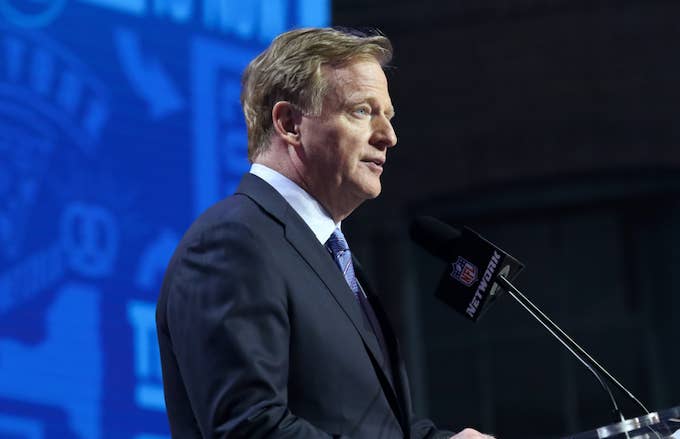 Roger Goodell reportedly spent months preparing the workout for free agent Colin Kaepernick, who has not played in an NFL game since the 2016 season. This is fairly surprising news, as Kaepernick was not informed about the event until the week it was scheduled to take place.
Per Adam Schefter of ESPN:
Sources tell CBS News that Goodell began organizing the workout several months ago, shortly after the league had announced its partnership with JAY-Z back in August. Though there were initial reports that Hov was the one who pushed the NFL commissioner to hold the event, insiders tell CBS the workout was all Goodell's idea.
"Roger started making calls and hosting meetings about this right away," said a source who was involved with process. "He really did a lot of this own his own, keeping everything very quiet. He probably spoke to 10 owners, at least ... He really wanted to do the right [thing] here, and I understand if some people will say that something should have happened sooner and it took too long, but you have to allow that there can be a course correction and Roger really did invest himself in this process."
So, why was Kaepernick given such short notice? According to sources, Goodell didn't want to inform the QB about the planned event until he was sure enough teams—about 20—were committed to attending.
"No matter what you think of the end result, this was thoughtfully done through various back channels over a long period of time," another insider said, "and I believe it came from the heart."
The workout was scheduled to go down Nov. 16 at the Atlanta Falcon's training facility, but was relocated to a Georgia high school without the NFL's consent. Kaepernick's team announced the move just two hours before the workout was set to begin, stating they made the change after the league refused a number of requests that would ensure a transparent process.