Head Coach of Team That Inspired 'Remember the Titans,' Herman Boone, Dies at 84
The legendary Virginia high school coach was portrayed by Denzel Washington in 'Remember The Titians.'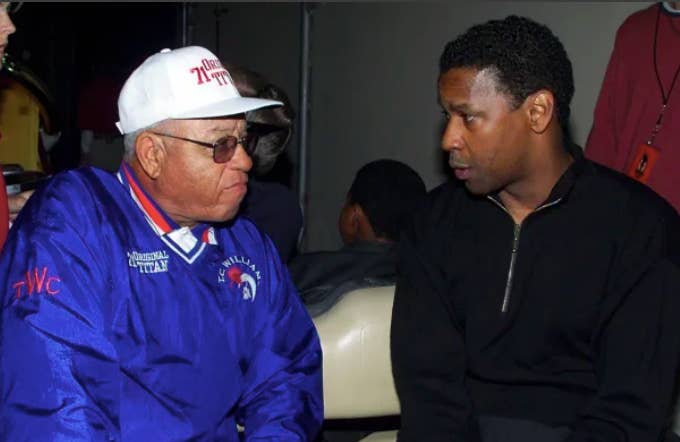 Publicist
Image via Bei/Shutterstock
Herman Boone, the legendary Virginia high school coach portrayed by Denzel Washington in Remember The Titans, has died at age 84, the local CBS-affiliate reports. 
Herman Boone was the head coach of the T.C. Williams High School football team. He led the Titans to a 1971 state championship title and a perfect 13-0 record with an integrated team. Boone was also the school's first African-American head coach after the area consolidated all of its high schools. 
His story was the basis for Disney's 2000 film Remember The Titians, which starred Wood Harris, Ryan Gosling, Ryan Hurst, and the aforementioned Washington. The movie went on to earn more than $136 million globally, and helped grow Boone's public profile beyond Virginia. After the film's release, he made several public speaking appearances.
Boone's death follows the recent passing of William "Bill" Yoast in May. Yoast was Boone's assistant coach during the team's 1971 championship run, and was portrayed in the movie by Will Patton. He was the former head coach of the all-white Francis C. Hammond High School prior to integration. Yoast died at the age of 94.