On August 23, 2017, a video was uploaded on to Liverpool YouTube fan account The Redmen TV after Liverpool's 4-2 victory over Hoffenheim. In the now-viral footage, a giddy Reds fan is interviewed post-match after watching his side blitz the opposition with a typical display of attacking verve. Despite not scoring, Sadio Mane was man of the match that night – prompting the fan to declare, "'I don't do if's, buts and maybes – I do absolutes. Sadio Mane is the best football player in the world".
At the time, the tongue-in-cheek statement prompted laughter from those watching on, despite the serious look etched on the fans face. Since that date, there have been few players in world football that have enjoyed the sort of ascendancy as Sadio Mane. Off the back of a Champions League victory, AFCON final and Golden Boot, people aren't joking when they say that Sadio Mane is now the main man at Anfield. 
That opinion is shared by Yungen, who is also in Liverpool today to interview the Senegalese sensation. The London MC speaks for all Liverpool fans when he begins eulogising about a man who has at times carried Liverpool single-handedly on the way to silverware this year.  "He's the GOAT man. This guy has given me so much joy in the last few years!".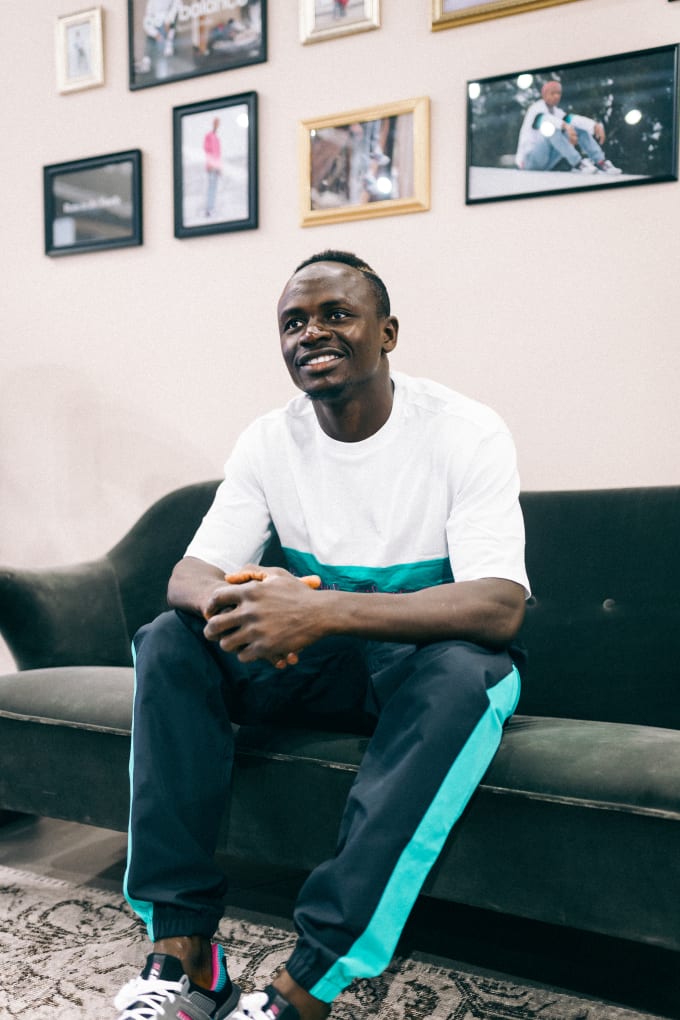 That joy isn't set to stop any time soon. After netting 22 goals last season to clinch the Golden Boot and provide magic in Munich to send Liverpool on their way to the Champions League victory, the 27-year-old has been even more clutch this season. He has bagged two in the UEFA Super Cup final, and grabbed two goals and assist in the Premier League already this season, and is a front-runner to feature in FIFA's Best XI of the season. Sadio Mane is playing the best football of his career.
So how has the Bambali-born baller elevated himself to where he's at currently? For a man whose off-field dynamic is so calm and low-key, you can sense there is a fierce, internal determination which has driven him to where he's got to today. "It's never been easy," Sadio tells me.  "From a young age, it's been my dream to win these kind of trophies. I'm in a good stage of my career for sure, and I feel the whole squad is thinking the exact same right now. I'm trying to keep up my consistency now, and just work hard to keep up the high levels expected of us." 
The rapid arc of improvement for Sadio has happened all while being signed to New Balance. 2019 has been a breakthrough year for the brand, who have sponsored the success of several monumental sporting moments this year. Whether it was 15 year old Cori Gauff's Wimbledon success over Venus Williams, England Cricket Team's dramatic World Cup victory or Kawhi Leonard securing the first ever ring for Toronto Raptors, New Balance have been a part of a host of incredible sporting moments this year. It's clear Sadio is also a big fan of the brand he won his first silverware with Liverpool in, "I've been really happy with New Balance since I've signed. They've been providing me boots that I've had the best moments of my career so far playing in, so I hope for many more years with them!" 
Sadio has a particular favourite when it comes to the boots he's been given by the brand – the Bambaly model, which painted his feet in the Senegalese flag, "They were my best boots. The best I've ever had! They meant a lot to me as it's my home village, and I chose to name the boots too." Sadio has never forgotten his roots, and though he's too modest to publicise it himself, he continues to give back to his hometown. In the last few years, he's given £250,000 to fund a new school and paid for a hospital in the village – but he is, of course, far too polite to talk about his work back in Bambali, claiming, "I'm just trying to do what I can for my people."
Sadio is similarly understated when it comes to his off-pitch style. Clad head-to-toe in a New Balance tracksuit, he'd rather wear more stripped-back and comfortable apparel than the ripped Amiri jeans and high-end designer most Premier League strikers these don these days, "When I'm at home, usually, I will wear stuff like I have on today. It's just chilled, comfortable, so I like it." That being said, Sadio still has an eye for colour, and he's a big fan of New Balance's bright new pair of 997S trainers, "These are my new favourites! I'm gonna be wearing them a lot around the house for sure. I like my trainers to stand out, so I'm really happy with these ones."
While he explains to me his day to day life out of training, Sadio shows me the sort of music he's listening to relaxing in his spare time, or who gets him in the zone for more game day goal-scoring. Along with naming Patoranking, Davido and Tekno as some of his favourites, he also makes sure to shout out Senegal legends Youssou N'Dour and Cheikh Lô, again symbolising the ever-present love he has for his home nation. 
The relaxed and low-key image in his activity off the pitch is the polar opposite to how his actions on the field have brought together thousands and galvanised millions more into celebration. The apex of this was June's Champions League Final victory against Tottenham Hotspur, where Liverpool vanquished the demons of last years' defeat to bring home the trophy for the sixth time. After scoring in the final in 2018, 2019 in Madrid was a moment Sadio had been dreaming for a long time, "It was a special moment for me, and for my teammates. When I was younger, I grew up watching Champions League – especially the finals. So it was always a dream to play in the final. After scoring in it the season before but losing, going on to win it is an incredible feeling. I could not believe it!"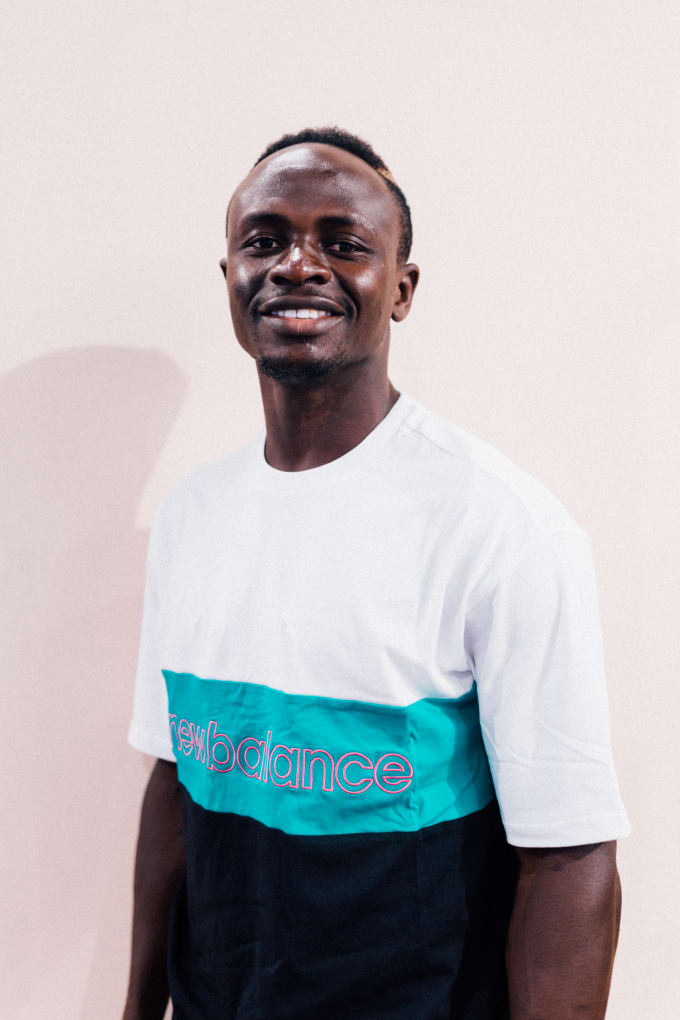 The raw emotion that he felt that day was amplified many hundreds of thousands of times over when he and the rest of the Liverpool squad touched down back on Merseyside, where over 500,000 people lined the streets to celebrate the victory like only Liverpool fans can. Reflecting on the parade, where he remembers seeing fans crazily clinging on to lamp posts and dangling from ladders on rooftops, Sadio spoke on how the moment was as unforgettable as it was motivational for him and the team, "When we came back to Liverpool with the trophy, it was just incredible to discover how much it meant to the people here. The mood of the city was just crazy! Winning it and seeing how much it meant has given us all more motivation this season to perform, and win more trophies for this club."
The bonding experience of winning the trophy and celebrating it with the fans resonated with Sadio like no other experience in his football career. It's clear that he wants to carry on making moments of magic with the club that he now calls "his family", "To be honest, I'm really happy to be a part of the club, the family here. We have the best fans in the world here, so I'm always so thankful for the support. It's not just great for me too – it gives the whole squad more motivation to perform. It keeps us hungry to get better and better together… I really struggle to describe how happy I am to be here!"
Despite everything he's given to the club so far, Sadio insists that he's not about to rest on his laurels. Under the tutelage of Jurgen Klopp, "a great man... funny too, no?", the expectations for success allow him to "get better and better," and he's targeting plenty more goals for the 2019/20 season. Sadio has been known to share celebrations with Brazilian bagsman Bobby Firmino, who he's imitated a number of times in their lethal time plundering goals together. 
Every strike so far this campaign has featured a familiar celebration, which he says you'll be seeing a lot more of this season, "Each player in this squad, if you want to keep this celebration as your own it's quite difficult because we score quite a lot! Bobby did that celebration two or three years ago, and I think he has had quite a few celebrations since. "My celebration now is what I'm going to carry on doing throughout the year," What does he think of the shouts about him copying the Brazilian? He laughs off the suggestion, giggling, "I know that Bobby will be copying me again soon, you'll see!"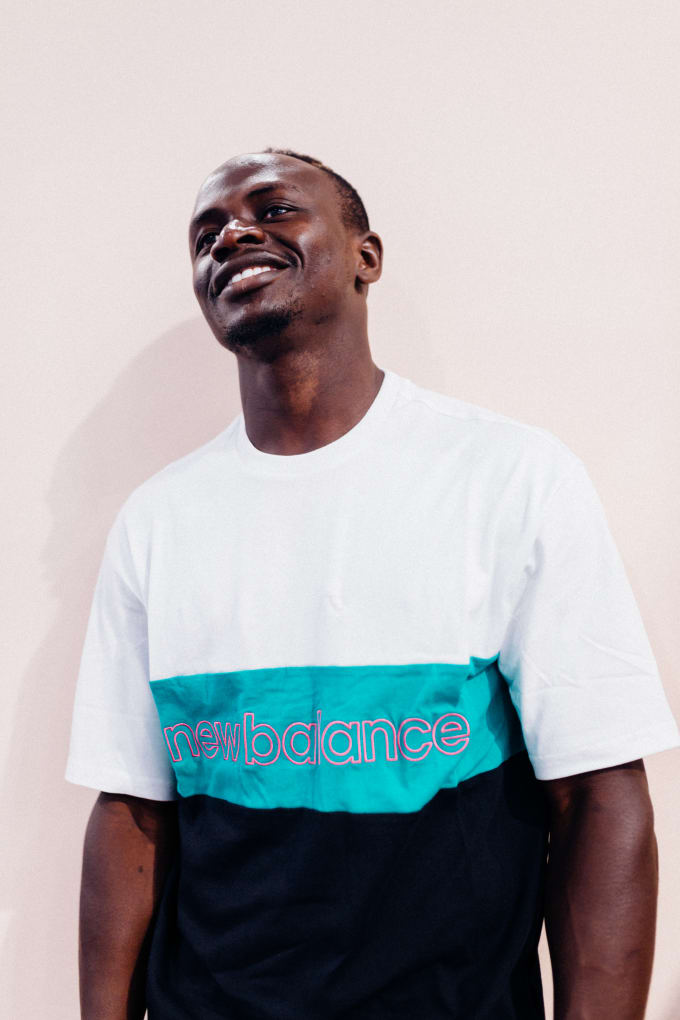 Along with sharing a charming chemistry with his strike partners on and off the pitch, he's also keen to point out his expectations of his "younger brother" Naby Keita, "Since our days at Salzburg, he was always a good man, and a good friend to me. He's such a great player, so I think everyone will see once he gets over his injures how important he will be for this club. I have no doubts about him!"

So what's next for Sadio? Actual world domination could await for him when the Club World Cup gets started later this year in December, but there is one key target both he and the club have in mind, "It's very early to say of course, but our target, as everyone knows, is to win the league this season. We're targeting the Champions League  as well." His ambitions don't just lie with his club team, though, as Senegal and Africa come up again as we conclude our conversation, "My big dream is to win AFCON with Senegal, though." African Player of the Year Award too, perhaps? "This is also my dream – it will be an incredible credit if I can take it."
New Balance's 997S is available to cop via the New Balance web store now.