Kawhi Leonard and Jimmy Butler Joining Clippers Is Looking 'Increasingly Possible'
Los Angeles is ready to make moves.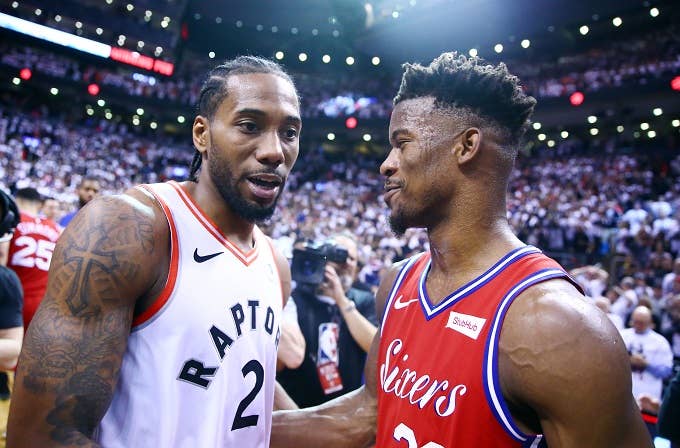 Getty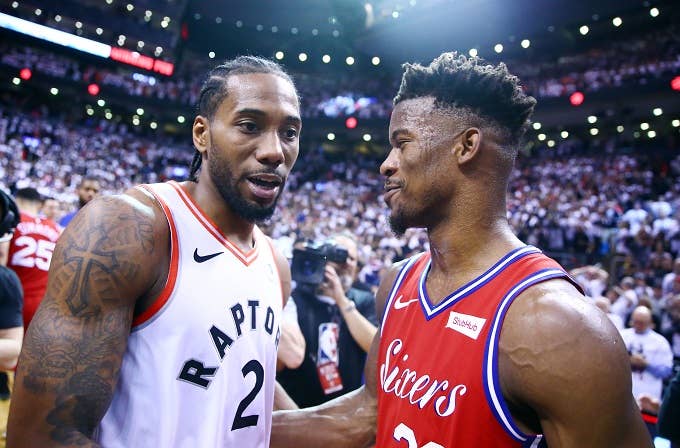 Don't count the Clippers out of the Kawhi Leonard sweepstakes just yet. According toThe Athletic, the team is working on a deal that could land them both Leonard and Jimmy Butler.
Sam Amick reports that Kawhi and Jimmy heading west is looking "increasingly possible." The idea of pairing up the two stars is on the minds of several teams, per anonymous league sources. Philadelphia, for their part, would be interested in a sign-and-trade deal if they can't sign Butler outright to avoid walking away with nothing. That is the position that the Houston Rockets hope to exploit in their alleged quest to land Butler. However, if Los Angeles is throwing money, deals and the opportunity to play with the central piece of the reigning champs around, it might be significantly harder for the Rockets to convince the ultra-competitive Butler. 
Houston seemed all in on Butler earlier this week, with insiders like Adrian Wojnarowski claiming that the team was floating the idea of trading away several of their second-tier players to free up space for Jimmy.