Floyd Mayweather Blasts Gucci Boycotts, Accuses Celebs of 'Using Fake Advocacy'
Mayweather shared a lengthy statement on social media Thursday, hours after T.I. slammed him for continuing to support Gucci.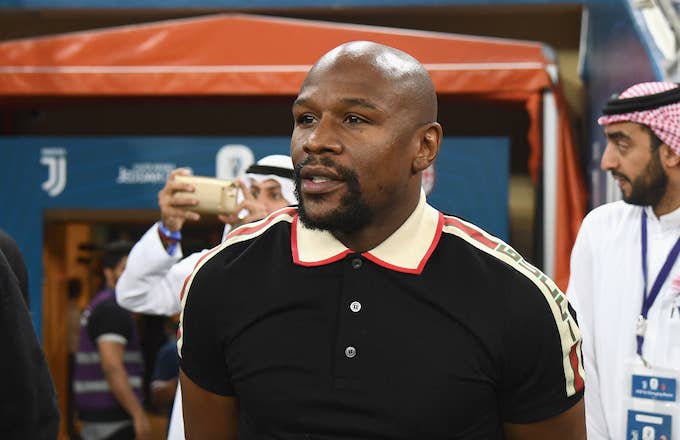 Getty
Image via Getty/Claudio Villa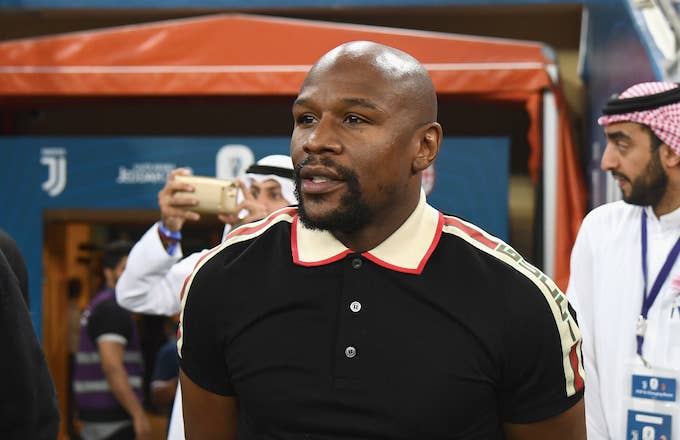 Floyd Mayweather can't wrap his mind around the newly launched Gucci boycott.
The retired boxing champ has received criticism for continuing to support the label in wake of its recent blackface scandal. On Thursday, T.I. released a blistering diss track aimed at Mayweather and his pro-Gucci stance: "Damn, it must suck to be a f**k n**a/Ol' greedy ass n**a only thinking 'bout himself," TIP raps on the record. "They get the fame, then get the wealth/But people are struggling, who did you help?"
Hours after the track's release, Mayweather went to Instagram to address the Gucci boycotts and to blast the celebrities who were participating. The 41-year-old accused the entertainers of being hypocritical and attempting to regain relevancy through "fake advocacy."
"In this day, celebrities and failing artist [sic] pick and choose the hottest trending topic as a means of seeking attention and using fake advocacy as their platform when their talent no longer benefit [sic] them," he wrote. "[...] The same celebrities stirring the pot over brand that they, without doubt, will continually buy, are the same artists that inject rap lyrics fueled with drugs, murder and sexual promiscuity into the very Black Communities you're pretending to care so much about."
Mayweather goes onto to say that many of the anti-Gucci celebrities are using their art to destruct their communities. He poses the questions: Should we boycott these artists? Or should we try to come together to find a solution "to the problems we're facing as a whole"? Mayweather also points out that he has been a longtime supporter of Dapper Dan, the Harlem rapper who went from Gucci adversary to Gucci collaborator.
"Decades before @Dapperdan became a designer for Gucci, I supported his work and creativity consistently and never stopped. Not many of you can say that!" he wrote. "Most of you took your money into the same high end boutiques and didn't think twice about leaving our Brother and Legendary Designer behind until Gucci put their stamp back on him and that's where your hypocrital [sic] outrage should be."
It's important to note Dapper Dan has also condemned the Italian fashion house for its sweater that resembles blackface.
You can read Mayweather's full statement below.