Maya Moore didn't spend her offseason playing overseas like the majority of top-tier WNBA players, but make no mistake, the 27-year-old Minnesota Lynx star is always putting in work.
After leading Minnesota to a franchise best 28-6 record last season and making the Finals for the fifth time in six seasons, the Lynx fell just short, losing Game 5 at the buzzer to the LA Sparks.
We caught up with Moore at the Jordan Brand Classic in Brooklyn last month to find out how she spent her offseason and why she's embracing the 2017 season as a new challenge.
What's the most fun thing you did in the offseason?
I'd have to say it's a tie between spending Thanksgiving at my house in Atlanta with all my family and being able to attend the Passion Conference, also in Atlanta, at the Georgia Dome.
When it comes to working your game, what did you focus on?
Just continuing to be efficient. All the little things—how I move, all the things that it takes before the shot, including my handle, my footwork. Just repetition of the things I'm already good at, even more efficiently, more effectively. Being more effective is hard to do, and just a little bit makes a difference. So that's always my goal: Be more efficient.
What are you most looking forward to about the 2017 season?
A new challenge. Being able to bounce back is always the hardest thing to do. A true sign of a champion is how they bounce back from adversity, and I think we'll have an opportunity to do that.
You've now been to four Final Fours and five WNBA Finals; what's the biggest difference between the two?
Well the Finals you're playing in a series, so it's a grind because you're playing the same team, world-class level, game after game after game. It's more challenging because both teams scout each other and know what each other is gonna do. It's just about players making plays. The Final Four is different because you get one shot, so it's kind of a different pressure, but it's two games, you don't have as much opportunity to get it right. So, both are amazing in their own right, but obviously the pro level is the highest competition level in the world. It's super satisfying for both.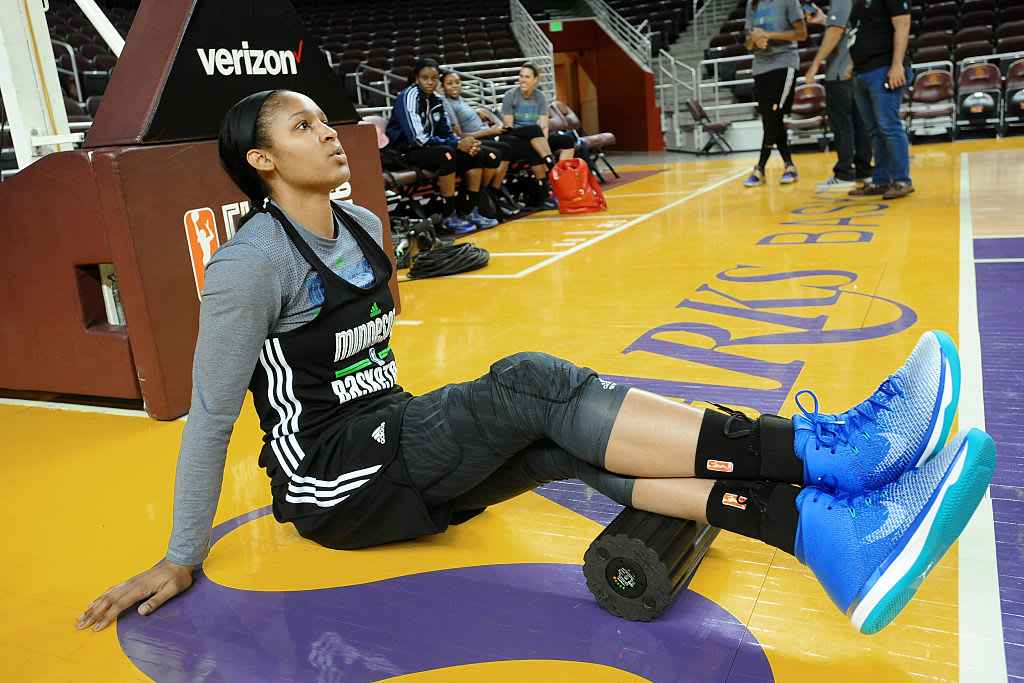 You were the first female basketball player to sign with Jordan Brand. If you were to design a signature shoe with Jordan, what would it look like?
Something similar to the 31. I love the simplicity. I like something that's kinda subtle with a touch of flash. Something very streamlined, light. My color is like a fuchsia flash that I've had on my PEs, so that's always a fun color. That shade of purple, that power, the royalty.
Do you have a most prized pair of Jordans?
There's a PE they made me of the 10. You know how MJ's accomplishments are listed on the bottom? They listed my accomplishments in the same style, in my color. So that one is really special to me. The 1s and the 10s are my favorite; I probably wear the 1s the most.
What's your favorite pair of 1s?
The player edition. That was the first one that I had. It's a great one because of the navy, you can rock it with jeans, it had the gold in there. Those are near and dear to my heart, styling-wise it represents me.