Charles Oakley has had beef with Knicks owner James Dolan for quite some time now. Most of the friction stems from Oakley's harsh criticisms of the on-the-court product over the years, and can you blame him? Since the early 2000s, the Knicks have been a laughing stock, and who else would you better qualified to criticize them than a guy like Oakley who often sacrificed his body while wearing a Knicks uniform for 10 years?
Last night, he showed some of that passion that has made him a fan favorite and a Knicks legend over the years. He was sitting at the seat he purchased for no more than five minutes before he was asked to vacate the premises, according to Oak. And this second-hand account seems to confirm his version of events.
It took about 20 men to drag him from his seat to the tunnel and we have a play-by-play of the whole thing. Also, we need to add James Dolan to this list.
Dolan's Goon Squad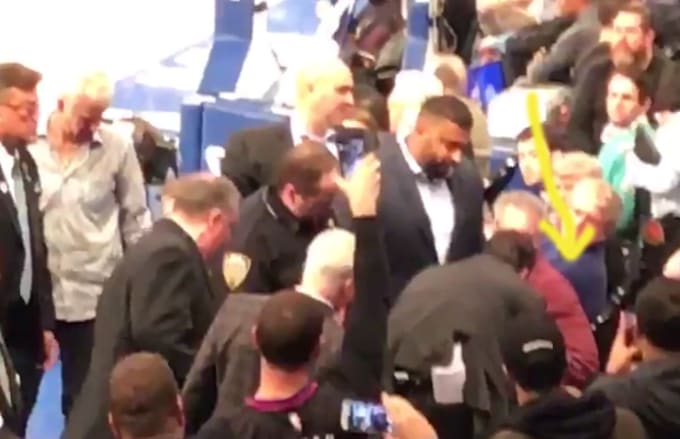 Here Oak is just minding his business within an earshot of James Dolan. No big deal.
Do You See His Hand?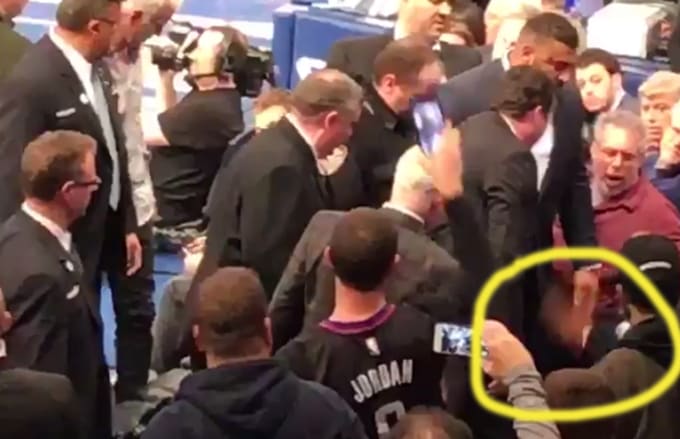 They done set him off, smh.
Why Must You Be So Hard-Headed, James Dolan?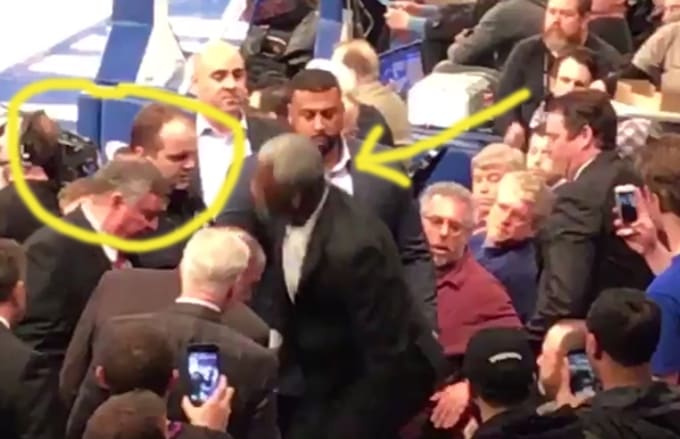 Charles reminded these toy cops who's in charge.
These Dudes Right Here...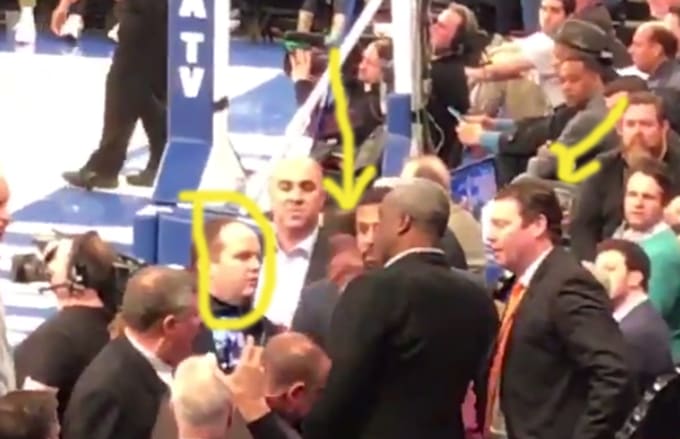 The one on the left looks scared shitless, while the dude on the right has this dumb smirk on his face that's going to get him in trouble later.
Shouldn't Have Touched Him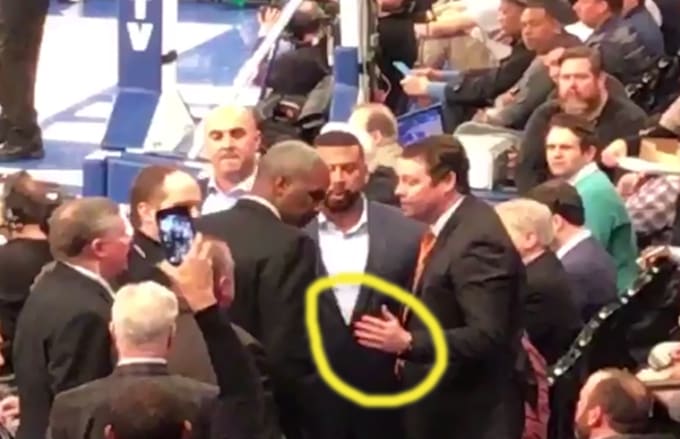 Seriously, though.
Son...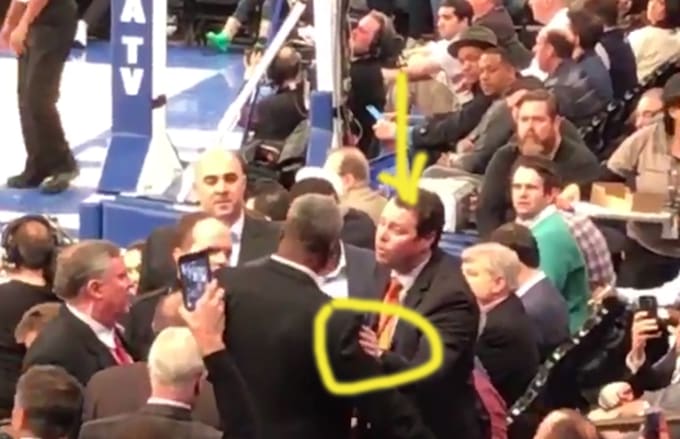 Why is he touching him?
Boi...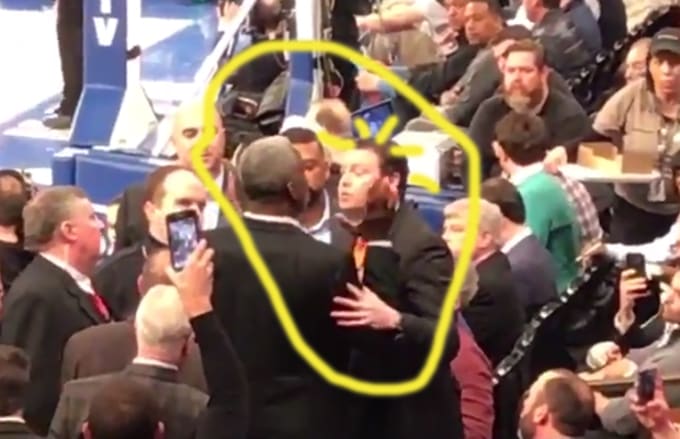 That's true fear in his face, lol.
This Guy Still Doesn't Get It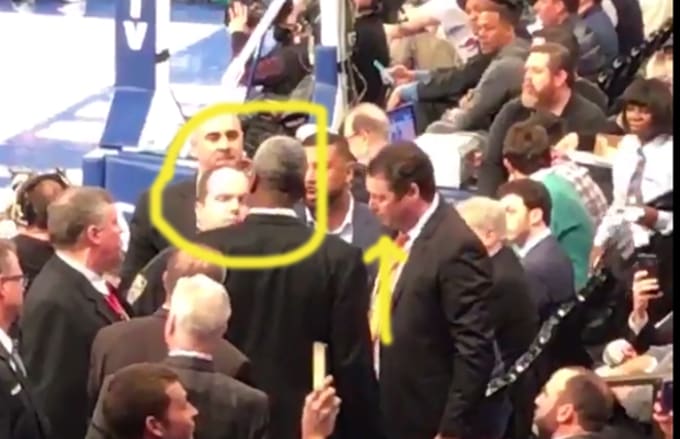 Oak is out for blood.
My Man Is Scared for His Life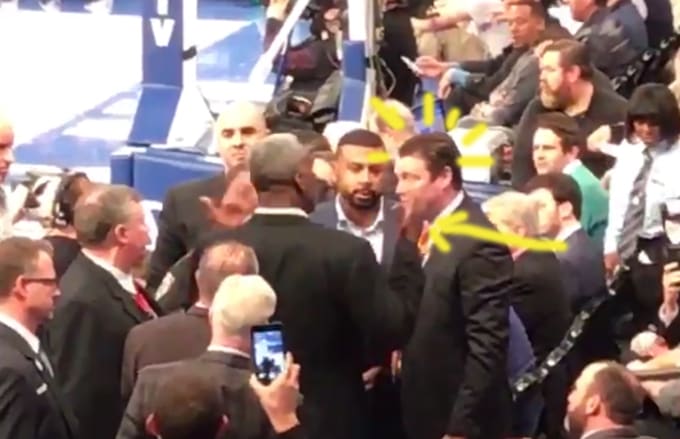 Dolan doesn't pay enough for the drama, bro, it's not worth it.
He's Thinking of His Family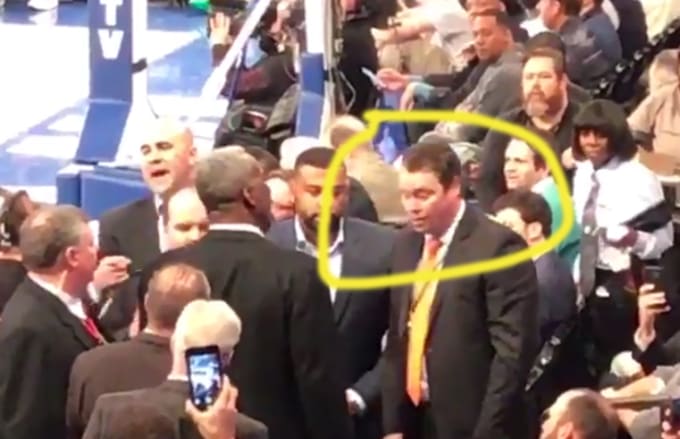 Just go home to them.
Welp...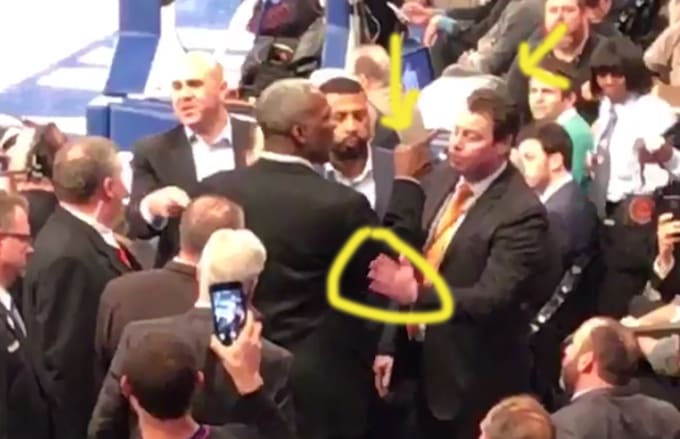 Do. Not. Touch. Oakley.
LOL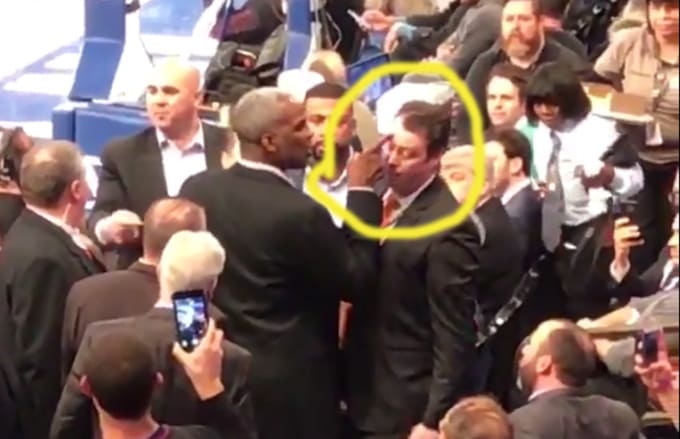 A sturdy finger to the head is a cause for concern.
Now A Third Guy Comes From Behind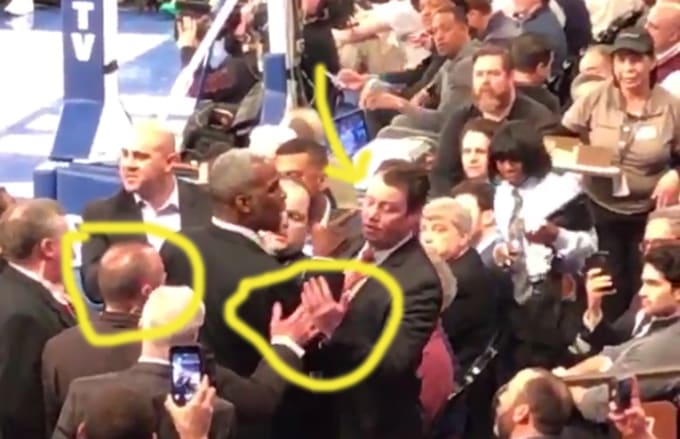 It's about to be a wrap for him, too.
LOL, This Guy Again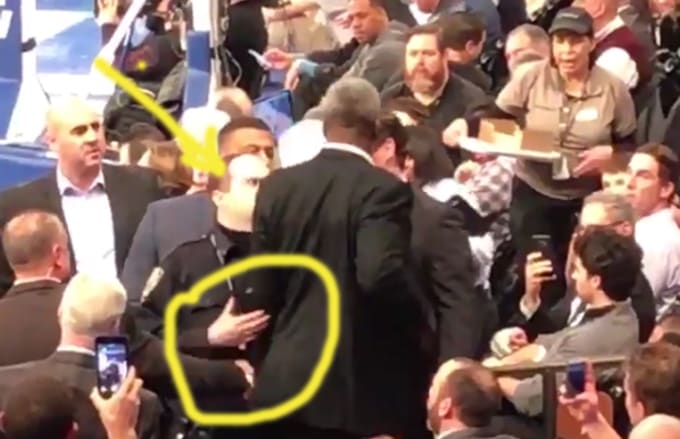 Touching Oak, AGAIN.
Another Finger to the Grill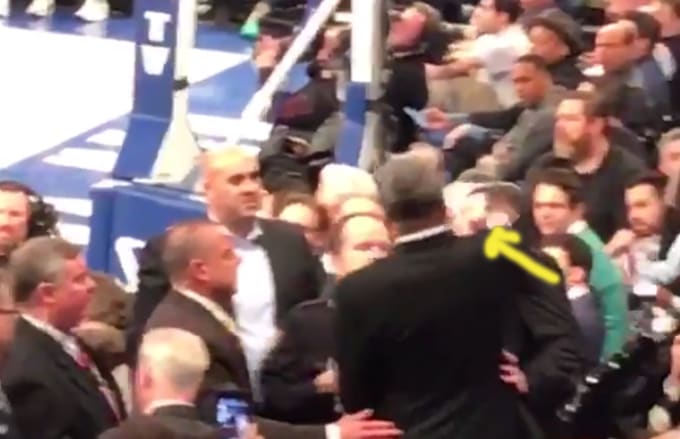 Homie's heart is in his stomach.
LOOK AT HOW FAR HIS NECK SNAPPED BACK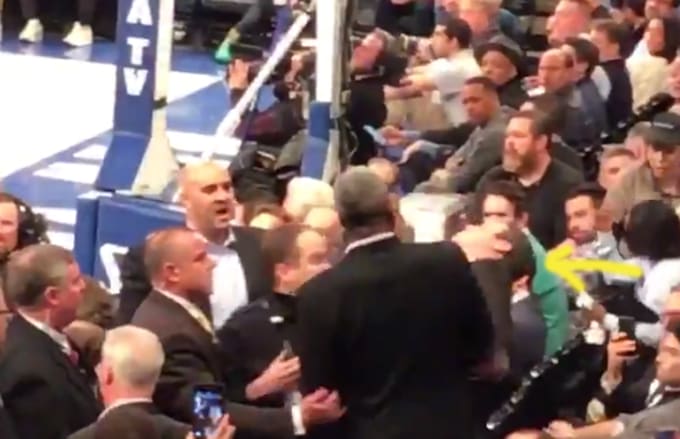 Jesus.
Again...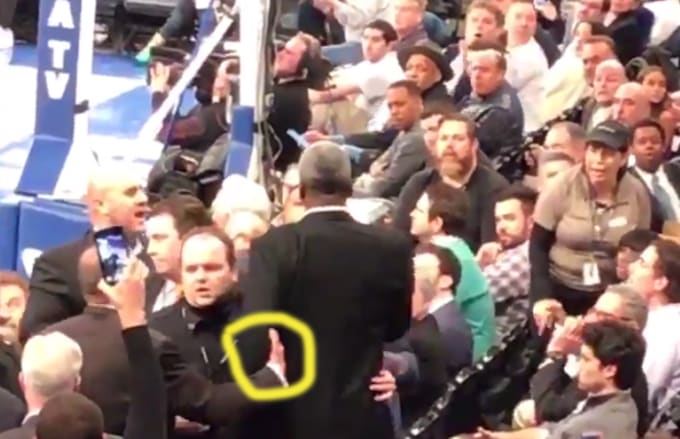 With the touching.
The Wrath of God Is In Oak's Eyes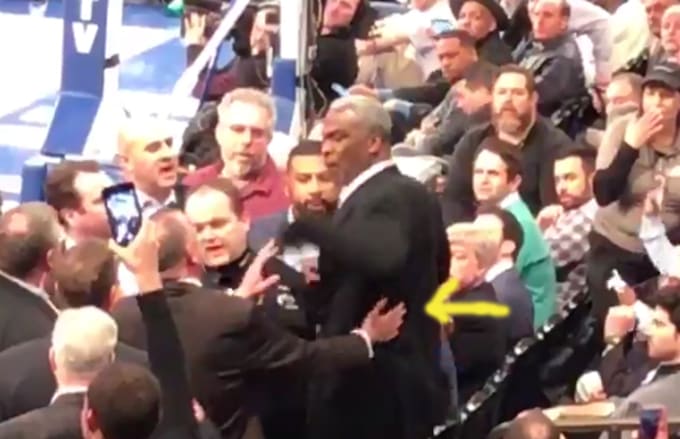 "Look, buddy, let's go quietly"—in his failed a cop test, Staten Island resident voice.
Oakley Had A Flashback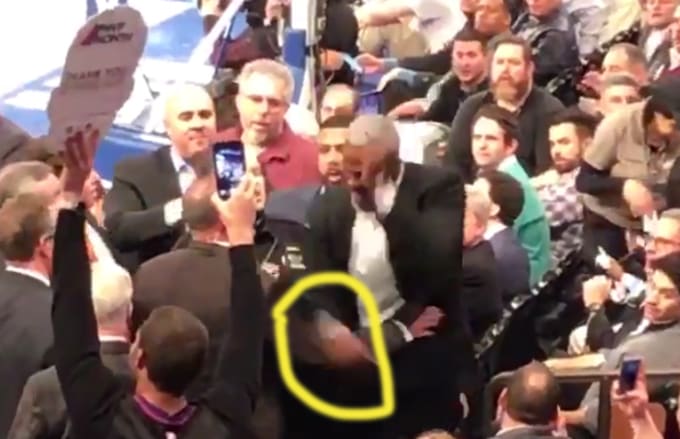 He thought he was playing the Bulls again.
Again, With the Touching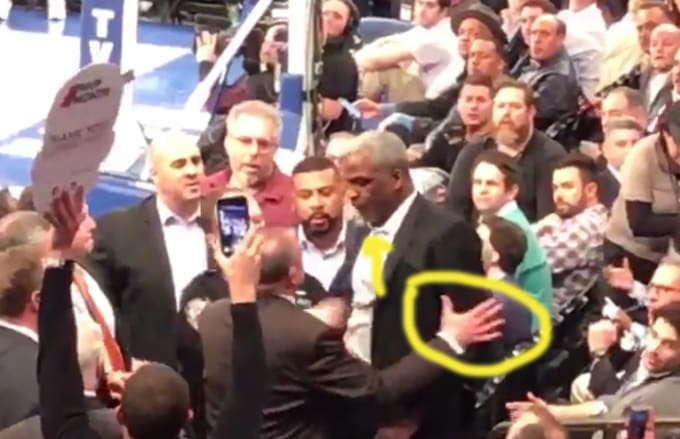 They don't get it. They never get it.
LOL, At How Stressed My Man Looks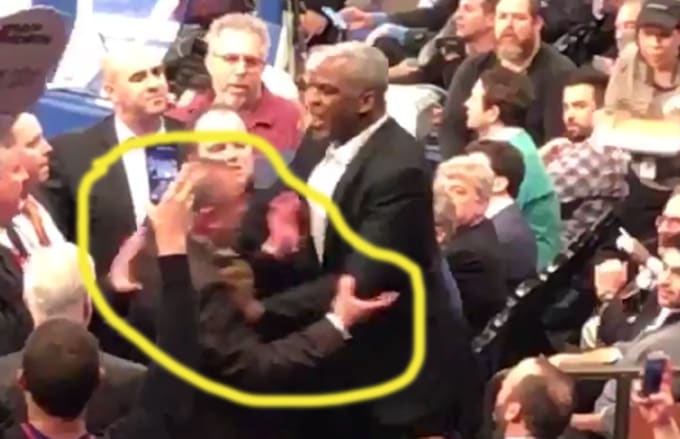 His life is flashing before his eyes.
Everyone Just Wants To Touch Charles Oakley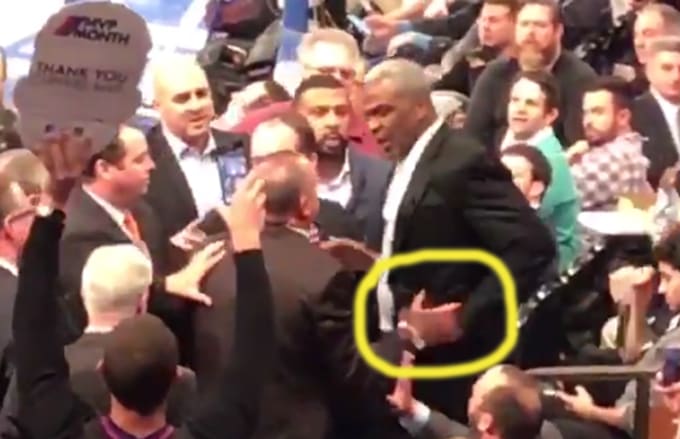 In case you haven't figured that out.
Lesson: Keep Your Hands Off Oakley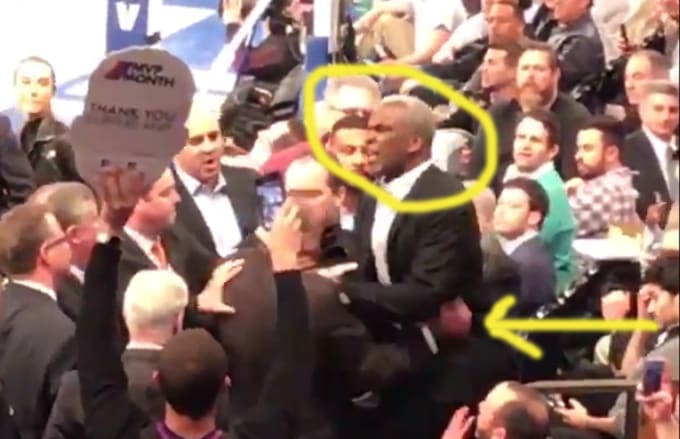 It's for your own good.
They Messed Up His Watch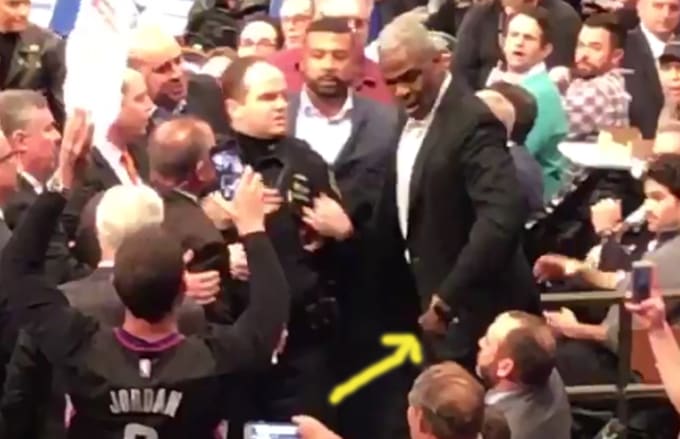 He'll be ready to tussle once he gets that thing off.
But He's Not Able to Pass It Off to His Mans and Them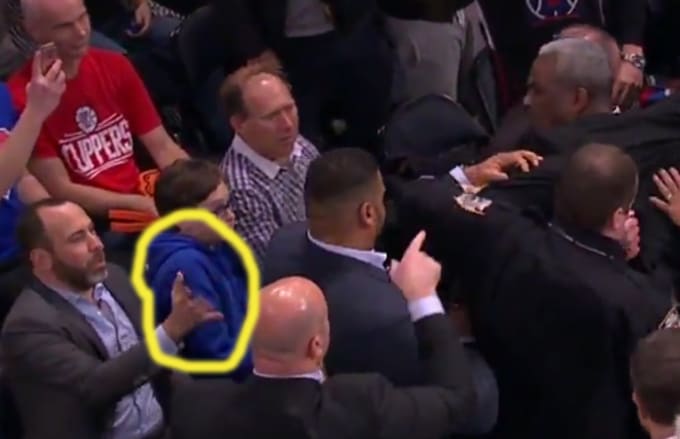 :(
As They Try to Wisk Him Away, Oak Falls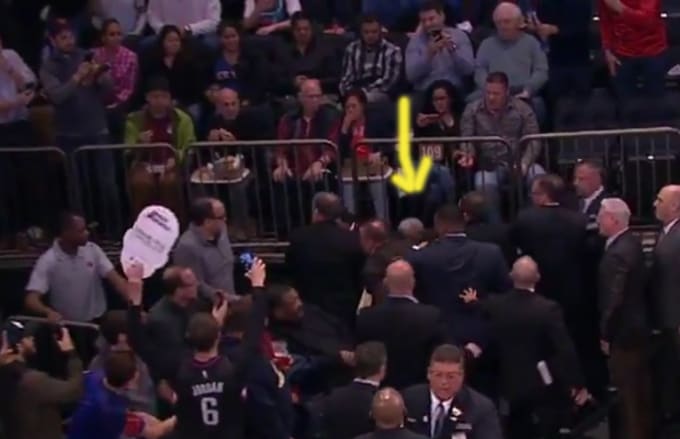 What a disgrace.
Free the Boy
Boycott the Knicks.