Paul Pogba is well positioned to dominate 2017.
After signing a landmark sponsorship deal with adidas last year and breaking the world transfer record in a move to Manchester United last summer, the midfielder is set to catapult his brand to the next level with a signature collection with adidas that solidifies his position as the new face of football.
Little was known about 'PP x adidas Football' until Pogba dropped a couple of teasers on Instagram last week, apparently revealing the first pieces of a collection will set Pogba up as a creator off the field, as well as on it.
The PP x adidas Football collection will drop in 2017.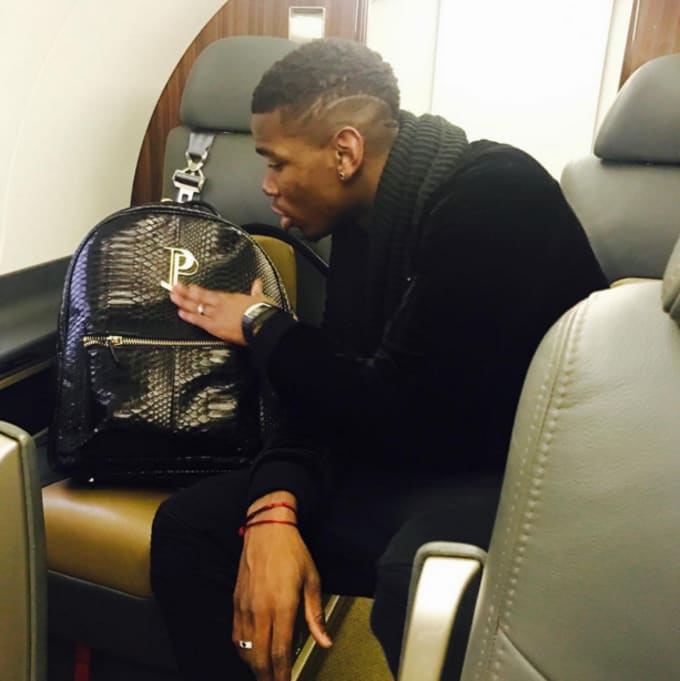 It looks like the first drops will have a marble-effect black and gold theme, and also be influenced by Pogba's home city, Paris. As well as a T-shirt, Pogba showed off a new pair of ACE 17+ Purecontrol in what we guess will be a colourway exclusive to him.
In a separate Instagram post, Pogba also showed off a leather backpack with the same 'PP' logo that was seen on the aforementioned adidas T-shirt.
In our interview with Pogba last summer, the 23-year-old revealed his desire to follow in the footsteps of Kanye West and Pusha T, creating with adidas as opposed to just wearing it:
"That's the objective and it's what I want. It would be a good challenge for me, to make something outside of football and that's why I like adidas. It's about more than football. They want to make an impression on culture, too."
The future is now for Paul Pogba.
[via Instagram]