The Giants (3-3) faced the Ravens (3-3) at home on Sunday, and Odell Beckham, Jr. showed why he's one of the best wideouts in the NFL. He also showed his love for that same kick net that he remains romantically linked to. No, really.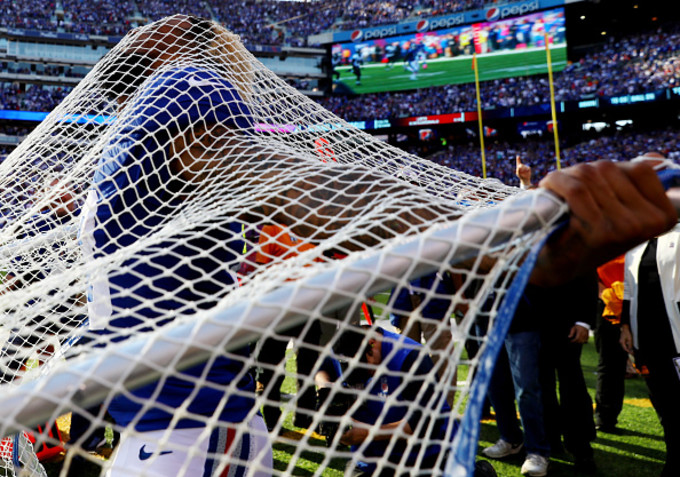 Beckham, Jr. caught a clutch 66-yard pass for a touchdown to put his team up by 3 points to lead to Ravens 26-23 with 1:24 left in the game before scoring the extra point and sealed the victory. Right after he scored the touchdown, he celebrated on the sidelines by running to the kick net that he once abused (and smacked him back in return) which was followed by tears following the loss to the Redskins during Week 2.
Odell and the Giants' place kicker's practice kick net have seemingly kissed and mended their tumultuous relationship since then to the point where he knelt in front of this inanimate object and proposed to it like it was his girlfriend. To make matters even more romantic, he did it in front of reporters, Giants' teammates, and coaching staff watching his proposal act. With that kind of pressure, there was no way the kick net could say no to him. He even threw the kick net over his body to embrace its thread.
You can see the hilarious act in the clip below.
Beckham, Jr. and the kick net will live happily ever after, and the Giants go home with the W with the final score of 27-23.
Send all complaints, compliments, and tips to sportstips@complex.com.