Barcelona's latest kit with Nike is significant in more ways than one.
As well as the blue and mint colouring being a nod to the glorious Barca change strips of the early 1990s, the kit is also made entirely from recycled materials as part of Nike's commitment to sustainability.
Barca's 2016/17 third kit is produced with recycled polyester fabric, which is the result of plastic bottles being melted down to produce a fine yarn. It takes 16 plastic bottles to produce the new kit.
Barca's new kit is made from 16 recycled plastic bottles.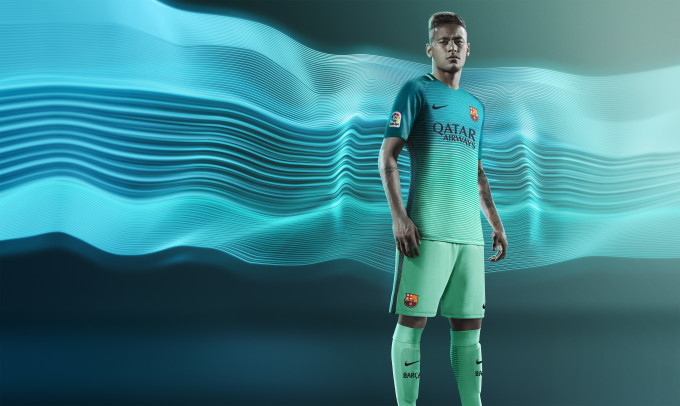 FC Barcelona's new third kit incorporates a vibrant blend of green tones, with the shirt featuring contrasting horizontal lines against a glow green background, fading towards the hem.
The shirt's modern v-neck collar incorporates a lighter green band with the club's name on the back, while the sides of the kit have a black stripe that runs the length of the shirt and matching shorts.
The kit gets its release on November 1st.
[via Nike]