It's been more than a year now since we've put up any posts about Michael Vick's brother Marcus doing anything reckless on Twitter. He must have finally gotten the message and cleaned up his—*searches for "Marcus Vick" on Twitter*—OH MY GOD, DUDE, WHAT ARE DOING RIGHT NOW?!
Over the course of the last two days, the younger Vick has sent out a series of tweets about how someone he knows needs to "stop spreading Herpes around":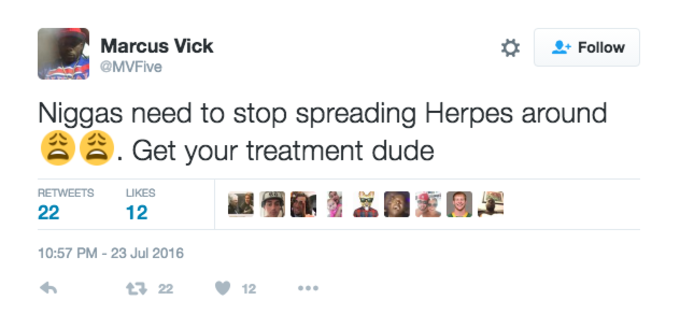 He has also made several references to a woman he knows catching herpes while "chasing money":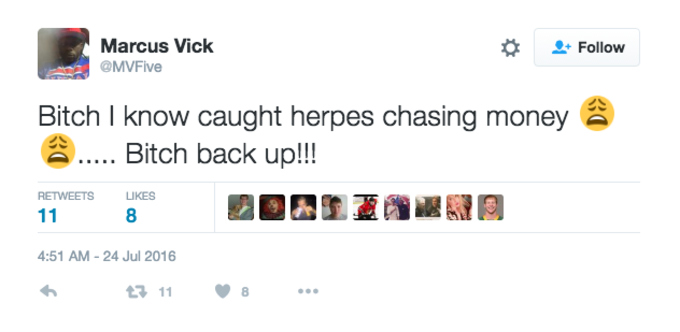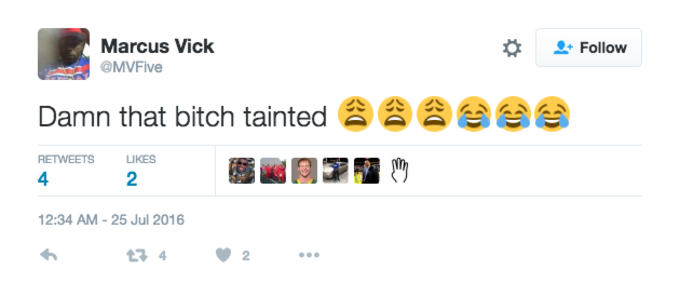 Additionally, he has alluded to the fact that he's single now: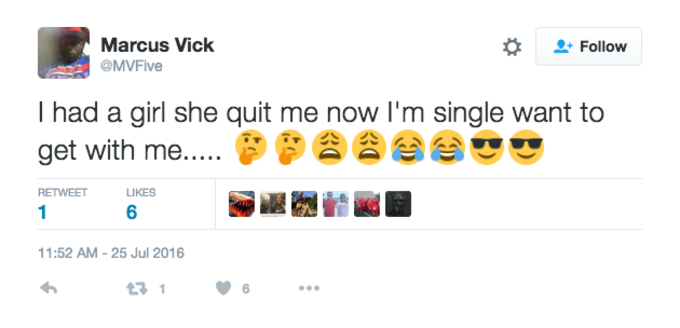 And while none of those tweets made headlines because no one knew what in the world Marcus was talking about, he raised quite a few eyebrows on Tuesday morning when he responded to a tweet from Twitter user @TStauff, who suggested that Bills running back LeSean McCoy had stolen his girl. In doing so, Marcus accused McCoy of having herpes and of giving herpes to his ex: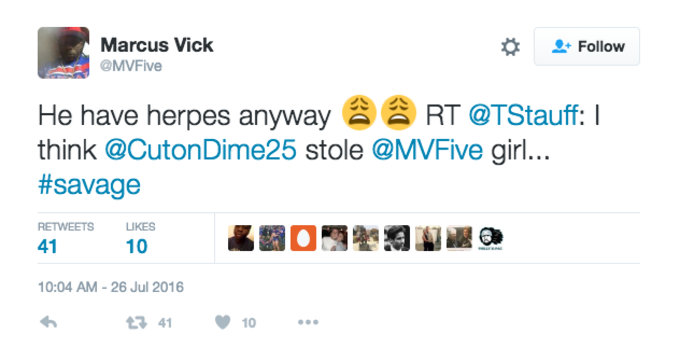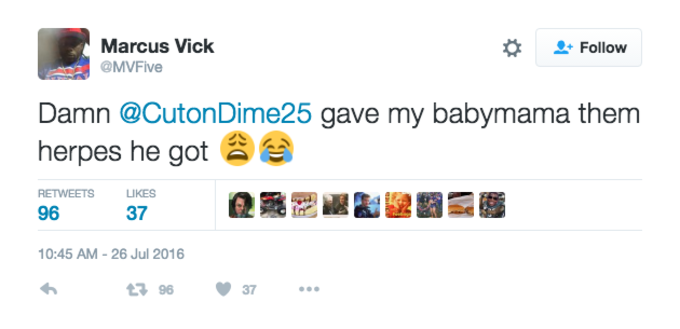 This was…not smart. And just in case Marcus hasn't realized that yet, Twitter has chimed in to let him know just how dumb it was for him to make an accusation like this against McCoy:
Vick is, of course, no stranger to making social media mistakes. In the past, he has used Twitter to beg the Eagles to trade his brother, put a bounty on Riley Cooper's head, and blast the Jets for being terrible. But this will likely go down as his biggest mistake yet. SMH. Marcus should have listened to his big brother back in 2012.