Kyle Lowry probably wants to forget Game 5 of the 2016 Eastern Conference Finals as quickly as he possibly can. The Raptors lost the game by 38 points, and he scored just 13 points in 29 minutes of action while committing five turnovers. But unfortunately for him, he's not going to be able to forget about the game anytime soon thanks to a photo of him that started circulating on social media immediately after his post-game press conference ended on Wednesday night.
During the press conference, Lowry looked shocked when he took a look at the Game 5 box score. We don't know why he looked so shocked—was he surprised that his numbers didn't look even worse?!—but you can see his reaction in this GIF: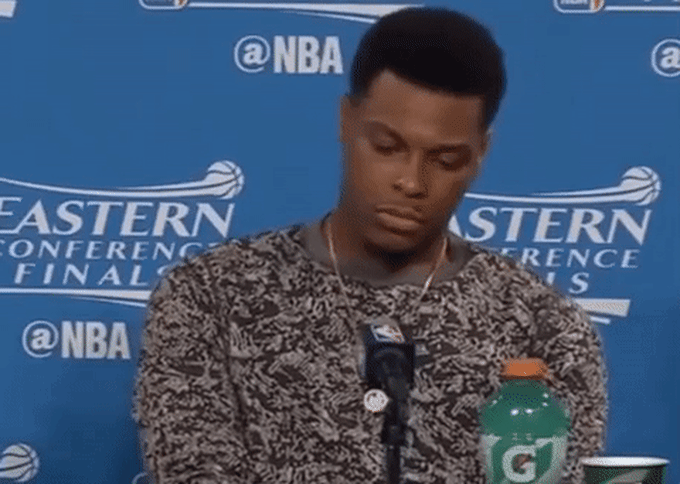 That GIF led to this photo making the rounds:
And of course, Twitter was more than happy to add hilarious captions to it, cementing the photo's status as one that will probably be used for a long, long time. Check out a bunch of the best reactions to the photo below:
Well played, internet. Kyle Lowry hates you all.
Send all complaints, compliments, and tips to sportstips@complex.com.