In late February, the Golden State Warriors made their lone visit of the season to Orlando to face the Magic. The day before making the trip, Klay Thompson expressed a sort reserved excitement about utilizing his down time to visit Universal Studios and check out the Wizarding World of Harry Potter.
"I'm excited to get to Orlando," Thompson told reporters. "They got the new Harry Potter land. That'd be kind of cool." 
During his trip, though, we saw the inner wizard, er, fan come out of Klay. And thanks to reddit, we get to see how big of a Harry Potter fan Thompson was back in high school.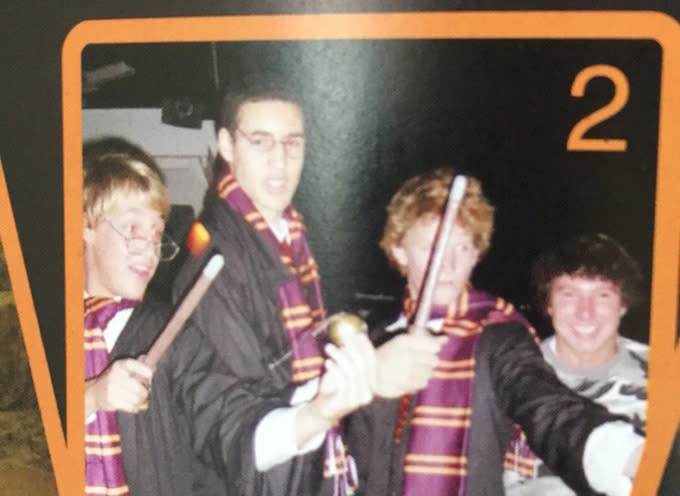 You're not alone, Klay. A lot of us donned the glasses, scarf and robe look back in the day. 
*burns old pictures* 
Send all complaints, compliments, and tips to sportstips@complex.com
[via r/NBA]