Conor Benn is following in the steps of his legendary father and making a living inside the squared circle.
The 19-year-old son of former two-weight world champion Nigel Benn has signed to Matchroom Boxing and will make his debut on the undercard of Anthony Joshua's world title fight on April 9th at the O2 Arena.
Conor Benn has been training in the Matchroom gym – and previously alongside Ricky Hatton – since moving to the UK from Australia in a bid to pursue his boxing dream. He'll be making his debut in the Super-Lightweight ranks and says his goal is to surpass his father's achievements:
"Until I get inducted into the Hall of Fame, until I win World titles at three weights – not two, because that's what my Dad did and I need to do more - until I've become the youngest World champion or won more belts, I'll always be Nigel Benn's son, and achieving more will be very hard.

I've been boxing for about three years now, I didn't know that fighting was made for me but I do now. I think I've progressed really quickly. People say it's because of my surname - it's because of that and that I can fight like my last name.

I'm scared about my debut. I've come to England by myself and the pressure on my shoulders is intense. But the fans have embraced me already, I feel they are going to be behind me, but I thrive on fear. No-one understands the position I am in, to have a legend as a Dad and then move accross the world at 19, leave my family behind, walk into media pressure straight away. But once a day I have a feeling that no-one can touch me, because if anyone wants to have it with me, I'll have it with them."
Nigel Benn says he won't play an active role in his son's career.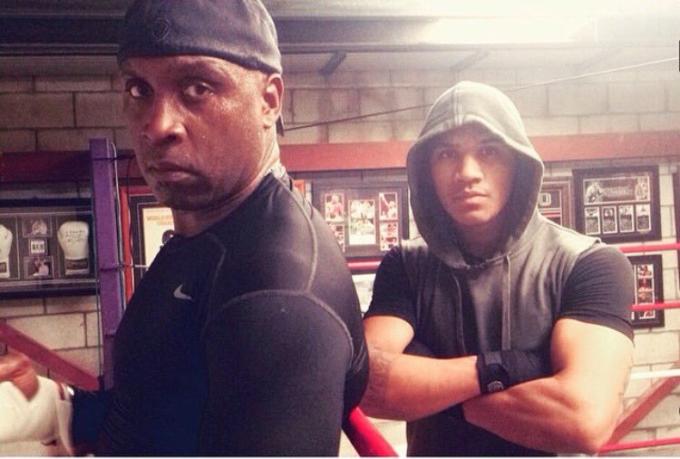 Nigel Benn – now 52-years-old – made his name as 'The Dark Destroyer' and played his part in a pair of era-defining fights against Chris Eubank in the early 1990s.
Unlike his long-term rival, who mentors his own son's career in Chris Eubank Jr, Nigel Benn has no aim to be a corner man or manager for his son and says he won't even attend Conor's fights after his debut in London.
Don't get your hopes up of seeing a next-gen Eubank vs Benn battle, either. Eubank Jr fights at middleweight, three weights above super lightweight.
[via Matchroom Boxing]