This week, after months of hype, the 65th annual NBA All-Star game rolls into The 6. Kyle Lowry of the Toronto Raptors will be joining NBA superstars like LeBron James, Stephen Curry and Kobe Bryant in the starting lineup – after everyone, from members of the Raptors' organization to Prime Minister Justin Trudeau to Drake hit Twitter encouraging people to vote so Canadian basketball fans could see some of their own hit the court.
But Lowry won't be the only familiar face there. Toronto Raptors shooting guard DeMar DeRozan will also be on hand, thanks to the NBA coaches' selection of All-Star reserves announced at the end of January.
Back in 2009, when DeRozan was a 19-year-old college freshman in Compton, California he was selected ninth overall by the Toronto Raptors in the 2009 draft. In the years since moving north of the border he's become a league fixture, a two-time All-Star and a proud ambassador to the city he now calls home.
So is Toronto ready to be the first city outside of the United States to host the NBA All-Star game? According DeRozan, the answer is... yes.
We caught up with DeRozan when he was jumping around the city showing off some hoops-inspired, layer-ready gear from the spring 2016 Nike Air collection. Here's some of what he had to say about living it up in Toronto and playing host for the all-star festivities.
Complex: What do you like most about living in Toronto and your time here with the Raptors?
DeMar DeRozan: The diversity of the culture within the city is definitely awesome. I think it really brings out the difference in Toronto compared to any other major city. That is one thing I definitely appreciate and I'm seeing it grow at the same time.
Complex: Where do you most see the diversity coming through?
DeRozan: At the games, all cultures from every walk of life support us, from older fans to kids. The culture of that is definitely amazing.
Complex: What was your biggest adjustment moving up here to Toronto from Compton, California?
DeRozan: The weather, by far. Still to this day it's an adjustment. In my first year here, I was wearing Chucks in the snow. I didn't know any different. I was wearing a regular hoodie instead of a down jacket. So I've had to evolve my wardrobe because of the winter. From November until April, it is definitely different. But that's the cool thing about it. As a kid you always wish to see snow and be around a real winter, so I guess I got what I wished for.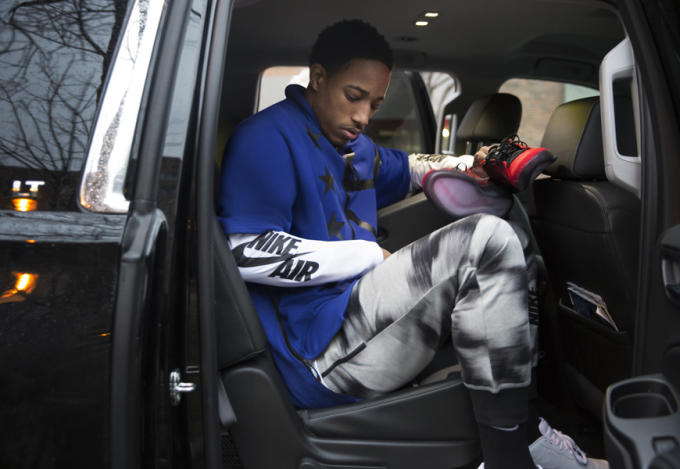 Complex: Toronto is obviously gearing up to host the NBA All-Star game. What does that mean to you to play host?
DeRozan: It means a lot to me personally, being the longest-serving Raptor. Just being able to see the city grow, and now the whole world can see Toronto in a different light. It also helps put the Toronto Raptors on the map. I think it's going to be a great experience and an amazing weekend.
Complex: We're playing host to some pretty big names this weekend and a ton of visitors. What touristy things in Toronto should people visit?
DeRozan: Everybody wants to go see the CN Tower. I take people up there to see the glass floor and see the whole city. It's one of my favourites.
Complex: What about shopping?
DeRozan: If you're into shopping you've got to check out Yorkville for all of the high-end shops and boutiques. Now people want to go to the OVO store, so I try to take them there as well.
Complex: Any favourite restaurants?
DeRozan: I've got a Mexican food spot, Playa Cabana. Buca is one of my favorite Italian places. Real Sports is a great place to just get some food, chill out and watch the game.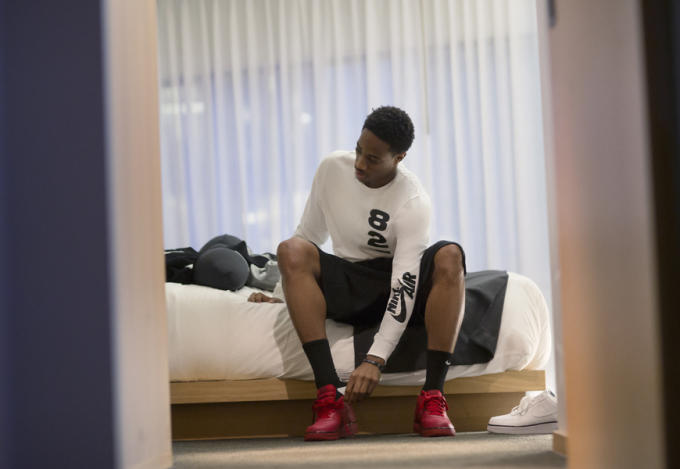 Complex: What is a typical day off for you in Toronto?
DeRozan: During the season, I spend a lot of time at home. I just relax. But during the offseason, in the summer, I really got out and experienced Toronto. I went to the mall, went to Wonderland, went go kart racing. There are a lot of things to do in the city.
Complex: What will it mean to you to play in the All-Star game in your home city?DeRozan: It would mean a lot to be able to go out there and represent the home team. That's what it's all about. Being on the highest level, being able to have people recognize Toronto for its sport—it's something the city deserves. I think a lot of people don't look at Toronto like you would a Los Angeles or a New York or a Miami. I think with the scale of All-Star, people will have the chance to. It would be a great experience.
Complex: Any pre-game and post-game rituals?
DeRozan: I have to take a nap before any game. I probably haven't missed a nap since I've been in the NBA. If I did... I probably played terribly. After the game, if I'm on the east coat I'll watch all the west coast games.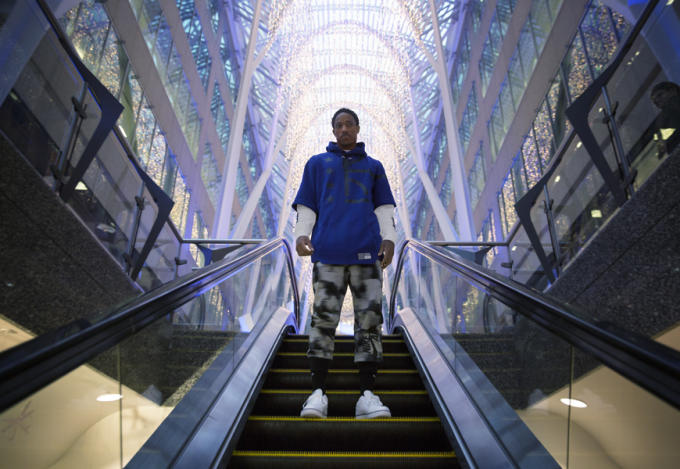 Complex: How would you describe your personal style?
DeRozan: My approach to style is more comfort, chill and laid back. You can never go wrong with that. You can still look good in whatever you wear. Keep it simple. I am real big into collecting shoes. I try to be ahead of the game when it comes to kicks and expressing myself in shoes.
Complex: How many shoes do you probably have?
DeRozan: I haven't hit the thousand mark yet. I couldn't even tell you because I have so many shoes. I have 80-100 shoes in Toronto. I have shoes in my mom's house, in my house.
Complex: What shoes did you wear growing up?
DeRozan: In high school I wore Kobe's and LeBron's. I've always been a Nike guy, ever since I can remember.
Complex: What's your shoe of choice right now? On and off the court.
DeRozan: Walking around the all-white Air Force 1s. On the court I only wear Kobe's.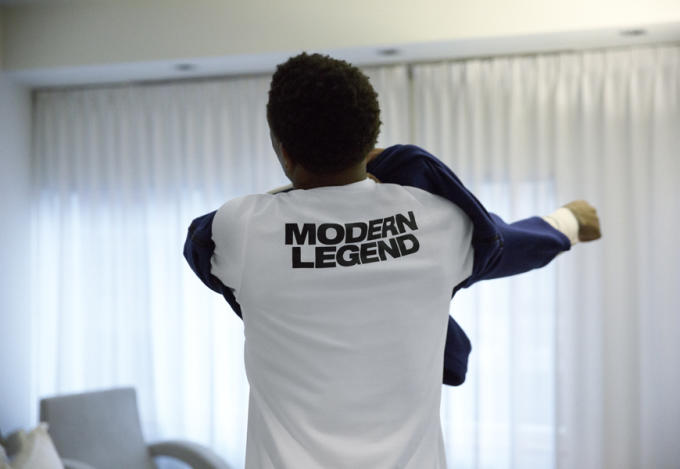 Complex: What has been the key to your success for the first part of the season? What are your goals for the second half?
DeRozan: The keys to success are probably just the motivation, being hungrier than a year before. Trying to continue to get better and not be the same player. The goal is to keep building on this and be better going into the postseason. Ultimately, it's about trying to make some noise when it really counts.
The spring 2016 Nike Air collection is available now at nike.com/nikeair and in select Nike retailers across Canada.