Once upon a time, the Redskins wanted Andre the Giant to come and play for them. Forget that he had no pro football experience. They wanted him and his gigantic 7-foot-4, 520-pound frame to serve as their "designated field goal and extra point blocker." It's not really a position, but who was going to tell Andre that he couldn't play it?
In order to try and entice Andre to play (and obviously, to generate some publicity), the Redskins sent their star quarterback Joe Theismann to speak with Andre. It led to this amazing photo: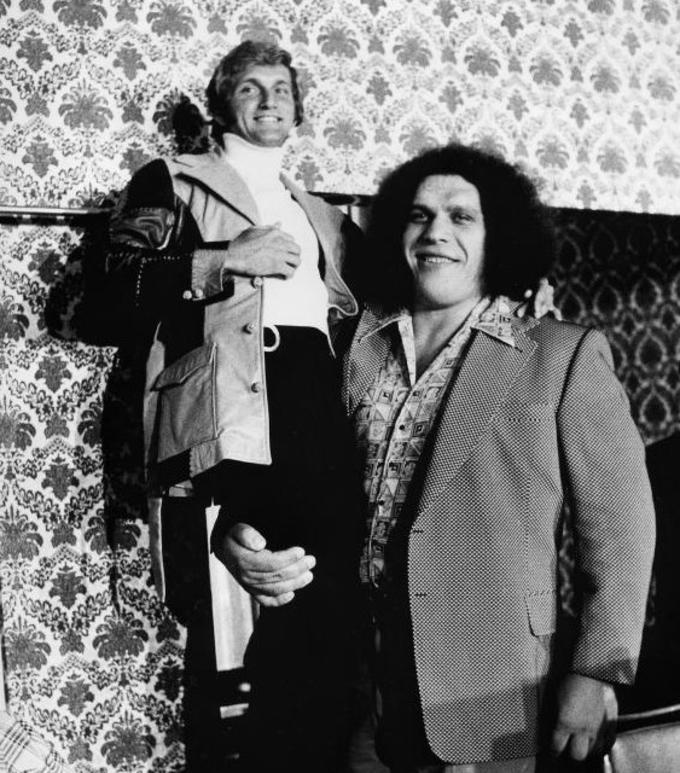 Theismann appeared on ESPN's Highly Questionable this week and was asked to talk about how the photo came about. He explained Andre's recruitment—and discussed what it was like to have the former wrestler hold him like a baby.
"[Former Redskins head coach] George Allen was always a creative individual when it came to promoting the Washington Redskins," he said. "What he basically did was he wanted me to go to New York and spend some time with Andre the Giant in a publicity move to see if we could get Andre to come in and be a designated field goal and extra point blocker. His hair was big enough. I think it could have done it by itself. When he picks me up and puts me in his arms, I had no idea that this man was as big as he was. His hand size was bigger than anything I have ever seen in my life. He picked me up like an infant. It was just amazing how massive a man he was…I've never seen any human being that big. I've had the chance to play racquetball with Wilt Chamberlain. I've walked a beach with Kareem Abdul-Jabbar. I've been around Shaq when he first came out of LSU. Nobody comes close to the massiveness of Andre the Giant."
Unfortunately, Andre the Giant never played in the NFL. But the photo above was worth the effort on the part of the Redskins. Check out the clip at the top to hear Theismann talk more about meeting Andre.
Send all complaints, compliments, and tips to sportstips@complex.com.
[via ESPN]