Every week, Sal Iacono, a.k.a. Cousin Sal from Jimmy Kimmel Live!, appears on ESPN's SportsCenter to provide his NFL gambling picks. This week, SportsCenter anchor Neil Everett told Cousin Sal that he could plug whatever else he's got going on at the end of his segment. And after mentioning his work on JKL! and giving out his Twitter handle, he also started to plug the podcast that he does with former ESPN employee Bill Simmons.
That is, until ESPN responded by putting this up on the screen: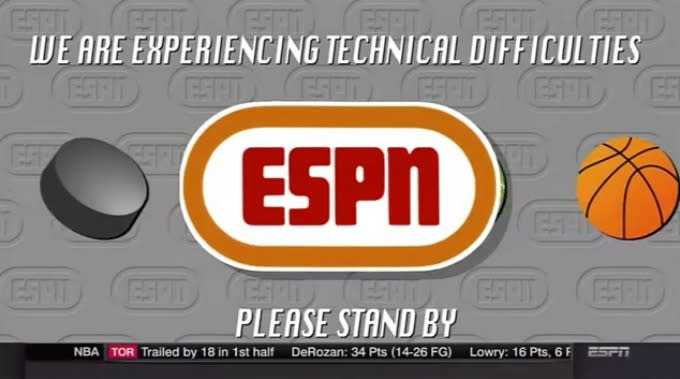 And when they took it down, Everett said, "Never heard of him."
Before you go bashing ESPN, it's worth noting that this was all done in good fun. As Business Insider pointed out, Cousin Sal currently plays the role of "the guy who is still friends with both members of a couple following an ugly divorce" and he plays it really well.
Check out the clip above to see what we mean.
Send all complaints, compliments, and tips to sportstips@complex.com.
[via Business Insider]