The 2015–16 NBA rookie class has been one of the most hyped in recent memory, and for good reason. There's talent across the board, whether a player went in the lottery or wasn't even drafted. But in trying to figure out which of these rookies will have the best debut season and take home Rookie of the Year honors, there's really only one choice: the Philadelphia 76ers' Jahlil Okafor. 
"But if the former Duke Blue Devil wasn't even one of the top two players drafted, how could he be the favorite for his class' top award?" you might ask. The answer comes down to this simple fact, which Okafor embodies both on and off the floor: The big man is the most NBA-ready player to hit the league in years.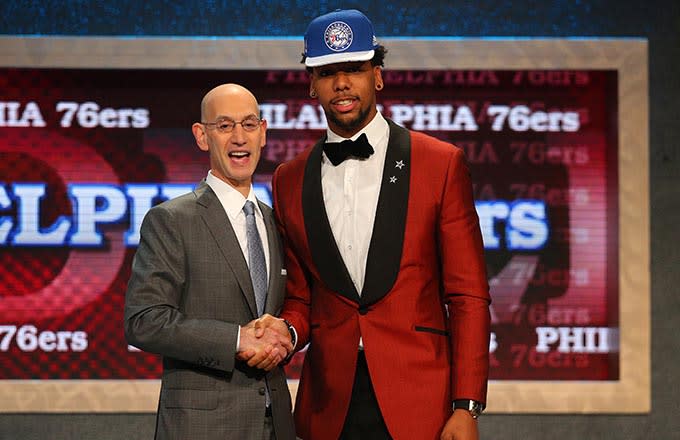 Jahlil has been practically drowning in hype since before he was even old enough to drive. As a 6-foot-7 eighth grader living in Chicago, he was offered a scholarship by DePaul University despite the fact that such an offer completely violated NCAA rules. In high school, he was ranked in the top 10 of his recruiting class all four years, including being named 2014 Parade National Player of the Year and co-MVP of the McDonald's All-American Game as a senior. Last year at Duke, Okafor was named Preseason Player of the Year by numerous media outlets before he had even set foot on campus. So if you think a little bit of buzz is going to shake him, you clearly haven't been paying attention.
If Okafor's awards pedigree isn't enough to convince you that he is ready for the scrutiny that comes with being one of the NBA's dominant rookies, his play on the court certainly should. While it's probably unrealistic to expect him to match his ridiculous .664 field goal percentage from his lone season at Duke, he has already demonstrated a rare ability to score efficiently from day one in the NBA. Despite being just three games into his pro career, Okafor is already averaging 20.0 points per game on 51 percent shooting from the field and is commanding double teams around the basket almost every time he touches the ball. Quite simply, that is not the kind of respect you see afforded to rookies who have essentially zero experience on the game's highest level.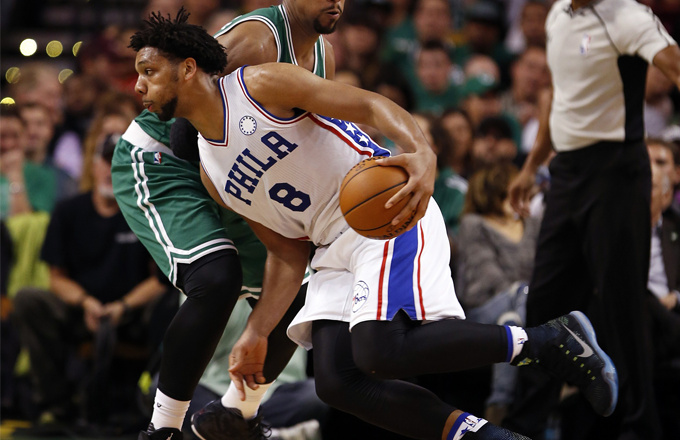 The Golden State Warriors won an NBA title last season playing small ball, which certainly played a role in Okafor "slipping" to No. 3 in the draft behind versatile big man Karl-Anthony Towns and point guard D'Angelo Russell. But don't tell Okafor that his traditional post game is rapidly growing obsolete. Speaking with Complex before the draft, he told us, "Saying that the center is 'dying' is a dumb argument, since this year was really the first time somebody has won playing small ball. It's definitely cool what Golden State did, but I still think you need big men."
Okafor isn't just any big man, however. He's a center who can score in bunches thanks to a low post game that most players need five or more years to develop, with the added advantage that he is ambidextrous and has exceptional footwork on the offensive end. While he needs some work defensively, playing next to a legit defender like Nerlens Noel will help shore up any defensive deficiencies as he develops.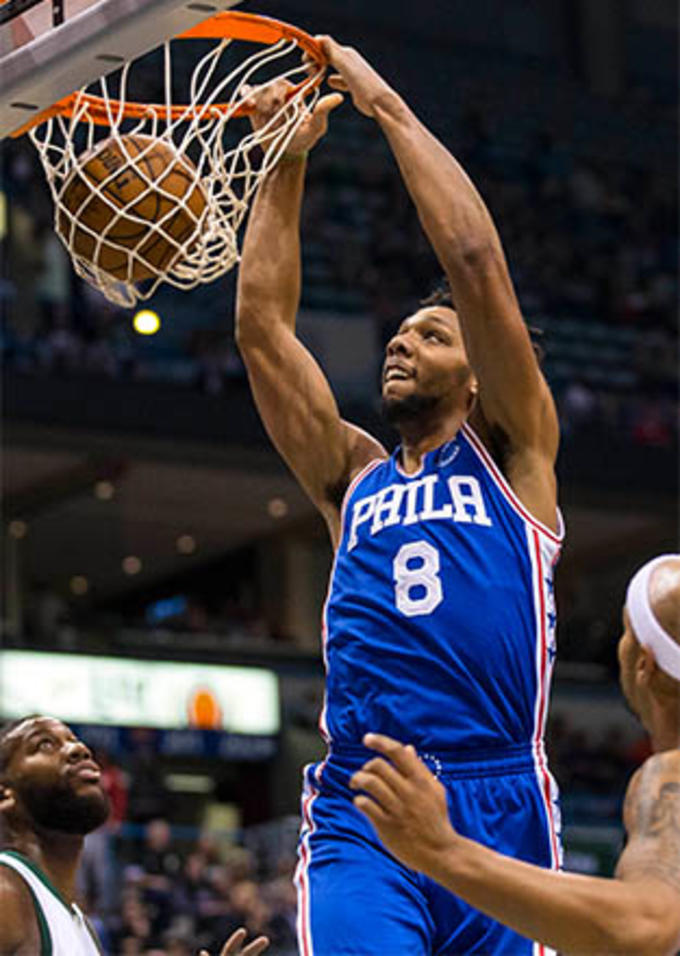 Perhaps the greatest factor in a player winning Rookie of the Year is simply how much of an opportunity he has to showcase himself. This area is really where Okafor has his greatest advantage over his peers; in Philadelphia this season, "Trust the Process" should roughly translate to "Give Jahlil the Ball." Okafor is averaging over 16 shots per game over his first three contests, easily the most among rookies. And why would that change? The Sixers are not exactly bursting with talent, and they have a vested interest in getting Okafor the reps now so that he's even better for whenever Sam Hinkie decides the team is actually ready to start trying to win. 
The returns on Okafor's early offensive effort have been very good, and indeed serve well for his Rookie of the Year credentials. His 20 points and five-plus rebounds per game average put him in an elite historical group of rookies; just 34 times in NBA history has a rookie finished his first year averaging a 20-5, and the only one to do it in the last 20 years and not win Rookie of the Year was (of all people) Carmelo Anthony, who lost out to fellow 20-5er LeBron James in 2003–04. That's pretty good company.
High expectations are nothing new for Okafor, but it's particularly telling that he has already earned the respect of both GMs around the league as well as his fellow rookies—both have tabbed him as their pick for top rookie honors too. With so much already going for him and having proven his ability to fight through adversity and high expectations throughout his young career, it will come as no surprise when Jahlil is hoisting the Rookie of the Year trophy at the end of the 2015–16 NBA season.
This article is part of a series sponsored by the new movie 'Creed,' in theaters November 25. The series showcases how different luminaries from sports, music, and design fought (and continue to fight) for success. Check back the week of November 23 for more content on Jahlil Okafor.