Patriots quarterback Tom Brady was in Federal court today in Brooklyn as part of the (somehow still ongoing) DeflateGate proceedings. Perhaps you already knew that.
What you may not know is that the four-time Super Bowl champion somehow managed to change himself from handsome all-time signal-caller to some kind of sinister anime character while sitting in the court room. How do we know? Well, Tom Brady went from this:
To this:
Brady may truly be the greatest quarterback who ever lived. Four rings, two MVPs, 10 Pro Bowls, countless passing records, AND the ability to shapeshift his face to look like it should be featured in a Kill Bill animated scene? That's greatness.
And according to this equally baffling drawing of Michael Jordan from his court appearance yesterday, maybe it's a talent that all the GOATs possess.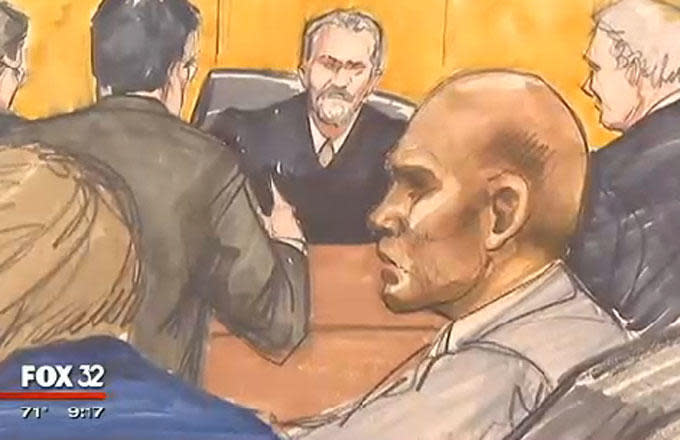 Send all complaints, compliments, and tips to sportstips@complex.com.