Karim Benzema has more money than you and he's not afraid to spend it.
The extravagant Real Madrid striker has turned into football's biggest playboy in the last few years and found himself on gossip columns this summer for pulling an all-nighter with Rihanna.
Now, he's made the pages of TMZ again – for buying a diamond-studded football for $250,000.
Benzema's new toy features 72,000 diamonds.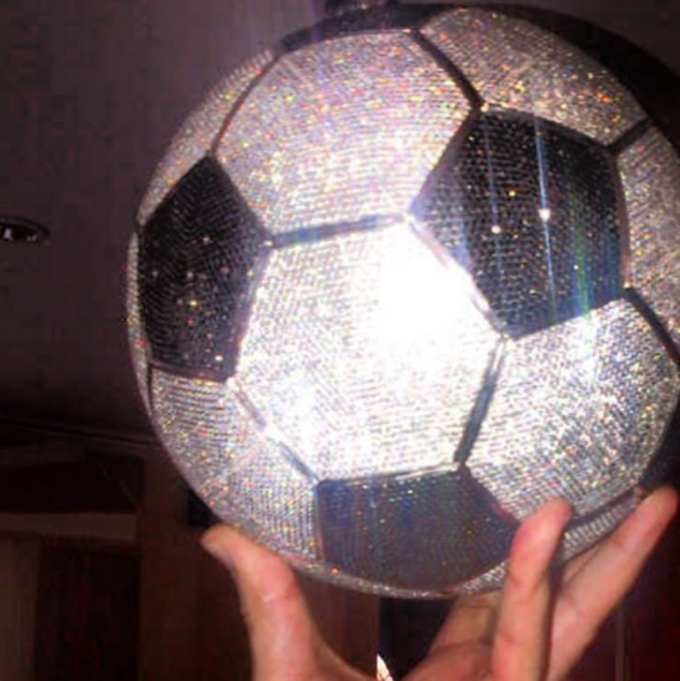 According to TMZ, Karim Benzema dropped in on celebrity jewelers Dave Bling and Will Da Boss of DWS Jewerly and Co with a request to cook up a 1,250 carat life-sized football, featuring 72,000 diamonds.
Ballin'.
[via TMZ]