Even though the NFL is desperately trying to change this, football is still widely regarded as one of the most dangerous sports that kids can play. It's why some parents (like LeBron James!) have come out and revealed that they won't let their kids play the sport. But according to a poll that was just done by Huffington Post, football's future might be in more danger than we thought.
According to the poll, only about four percent of parents picked football as the sport that they'd like to see their children play. The most popular sport, by far, is baseball or softball. But when you take a look at the numbers broken down by race, things get even worse for football. The poll shows that white Americans are now seven times more likely to sign their kids up for soccer than football—and ten times more likely to sign them up for baseball or softball—while black Americans are about five times more likely to choose soccer over football.
Here are the full results of the poll: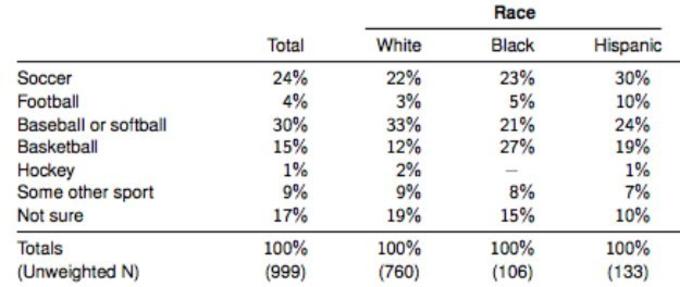 Are you surprised? This obviously won't affect the immediate future of any of these sports. But it could have a real effect on football in 10 or 20 years.
Send all complaints, compliments, and tips to sportstips@complex.com.
[via Huffington Post]