A week ago, the idea of us covering Matthew Dellavedova for anything other than a cheap shot was laughable. And now, well, let's just say that we've come around to the idea of him being a pretty decent basketball player. The Cavaliers guard had a huge Game 3 of the 2015 NBA Finals—and you could argue that, without the circus shot he made towards the end of the game when Cleveland led by just one point, the Warriors might lead the series 2-1 right now.
Despite his success, it doesn't seem Klay Thompson's dad Mychal Thompson has been all that impressed with Delly. Sure, he acknowledges that he's played hard throughout the series. But as far as him stopping Steph Curry…no.
"He's trying his little heart out, but come on," he said earlier today. "It's a joke to think he can stop Steph Curry."
How condescending is that? Thompson must have seen this and gotten upset: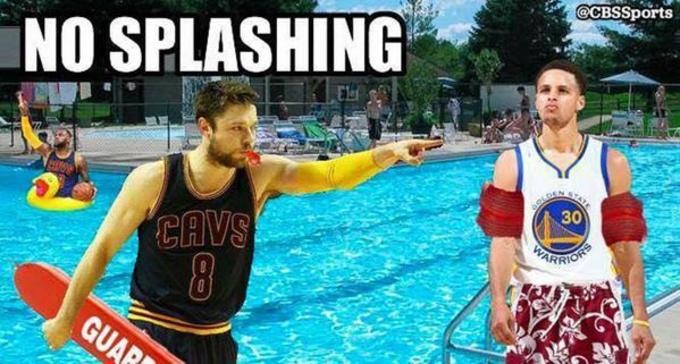 Send all complaints, compliments, and tips to sportstips@complex.com.
[via @diamond83]