NBA superstars are really busy right now. LeBron James is trying to lead the Cavaliers to a title without Kevin Love. Chris Paul is trying to recover from a hamstring injury in order to lead the Clippers over the Rockets. And Carmelo Anthony is…shooting a movie?
OK, so we're pretty sure Carmelo would rather be playing basketball than hanging out on a film set right now. But as he continues to rehab the knee injury that he suffered last season, he's also shooting a scene for the upcoming Teenage Mutant Ninja Turtles sequel. He's reportedly going to have a cameo in the film and was spotted on the TMNT set in Brooklyn this week: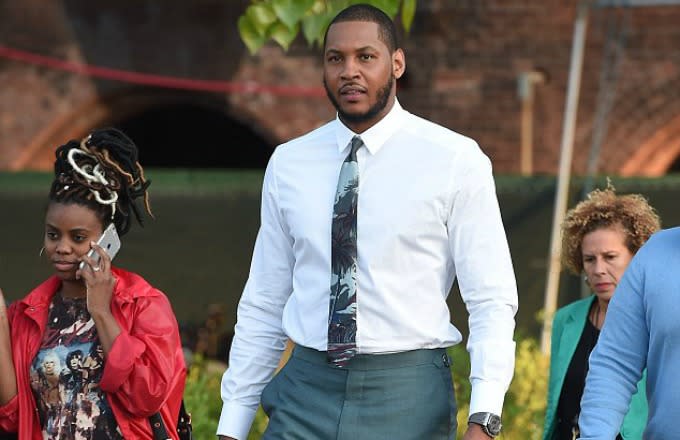 Carmelo won't be the only NBA player in the movie, either. J.J. Redick is apparently going to be in it as well and several of his Clippers teammates, including DeAndre Jordan, Matt Barnes, Austin Rivers, and Spencer Hawes, are going to be in it, too. The movie is scheduled to come out on June 3, 2016.
Excited, Knicks fans?
Send all complaints, compliments, and tips to sportstips@complex.com.
[via Daily Mail]