Christy Mack is still trying to recover, both physically and emotionally, from the brutal beating that she sustained at the hands of her ex-boyfriend Jon "War Machine" Koppenhaver last summer. On August 8, 2014, the MMA fighter burst into Mack's Las Vegas home unannounced, beat up her male friend Corey Thomas, and then, according to a police report, attacked Mack so viciously that she had 18 broken bones, a broken nose, many missing and broken teeth, and bruises up and down her body when he was done. Mack posted several photos of herself to social media shortly after the attack, and they were horrendous: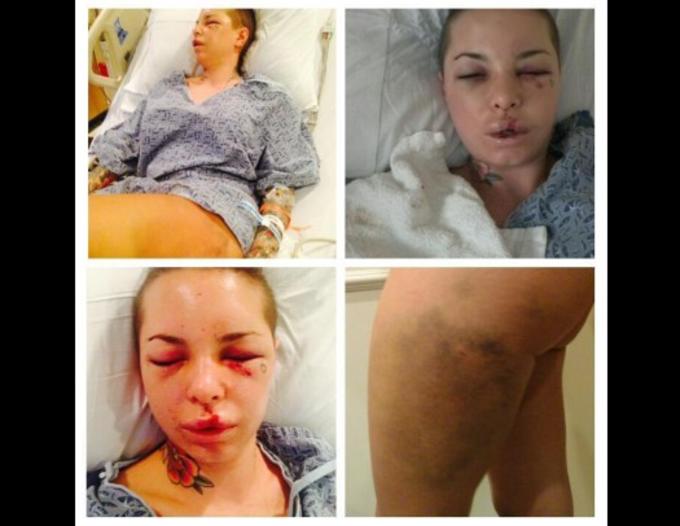 Mack just spoke with espnW about the incident and revealed that, when she looks into the mirror today, she doesn't recognize the person who looks back at her anymore. Her appearance has been altered so drastically that she struggles to comprehend what happened to her. But that's not the worst part. Unfortunately, Mack got a "Property of War Machine" tattoo on her back when her and War Machine were still together—and she can't stand the sight of it: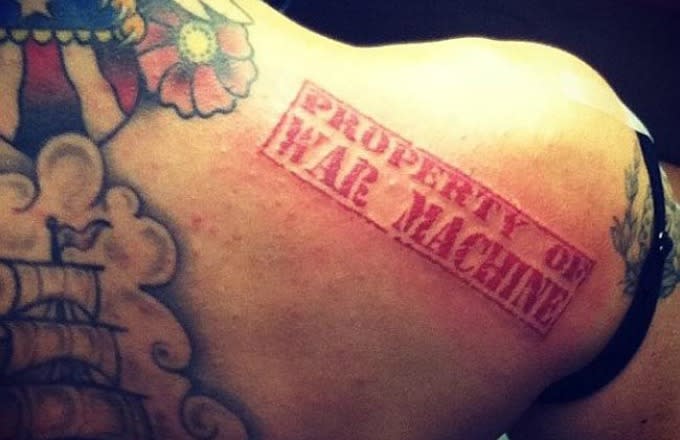 So towards the end of her espnW piece, Mack—who quit the adult film industry after the attack—says that she's planning on covering up the ink. She hasn't decided what tattoo she's going to cover it with yet. But she's going to get something very soon.
You can read the rest of Mack's story here. It's amazing to read what this woman has been through and what she's still dealing with. War Machine is set to go on trial soon and could face a life sentence for what he did. But she's still trying to cope with what happened.
Send all complaints, compliments, and tips to sportstips@complex.com.
[via espnW]