Earlier today, across the pond, Aston Villa fans rushed the pitch even before their team's 2-0 blanking of West Brom had officially ended. The victory that had so many fans prematurely pumped allowed Villa to advance to the FA Cup Semis.
While the invasion of the field was noteworthy, we instead enjoyed this picture captured by a Sports Redditor, showing a literal dickhead cheering Villa on: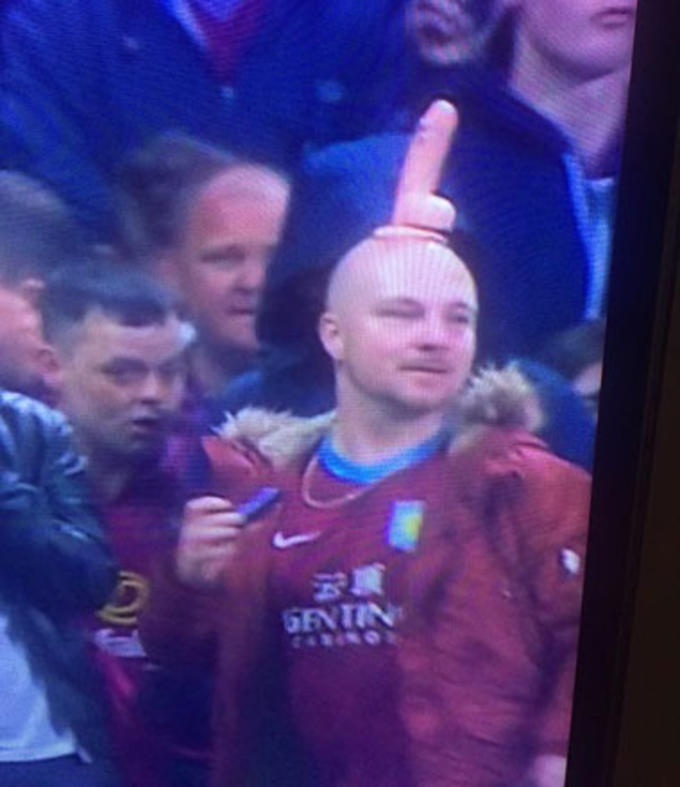 Why he chose to both bring and wear it are mysteries that'll have to wait for another day. But he definitely shows us that when it comes to fan creativity, we here in the states are well behind our British counterparts.
Step your game up U.S.
[via Reddit Sports]
Send all complaints, compliments, and tips to sportstips@complex.com