Recently, new Clippers owner Steve Ballmer agreed to be on the cover of the latest issue of Bloomberg Businessweek. The cover—which features the headline "Basket Ballmer"—features the former Microsoft CEO in a Clippers jersey and an arm sleeve moving at a very high rate of speed, as evidenced by the blur that he's leaving behind him. It's sort of, er, very awkward and also kind of awesome: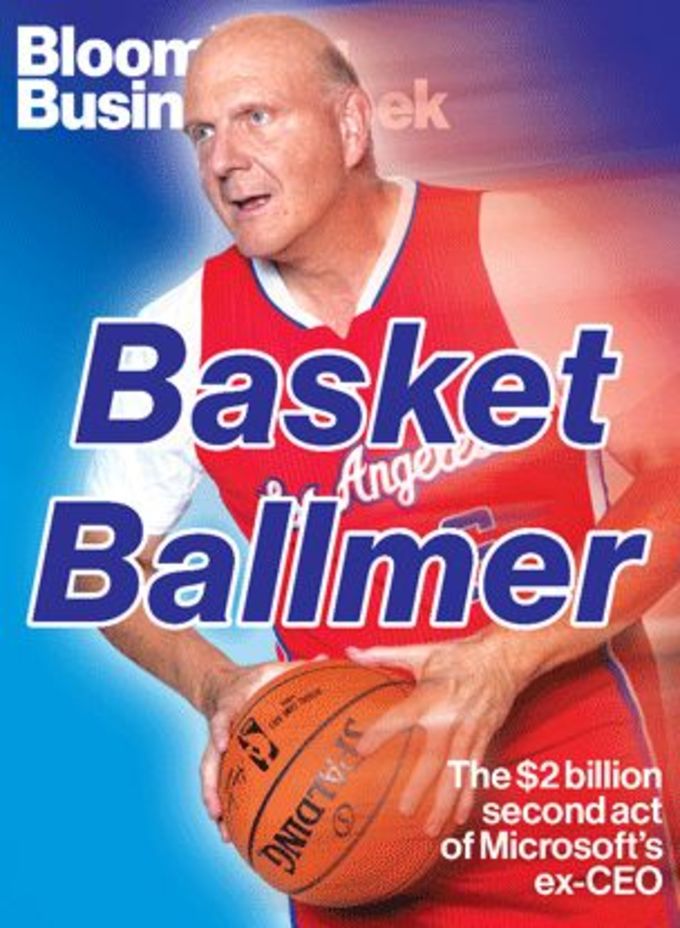 But believe it or not, the cover almost looked way more awkward/awesome thanks to the original idea that Bloomberg had. Shortly after revealing the cover today, Bloomberg also revealed the original idea for the cover, which involved Ballmer, a trampoline, and the Clippers owner trying to recreate Michael Jordan's "Jumpman" pose. That would have been, well, something.
You can read the back story behind the cover here. And the cover story itself is here. It's worth a read if you're interested in learning more about how Ballmer ended up owning the Clippers.
[via Bloomberg Businessweek]