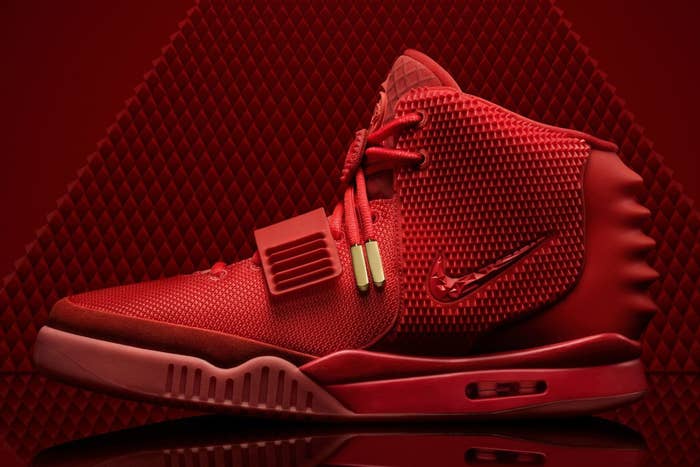 "Red October" technically fell in a February, so maybe it makes sense that West would be filing for rights to the name four years after the shoe's original release.
According to TMZ, a trademark for "Red October" was applied for in 2013 (the year the namesake colorway Nike Air Yeezy 2 was first expected to release), but was never went through due to the paperwork being incomplete. The shoes finally dropped in February 2014, and as evidenced by their $5K-plus current resell value, the name clearly still holds weight.
Approval would allow West to use and potentially license the name on a wide range of products, including future sneakers.
It's hard to say whether this implies that a return of the "Red October" concept is imminent, or simply shoring up unfinished business.