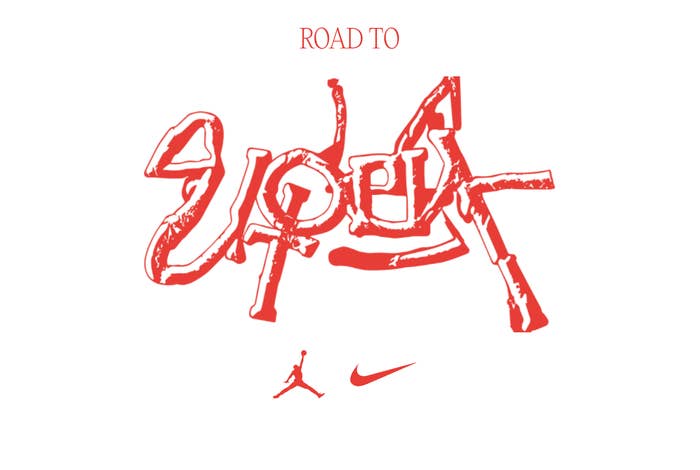 Hot on the heels of Travis Scott announcing the release of his next album Utopia yesterday with his "Pyramids of Giza" event in Egypt, longtime collaborator Jordan Brand has joined in on the festivities with its own "Road to Utopia" sweepstakes.
Starting today, music and sneaker fans alike who visit Roadtoutopiasweepstakes.com can enter for a chance to experience Jordan Brand's own "Travis Scott Experience" in Egypt, taking place on July 28.
While the specific details behind the experience weren't shared, Jordan Brand confirmed that a lucky group of 23 pairs will win a trip to Egypt for a Utopia-themed event. The contest includes roundtrip airfare tickets and a two-night hotel stay courtesy of Marriott Bonvey.
This contest is only open to legal residents of the U.S. who are 18 years of age or older and have an online Nike Membership in "good standing." The brand also confirmed that multiple entry attempts in this context will result in the disqualification of all entries and may also warrant the possible termination of their Nike Membership account.
Jordan Brand and Travis Scott first collaborated in 2017 on an unreleased Jordan Trunner shoe. Since then, the rapper has put his spin on numerous Air Jordan models, ranging from the Air Jordan 1 to the Air Jordan 6. In addition, there are more sneaker projects in the works between the two entities, including a rumored Air Jordan 7 collab as well as the potential release of an original Jordan model.
According to the fine print, the contest will conclude tomorrow, July 11, at 8 a.m. PT, and the representatives of the brand will contact potential winners shortly after the sweepstakes has closed.