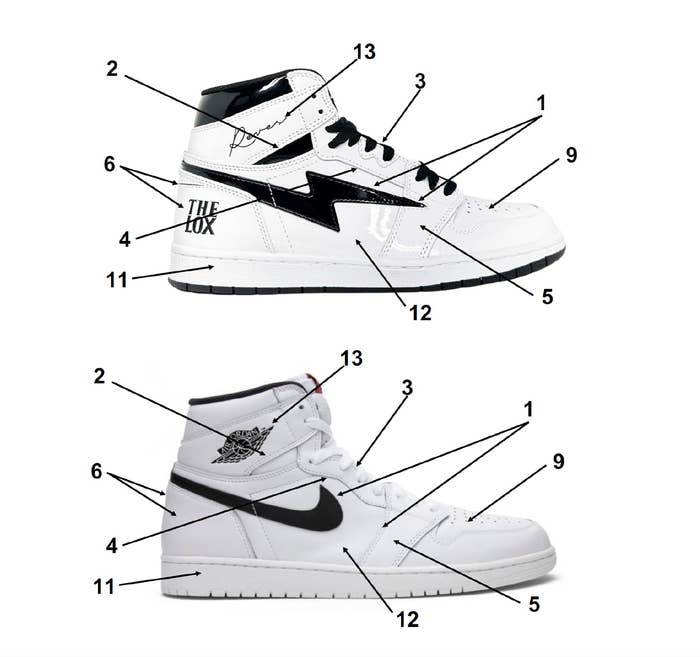 The legal saga between Kool Kiy and Nike continues this week, with the independent brand filing a counterclaim against the Beaverton, Oregon-based sportswear company.
In the document filed on Monday in the southern district of New York, By Kiy LLC (aka Kool Kiy) argues that the trademark infringement claims made by Nike in its prior litigation are "invalid and unenforceable." In the 69-page document, Kool Kiy's lawyers address each of the Swoosh's complaints filed in December, starting with how it believes it has not infringed on Nike's Air Jordan 1 and Dunk trade dress.
Kool Kiy, which is owned by Nickwon Arvinger and David Weeks, argues that it's a well-known streetwear brand in its own right, as its shoes are sought after by celebrities and sneaker fans alike. The streetwear brand points to its Lightning Bolt logo as a differentiating factor between its designs and the Air Jordan 1 and Nike Dunk sneakers that they're allegedly mimicking, stating that it looks "nothing like Nike's 'Swoosh.'"
Kool Kiy claims its shoes were intentionally made different from Nike via a side-by-side comparison of its designs to the Jordan 1 and Nike Dunk, highlighting the differences between the sneakers produced by the two entities. Details that are mentioned include the "By Kiy" bolt logo, a less curved ankle collar, a distinctive back heel, a more compact midsole, and a Kool Kiy-branded outsole, among others.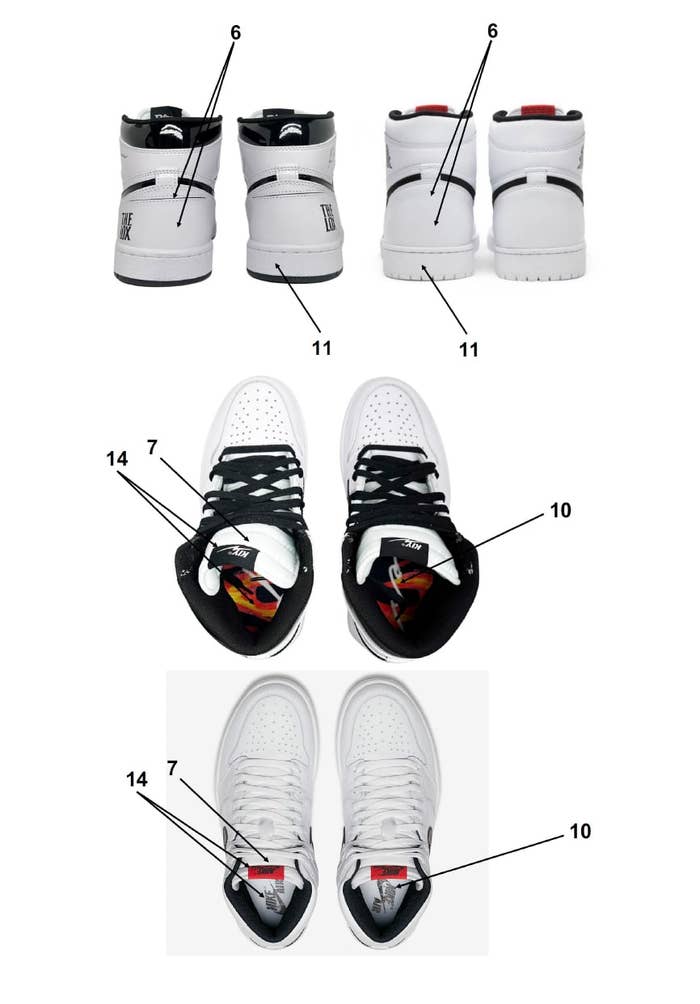 A segment of the counterclaim from Kool Kiy mentions that its sneakers "are sold in different channels of commerce than Nike shoes." Kool Kiy states that its sneakers are not as easily attainable compared to Nike shoes as their products are made in limited quantities, and sold exclusively through the By Kiy App and to members on its website. Additionally, Kool Kiy argues that its direct-to-consumer distribution through temporary pop-up stores and members-only app drops makes it difficult for sneaker fans to confuse Kiy shoes with Nikes.
Kool Kiy also challenges Nike's position on protecting its trademarks in the past, stating that it has done "very little to police" the aforementioned trademarks. Kool Kiy calls out what it says are Air Jordan 1 and Nike Dunk lookalikes that are in the market, including sneakers from Amiri, Rhude, Golden Goose, and Saint Laurent. Kool Kiy mentions that Nike's recent litigation against Bape and its sneakers, which have been in the market for years, are "identical to Nike sneaker silhouettes covered by Nike's purported trademark registrations," but did not bring any claim to that until last month.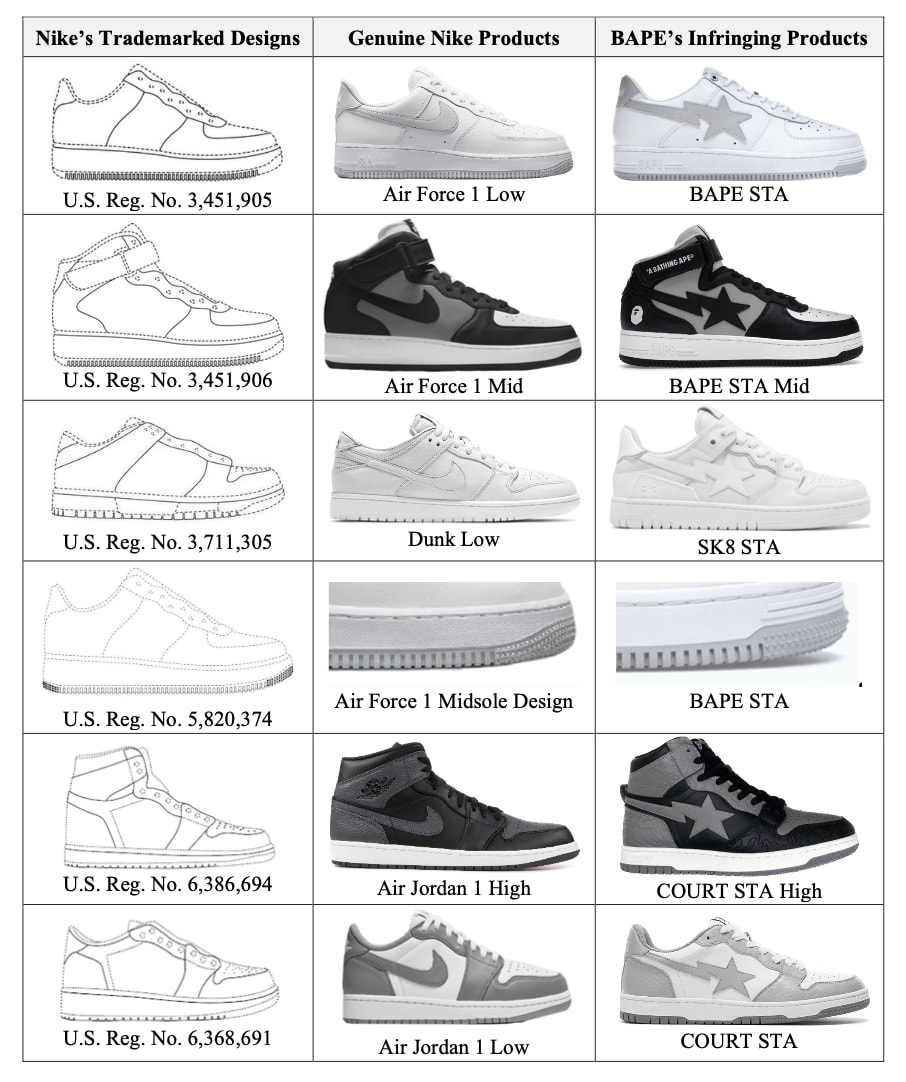 Kool Kiy is seeking an order against Nike declaring its trade dress registrations "invalid and unenforceable" and requesting a jury trial. The streetwear label is also seeking compensation for for the case and attorneys' fees.