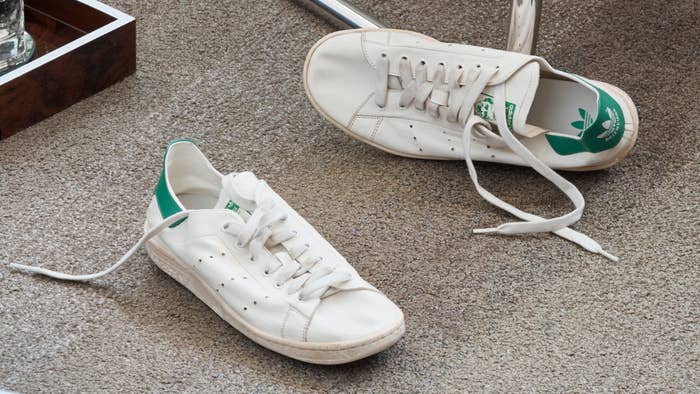 Last Month's controversial Balenciaga campaign has seemingly caught the attention of its collaborator Adidas, who recently began canceling preorders for their Stan Smith collaboration. The news of the cancellations was first reported by Sneaker Freaker yesterday.
"We have taken the time to re-evaluate our partnership with Balenciaga and we decided to pause all product launches until further notice," Adidas wrote in a message to a customer who purchased the Balenciaga x Adidas Stan Smith collab.
The statement continues with the brand confirming that it will not be fulfilling the preorder of the aforementioned collab but it does not specify the reasoning behind the decision. According to Sneaker Freaker, the same customer also placed a preorder for the sneaker project through Balenciaga received an email about the postponement of the release.
Last month, Balenciaga received backlash for its holiday photo campaign that featured images of children holding teddy bears and dressed in what appeared to be bondage gear. The photo set also included a Supreme Court opinion in a child pornography case. The fashion label has since issued an apology for the ad.
"We sincerely apologize for any offense our holiday campaign may have caused," Balenciaga said in its statement. "Our plush bear bags should not have been featured with children in this campaign. We have immediately removed the campaign from all platforms."
At the time of writing, Adidas has not responded to Complex's request for a comment on the postponement of the Balenciaga collab.