words & interview_Nick DePaula
images_Zac Dubasik
For the first time ever, Nike Inc. will be launching a limited-edition Black History Month Collection to celebrate pioneers both in sport and in the community. With a massive on-court takeover planned for Monday's Martin Luther King Jr. Day, there will be a league-wide celebration seen through footwear honoring the civil rights pioneer. The 2011 Black History Month Collection features all three of Nike Inc.'s iconic basketball brands in Nike Basketball, Jordan and Converse, and the four models making their way to retail will be highlighted through the lens of three of the brand's basketball pioneers that have helped to grow the game of basketball on a global scale -- Julius Erving, Michael Jordan and Kobe Bryant.
Sole Collector got a chance to catch up with project lead and Nike Basketball Footwear Designer Jonathan Johnsongriffin, as well as Nike Basketball Graphic Designer Erick Goto for a detailed breakdown of the inspiration, design and theme that has gone into creating this year's Black History Month Collection. The four featured models from the collection, the Nike Air Force 1, Converse Star Player, Air Jordan Retro 3 and Nike Zoom Kobe VI, will be releasing in February.
Nick DePaula: How'd this project begin, and what were some of the first steps that inspired the direction?

Jonathan Johnsongriffin: Nike has, for the last six years, always done an internal Black History Month Air Force 1. Last year was the first year that we retailed it and all of the proceeds went to a couple chosen Nike charities. This year, we were challenged to think about how we can amplify this moment again and how we can make it even better.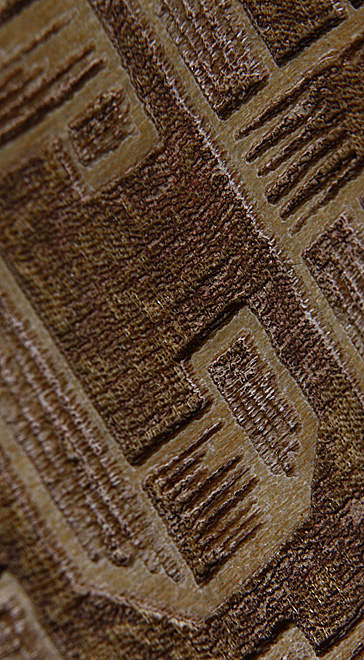 One of the things we wanted to do was look at Martin Luther King Jr. Day as a moment on-court to really celebrate Dr. King as a pioneer and his call to greatness. "Call To Greatness" is our overarching theme for Black History Month this year, and we wanted to tie that in to all of our internal and external products that we're going to release throughout the month of February to celebrate African American pioneers through sport.

We wanted to take a look at several moments in time, and celebrate and honor pioneers, whether they are on-court pioneers, like Michael Jordan, Julius Erving and Kobe Bryant, or off-the-court, like Martin Luther King. We wanted to bring this whole story together to tell this epic journey that some of these pioneers have taken.

The theme that ties those stories together is "Call To Greatness." Whether you've been in the Olympics, you work in a neighborhood barbershop or you're a community leader, you have found your call to greatness in some type of way if you are a pioneer. The message that we're talking about throughout Black History Month really is led by Martin Luther King Jr. and the pioneers that have come before us throughout time.

With "Call To Greatness" as our backbone and theme, we wanted to look through the lens of pioneers to tell the product story. We started to work on the project towards the end of the summer during World Basketball Festival, and we really began to get inspired and look at what a call to greatness could actually mean. That's where our gold comes from. We think of it as modern championship gold, and whenever you see gold in sports, it's because someone has won something or they've been honored. They've found their call to greatness. The black majority of the shoe is dedicated to basketball pioneers. For the earliest basketball pioneers, the majority of their shoes were black. We really wanted to ground everything we did in sport, and as we're holding Martin Luther King up as a pioneer, we still want to ground everything in that black base, to salute the early basketball pioneers. The other key detail throughout is the wood cut pattern, and that really begins to tell the story's depth and talk about work ethic and hard work that it took for those pioneers to actually get to their call to greatness.
NDP: Can you talk about the key pioneers that you guys will be more specifically celebrating in this collection?

JJG: Our pioneers are Julius Erving, Michael and Kobe. Part of it was because we wanted to have people that connected to our portfolio of basketball, but also people that you really can't question their accomplishments. On the court as well as off the court, if you take a look through the lens of Julius Erving, he won the first Slam Dunk Contest ever in 1976, jumping fifteen from the free throw line, and basically was able to bring the ABA and NBA leagues together with that dunk. With the style of play that he had, he made the league that Kobe and Michael have been able to play in for the last few decades. Julius is definitely a pioneer in our eyes to the Converse brand, but also for the game of basketball.

When you take a look at Michael, his name is synonymous with greatness and being a pioneer. You consider all of the things that he did for the business of basketball, and he was the birth of a global icon. If you look at 1987 and the introduction of Mars Blackmon and how that brand was developed, he was the first to ever do that. And just like Julius, he cemented his greatness right from the beginning with a dunk from the free throw line in the Slam Dunk Contest. We feel like he did more for the growth of the game of basketball than anyone else.

You look at Kobe, and I think a lot of people don't know it sometimes, but Kobe has all of those great accomplishments. He has five rings, we know that he's been MVP and we know that he's certifiable, but a lot of people don't know that he speaks Spanish, he speaks German and he goes to Asia every year and really tries to raise the importance of the game around the world. He is probably the biggest global ambassador that we've seen for basketball in a long time, and that's what makes him even more of a pioneer. All of these guys have done great things on-court, but it's the things that they've done for the game that may not have even been on-court that really solidify them as pioneers in our minds.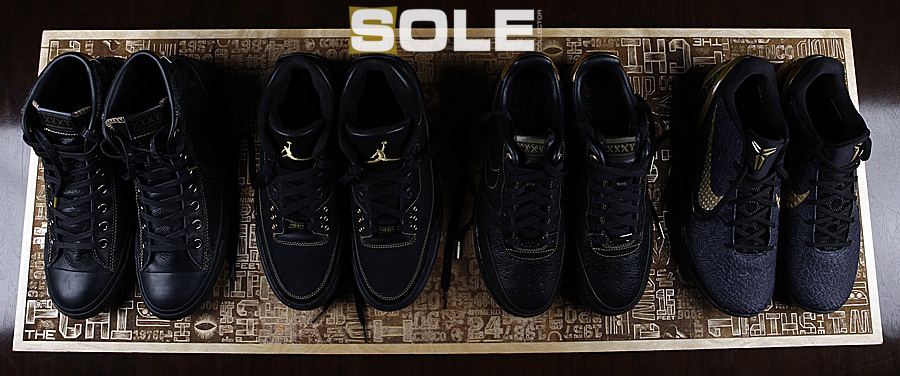 We really wanted to take that and highlight their calls to greatness as pioneers. Dr. J really helped the league come together, based upon his style of play and what he brought to the game. Michael took the game to another level with his brand and the birth of being a global icon. Kobe is going out there into global communities and literally teaching kids how to play basketball. That evolution is really strong, and is one that we can really tell through the story of Nike, Converse and Jordan. Through telling that story, the proceeds for all of the products that are retailed will go to a good cause and go to a non-profit organization that will truly help the next generation of pioneers. We'll be retailing the Air Force 1, the Jordan III, the Converse Star Player and the Kobe VI, and those will be brought to retail like we did with only the Air Force 1 last year. We built the direction out, shared that with everyone and Jordan and Converse built their models to align with what we were doing.

We'll also be elevating this story on Martin Luther King Jr.'s birthday to talk about his call to greatness that made him a pioneer. We'll be applying that same aesthetic from the retail shoes across every single basketball shoe that will be worn by a player that is under the Nike portfolio. When you get close up to the product, you can really start to see that detailed wood-cut pattern, and you'll start to see that it is more than just a black shoe with really nice gold elements. When you see Converse players, Jordan players and Nike players all in the same aesthetic, and you start to see these four models come to retail in the month of February, it starts to say that something is bigger than one moment. This is a celebration of our pioneers, as well as community pioneers like Martin Luther King.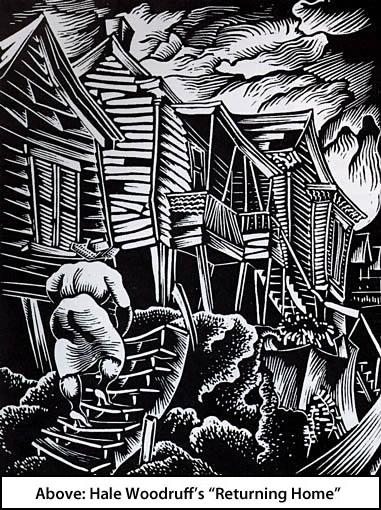 NDP: Can you talk about building out that pattern, and how that began to look?

Erick Goto: That was a huge labor of love. When we were searching for inspiration around a graphic style, we were at the MOMA (Museum of Modern Art) in NYC while in town for the World Basketball Festival. I was taking photos of a bunch of different art styles and they really seemed so hand-done with detail. I came across a section with all woodcut prints and I knew that this was it. As an artist, hand carving each piece must have been a struggle since these pieces were so large and detailed. But the result was beautiful. That's what we wanted to have come across for this collection. Creating something beautiful out of intense hard work.
While Jonathan was figuring out the plans for the collection, I was just working at my desk and sketching out each individual wood etching that you'll notice in the pattern, which was inspired from our trip to New York. Originally, I started building it off of the Air Force 1, because that was going to be the main focus model. We were combining different aspects of our pioneers onto one shoe, and on the Air Force 1, you'll see this final sheet of accomplishments grouped together from our pioneers. What we ended up creating for Kobe was a graphic of facts about his game and milestones in his career. There's of course details like "X5" for his championships. There's the date of his 81-point game, and some other things that cemented him in the greatness category.

The coolest thing about the aesthetic of the Kobe VI is we're bringing together this really futuristic technology in the construction, but then with a graphic story, we're putting in that throwback feel. That's the marrying of the two styles, and you'll also really see that in the Air Force 1, where you get a more traditional feel of the laser etching graphic.  

JJG: Absolutely, and we want it to be something that people could have as a trophy, or people could actually wear it. An older gentleman in the community might take that Star Player and say, "Hey, I remember that from back in the day when the original Star Player came out." Then, you have the Kobe VI, and that is speaking directly to the sixteen or seventeen year-old that plays down the street at your high school. And then, there's guys like us that are in our twenties who love the Jordan III.

Zac Dubasik: Thirties too…

[everyone laughs]

JJG: Thirties too, as well. [laughs] We'll just say those born in the 1980s and 1970s then. [laughs] But we feel like we have a diverse product offering with a diverse group of pioneers that can represent black history, basketball history and we can celebrate it in a big way. We've celebrated it in the past, but we just haven't brought everything together in a holistic story where we connected up all of these stories. Everything that we're going to do is going to tie back into creating a pathway for the people that come next, to help them, and that's where all of the proceeds will be going to.

NDP: Can you walk us through the design behind the BHM logo?

EG: Ligatures are something that have that sport aesthetic, but we also wanted to create something that has a signature feel to it and can have longevity with the project. I can't guarantee that we'll have the same exact mark going forward, but it most likely will continue. We wanted to build something that is strong and bold that can live on all of the shoes. There are a lot of details in the sockliner that link all of the shoes together. Along the insole, you'll see that we called out "Call To Greatness" and also XXXV, because it's the 35th anniversary, and that's all surrounded by a wood-cut pattern. What's cool is that Sportswear is going to be doing a Destroyer jacket and t-shirts too.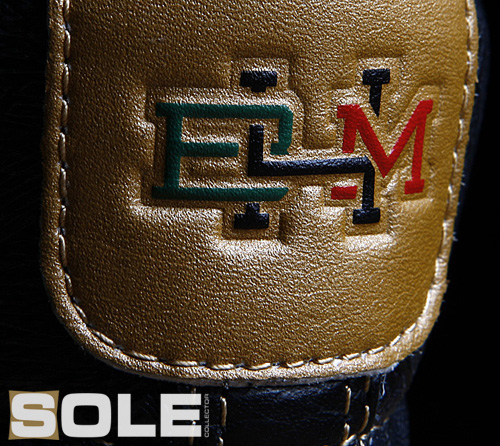 JJG: There will be a retail component for apparel too, and you'll see a Destroyer and t-shirt that will all be in the same aesthetic. Everything will be one holistic collection. Black will be the ode to the original basketball pioneers, and gold will be that modern sport call to greatness element, and then that wood-cut really tells the story of pioneers. We're literally doing laser etching on the leather patches on the jacket, and the BHM logo will be seen in a really nice chenille patch. We're really just trying to bring everything together so that it all speaks the same language and we can tell one really big story. In the past, we've told smaller stories here and there, but nobody really heard it to the level that we'd like. We felt like if we draped the same aesthetic over everything and the aesthetic meant enough and called back to our overarching theme to celebrate these pioneers and their call to greatness, that people would have to understand what we're celebrating. You take Livestrong, and you look at Think Pink, and those are executed so well that people know what those colors and dates stand for.

For us, what we want to do is challenge people to find their call to greatness. We want this to be impactful enough that the seventeen year-old that goes to Jefferson High School here in Portland can say, "Hey, I need to make sure I'm going to find my call to greatness." No matter what it is. Hopefully going to college is their first call to greatness. Whatever that is, we want this collection to be that signal. When you see Think Pink, you see how much people are doing to fight breast cancer, and when you see Livestrong, you think about how much people are doing to fight cancer in general. We want this to be a celebration of thinking about how much people have struggled to make it to being where they're at, but you know what, it's all in a good fight because now they're pioneers and have shown people that you can find your call to greatness and make it too.

NDP: As you mentioned Erick, the insole graphics will be a key link between everything, and did you guys also create special packaging that will tie all of the shoes together?

JJG: We have the same sockliner theme throughout all of the models. We used that as the real estate to tie everything together, and we wanted to use that as a platform to talk about what a call to greatness is. On every sockliner, it reads: "Overcome The Odds. Make An Impact On Your Sport. Change The World." That's the message that we want to clearly communicate, to say, "Hey, you go out there and overcome the odds that you have in front of you, make an impact on your sport, and help to change the world." That's for whoever wants to be apart of this story. That's what we want them to take away, because that's what our pioneers have done in their lives.

We didn't do a box, and that was on the wish list, but we just ran out of time with the twenty or so individual promo models that we have. There's eight models that we have for just Nike Basketball, and eight Jordan models and six Converse models, and you're getting into more than twenty different shoes for all of the NBA to wear on Monday. There are twenty-six teams playing this year on MLK Day, so that's a ginormous amount of shoes that you'll see on the court from this collection.

NDP: Twenty-six teams will be great. In years past, there were sometimes only four teams playing, and there wasn't as big of a schedule around it. Unfortunately for you guys, the Heat aren't playing this year…

JJG: Exactly, but we did one for LeBron as well. Even though he's not playing, we did one for him, and at the end of the day, we want this to be something special that we can come around to and celebrate sport and celebrate Black History and celebrate Martin Luther King.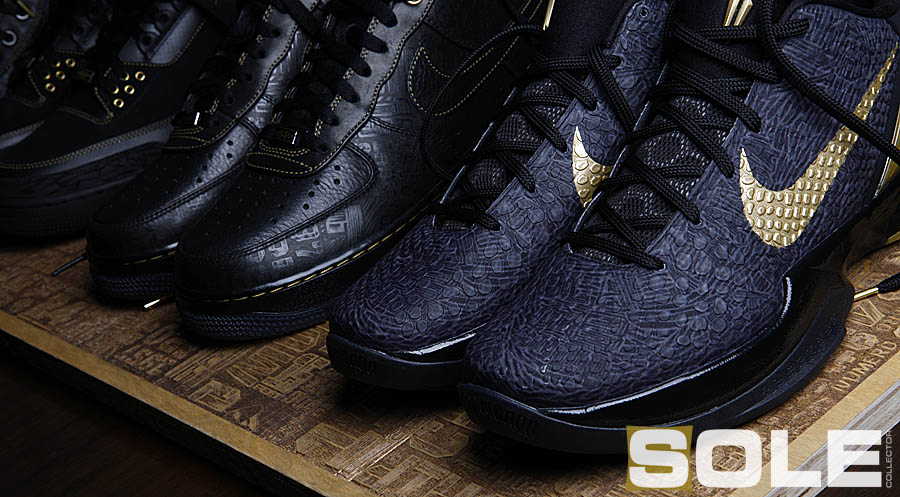 NDP: This is the first year that you guys are releasing a full collection and have all of the Nike Inc. umbrella basketball brands involved. Are you guys in future years going to be taking a similar approach?

JJG: Absolutely, and we might highlight different parts of sport or we might highlight different things that connect to sport that are meaningful to the community, but we are looking to definitely continue and make this something that is sustainable so that when 1/17 comes around, people are looking for something special to happen on-court and they're looking for something special to have come the beginning of February.

NDP: Do either of you have a favorite model?

JJG: You know what, I'm gonna go ahead and say that I like the Kobe best. It's interesting because Goto and I worked on the Kobe quite a bit, and I'm a big Jordan III fan, and I love the way that came out, but there's something cool about the Kobe being so black, but in all different levels of black, and those scales really come alive because they're tonal. It just looks like a really different execution on the Kobe VI than what we've seen.

EG: I like the Kobe a lot, but I also really enjoyed working on the Air Force 1. They have a lot of nice little details like the dubret with the BHM logo on it, and the laser cut pattern, which adds so much depth to the material. I'm really happy with where those ended up.

NDP: And where will the four key models be releasing? The Air Force 1, the Star Player, Jordan III and Kobe VI.

JJG: They'll be at House Of Hoops and NIKETOWN, and we also have a few Mom & Pop shops that we've identified as well. Part of that is, we want to make the shoes available where they can really be elevated and also where that story can be told at our traditional Nike doors, but we also want them to be available in the community. For example, a small boutique shop like SuccezZ in Chicago, where people in the community come and the shop itself has had a call to greatness and really been a pioneer in that community. We're glad to have them tell the story as well.

NDP: What was it like just working on putting together this entire collection, and now you have the moment right around the corner this Monday?

JJG: It was such a quickstrike effort across the board. In one bucket, we have promo for on-court to work on, and on the other hand, we had retail styles that were on completely different timelines with different people involved.

NDP: And three brands!

JJG: Three brands is right. [laughs] All trying to tell the same story, and that same story being one that is super important. Whether it was across the lake with our Jordan guys here, or across the country with the Converse guys. [laughs] There've been people like Mike Parker at Converse and Josiah Lake at Jordan that have been integral to making this happen. Erick Goto, [Nike Basketball Footwear Product Director] Yuron White and I were working on this side to make sure everything gets done here, and Mike at Converse and Josiah at Jordan were superstars to help bring this collection together.
Two of the creative minds behind the project:
Nike Basketball Graphic Designer Erick Goto, left, and Nike Basketball Footwear Designer Jonathan Johnsongriffin.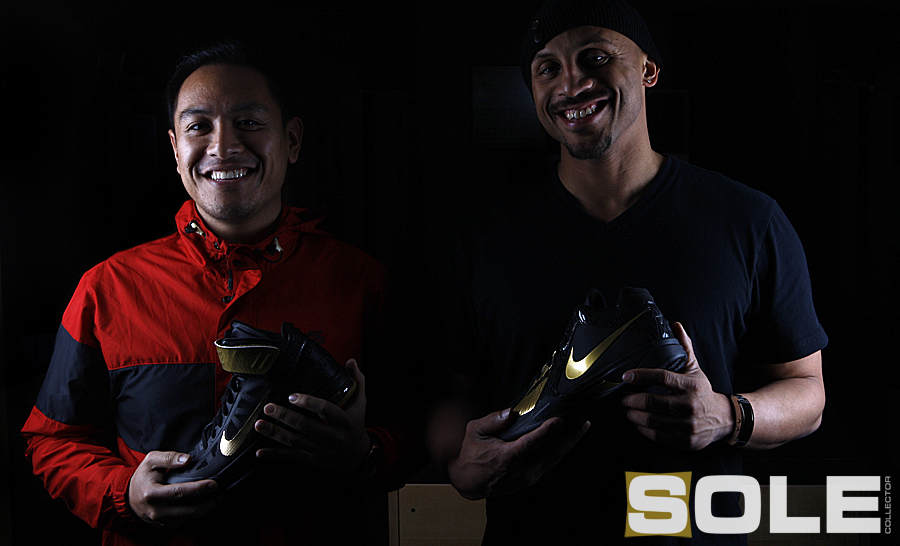 2011 Black History Month Collection | Nike Air Force 1: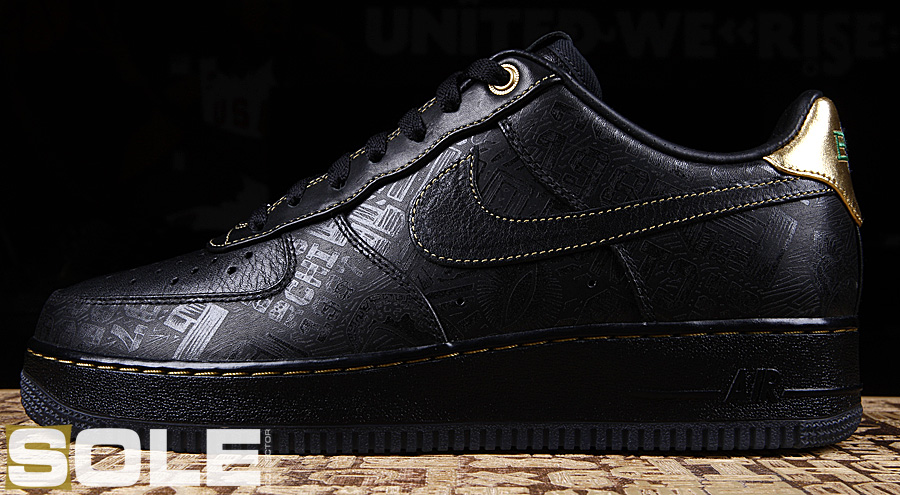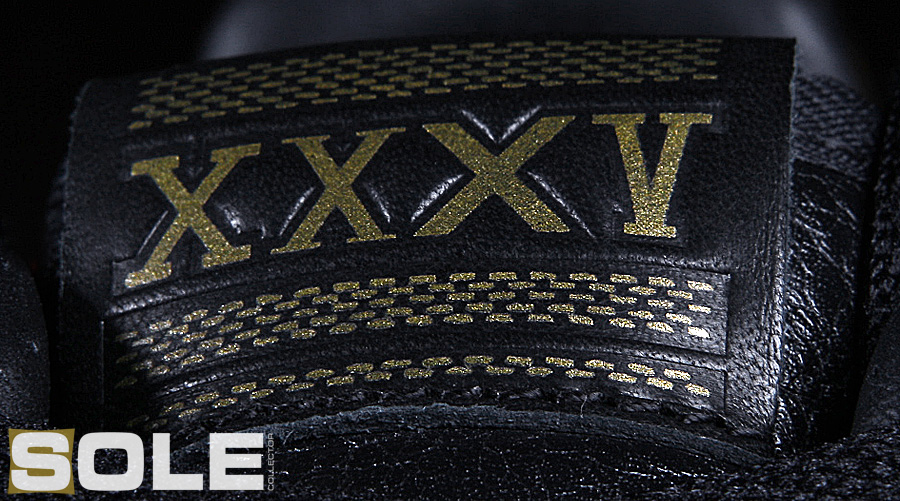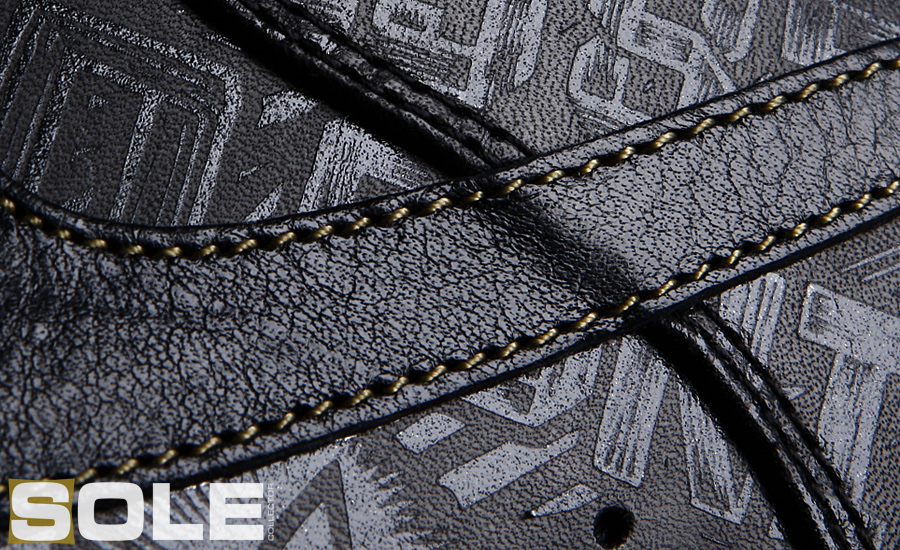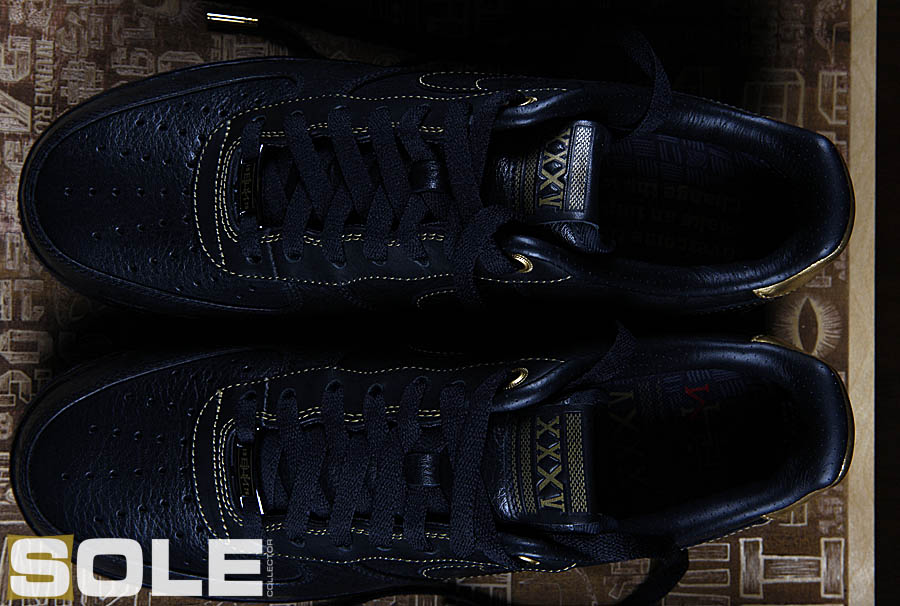 2011 Black History Month Collection | Converse Star Player: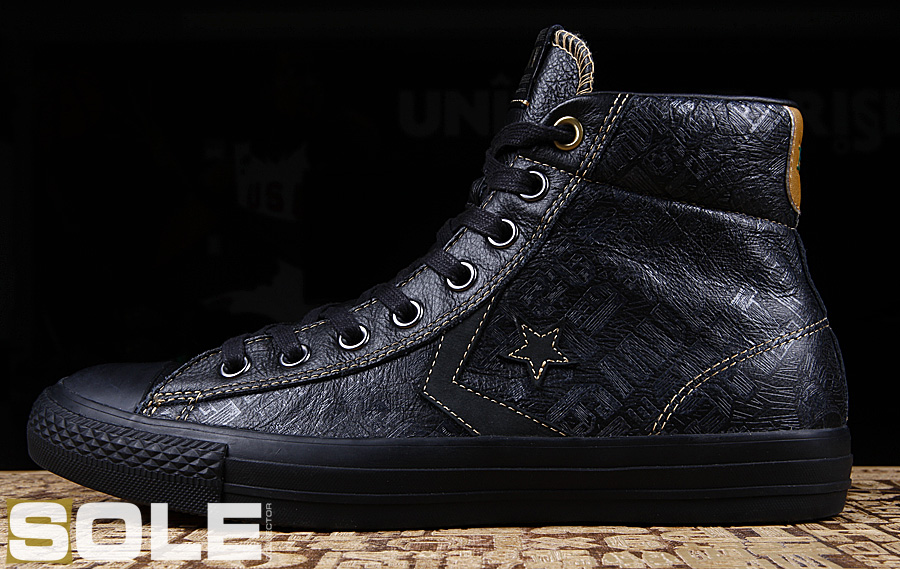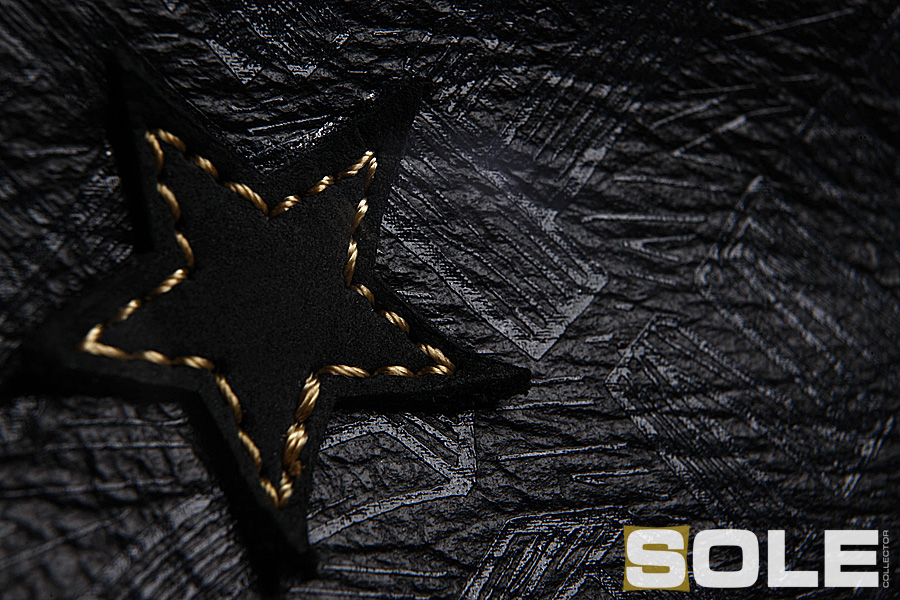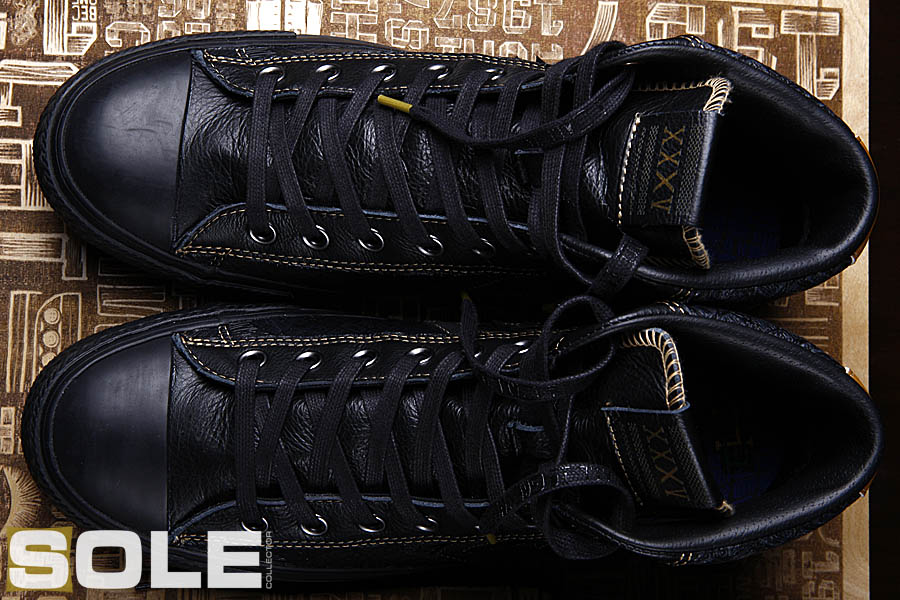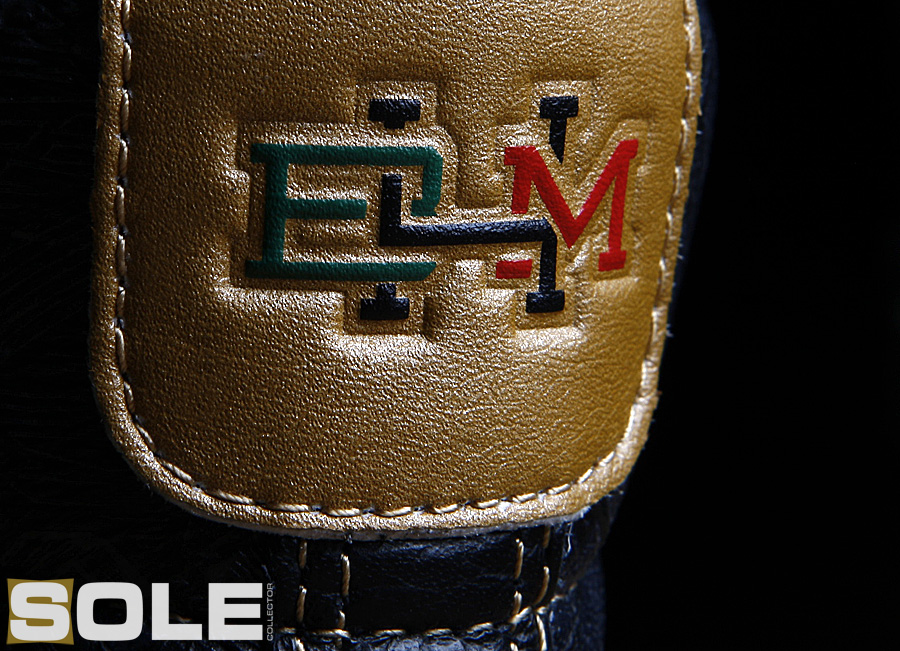 2011 Black History Month Collection | Air Jordan Retro 3: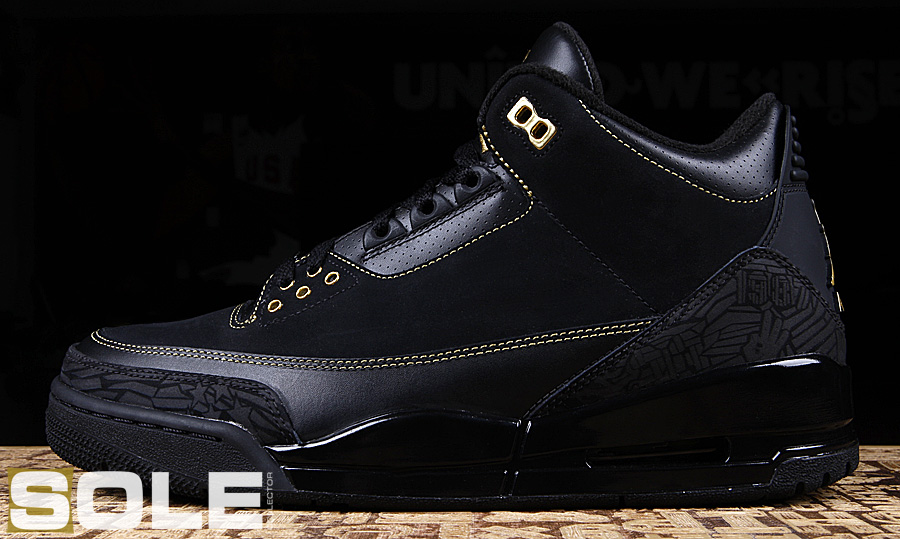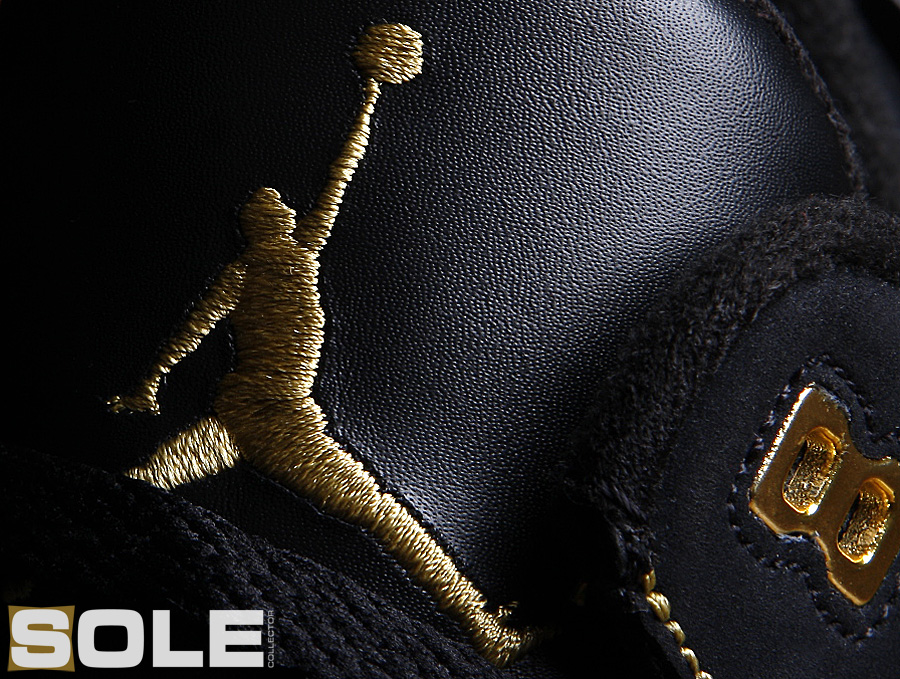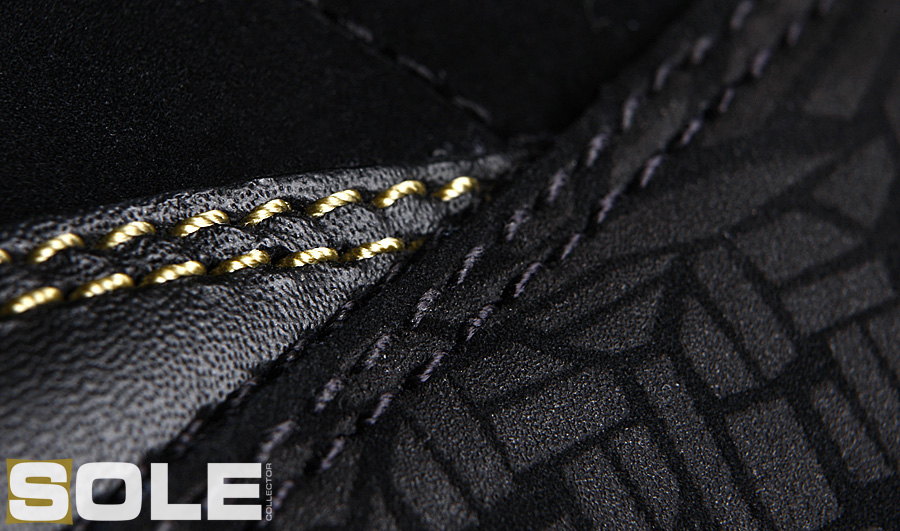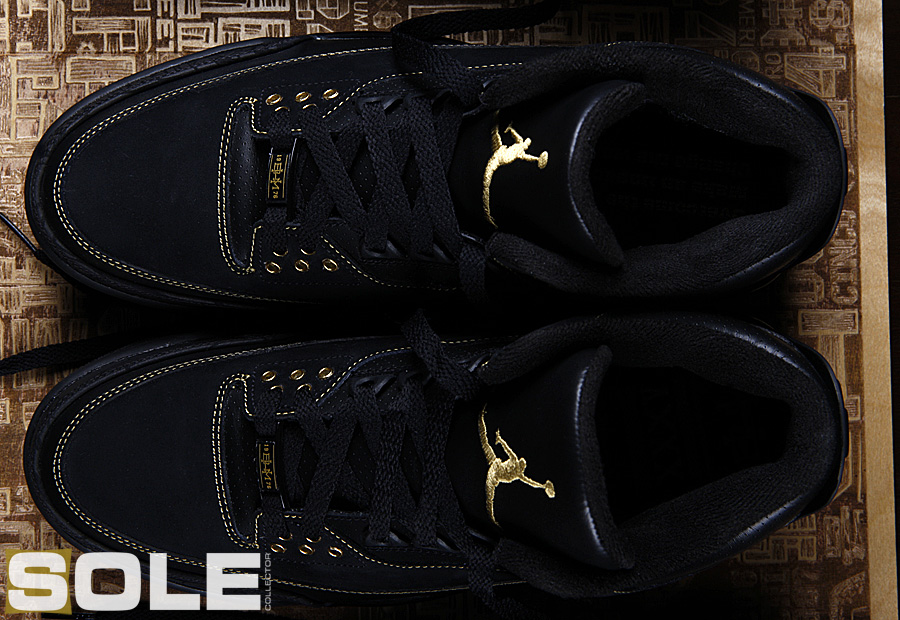 2011 Black History Month Collection | Nike Zoom Kobe VI: