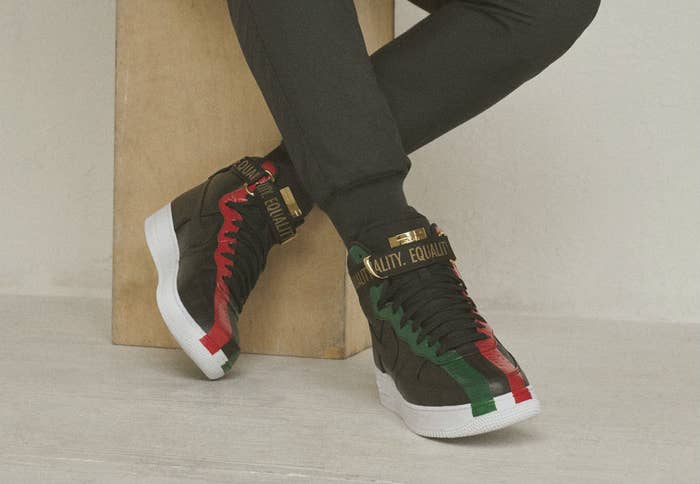 As the name suggests, Nike's Equality Collection for Black History Month is a celebration of inclusion for all, spread out over a range of products that allows athletes from all backgrounds to participate in the movement. Pieces are styled in black and white colorways with metallic gold accents, as well as the colors of the Pan-African flag in an expression of solidarity between all people of African descent.
In addition to being bonded by colors, select pieces feature graphics derived from cymatics, the visualization of sound waves, drawn from a recording of Martin Luther King, Jr.'s "I Have a Dream" speech (specifically, his "I have a dream" and "created equal" soundbites). This was accomplished by using a cymatic camera to capture photos of the sound waves as those sounds passed through water.
The Equality BHM Collection, including matching Nike and Jordan apparel that isn't pictured, will release on Jan. 15 (KD 10, LeBron 15, Kyrie 4, Mercurial Vapor 11, Air Force 1 Low, Air Jordan 1 High) and Feb. 1 (Air VaporMax, Air Force 1 High, Air Jordan 1 Flyknit) at nike.com. You can read more about the collection here.