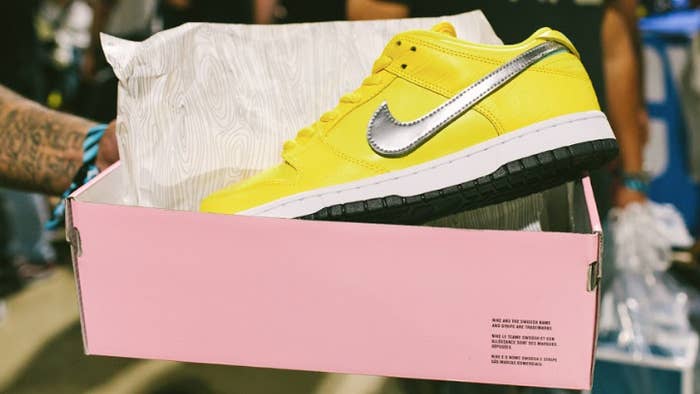 This story is wild late. If that sounds like a mea culpa to the editor that somehow slipped into the copy, well, sure, you can take it like that. It's not wrong. But it's also something that needs to be shared with you, the reader. (If this is getting too meta, apologies.) Because we've known for a while now that we had to write something on Nike SB, which seemed to be experiencing something of a resurgence ever since the lunacy of the ComplexCon Diamond Dunk drops—or attempted drops, anyway—back in November. But what to say?
Want to feel old? Nike SB will turn 20 in 2022, just three short years from now. The Dunk SB, introduced back in 2002, has now been around as long as the Dunk itself had been when Nike SB was first launched. Kids—and even not kids—skating today don't remember a world without Nike SB. Founded as something of a disruptive DIY sub-label backed by the biggest footwear brand in the world and led by the late Sandy Bodecker, Nike SB did what it was supposed to and more. Go to a skatepark now, and a majority of skaters will be in Nike (or Adidas, or Converse). The big brands not only infiltrated skateboarding, they took over. The proverbial dog caught the proverbial car. Now what?
This is where the whole "resurgence" thing gets tricky. For those of us old enough to remember going to skate shops to buy Dunks back in the early 2000s, the events of recent months—the aforementioned Diamond drops, the continuation of the Concepts lobster series, and the third iteration of Jeff Staple's "Pigeon" Dunk—certainly seems like one. It was a matter of bringing things full circle, with SB working with brands it originally helped put on back in the early 2000s. "I've got to give it up to Nike and give them much love always because they helped Diamond blow up, because basically that catapulted Diamond in to a whole other world," Nick Diamond says. "So, thanks to Nike, they really took us to outside of skate to mainstream and sneakerheads."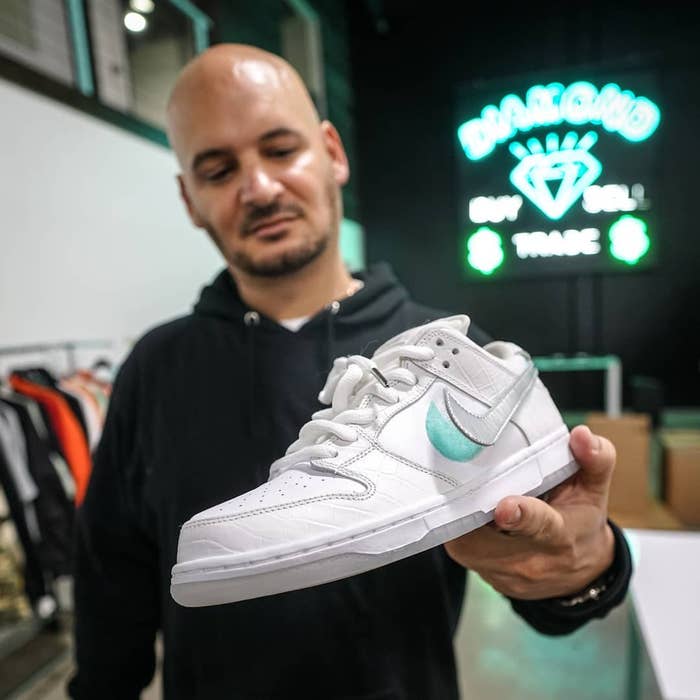 A conversation started the other week when rapper, sneaker collector, and internet provocateur Wale claimed he brought Nike SB back, which fostered a lot of discussion. Not everyone sees it that way.
"I love Wale. He was one of the first wearing them, because he was around back in the day, but there's more bits and pieces that created the energy that's going on now," says Andre Ljustina, who owns Project Blitz, a secondary-market shop for sneakers, and is a prolific Nike SB collector. "Me and Nick Diamond had this amazing idea for ComplexCon in [2017] for the 15th anniversary of Nike SB. We created this ramp and put all the OG sneakers in it. Wale sat down on the ramp with me and was praising the ramp. He said, 'I want to get some SBs.' That energy started spreading throughout this year."
Ljustina says that moment, which was created organically, helped Diamond Supply Co. get its three Nike SB collaborations and reboot of the Tiffany Dunk in 2018.
This second generation of collabs was a way of returning the favor. Because, for many of us, Dunk SBs, and Dunks in general, fell off the radar, replaced by knitted sock shoes and Lord knows what else. But that's sneakerhead stuff. For everyone else, Nike SB has been there all along. The hyped-up releases might not even register on the radar of those who feel like they don't have a chance of getting them anyway, at least not until they start turning up at Round Two.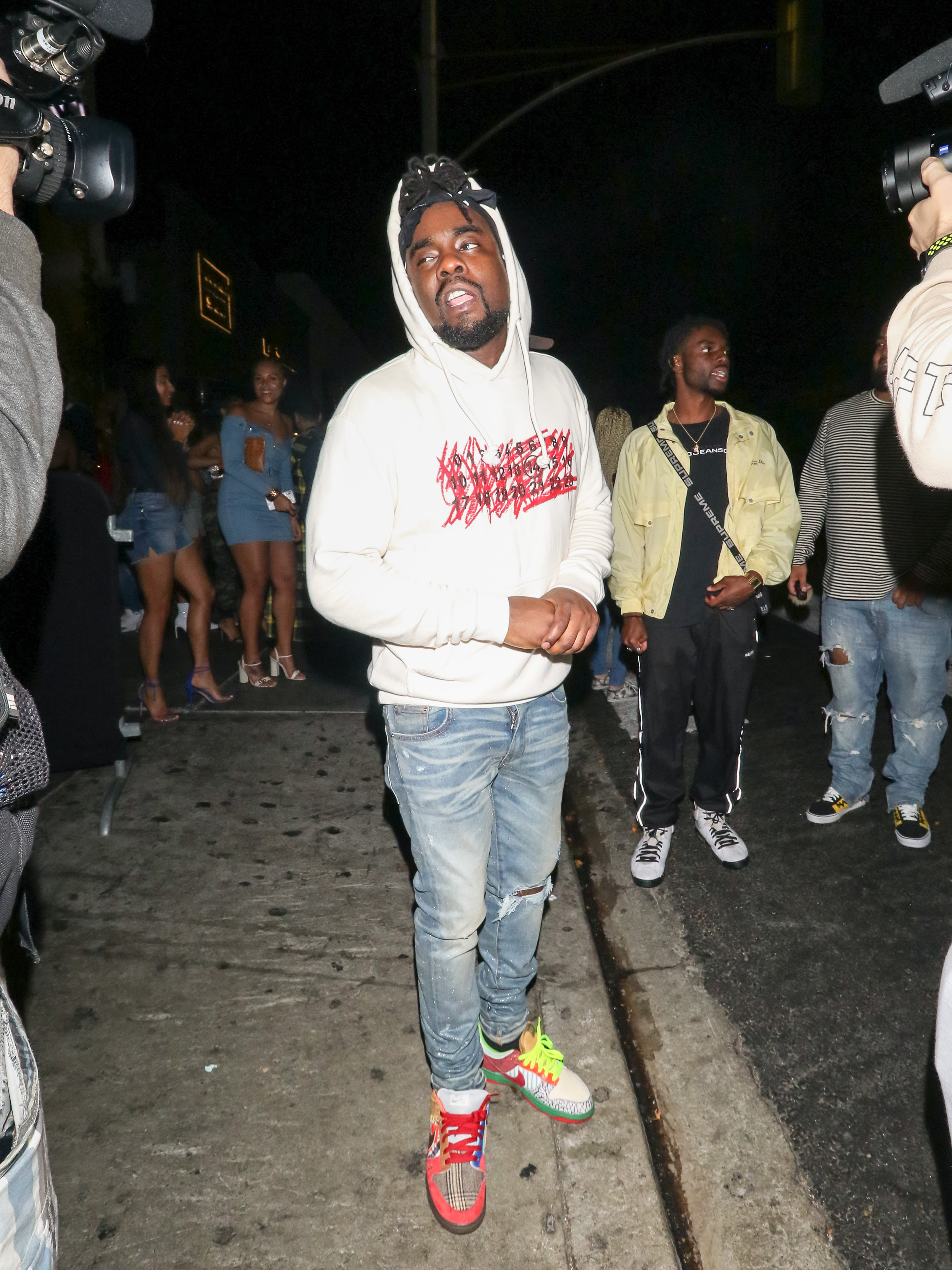 Which, of course, is not to say that Nike SB didn't intend these past few releases to make a splash. Of course they did. They're Nike, after all. "Within Nike SB, we certainly recognize we make a lot of noise and garner a lot of attention with those fun launch projects; they're a lot of fun for us to do," says SB marketing head Chris Dukeminier. "There's definitely been a focus on our end to rejuvenate that part of the business." But, at the same time, they recognize there's more to it than that. "We can dip into the greatest hits and do something new with them, but that can't be the only thing," Dukeminier says. "So figuring out what the next and what the next next is, that's what we're always looking for."
It helped that, leading up to that triple-shot of collabs, SBs started to pop up on the feet of people who may not have even been old enough to appreciate them originally. Kyrie Irving, who cited the Janoski as an influence on his original signature shoe, received Concepts and Rayguns makeups of his on-court shoes. And Travis Scott, already blessed with his own Air Jordan collabs, broke out all kinds of rare gems both onstage and online. Nike SB had gotten away from its roots over the years, but a new generation was bringing them back.
Ljustina is the man who supplies Scott with his rare Nike SBs, which can be extremely tough to track down these says. It all started, he says, with Scott's DJ, Chase B, and his love for Nike SB. "Chase is really into them. When they were kids, they knew about all those shoes. They came in and started asking for a couple different Dunks," he says. "They came in and started visiting my vault room, and they were like, 'Holy shit.' We had every single pair that was made. It became a process, and he wore them over time. He hasn't posted the pic yet, but I gave him the Paris Dunk."
James Arizumi was originally hired by SB as a footwear designer in 2004. He left for a while to be the global footwear design director for both Nike Golf (that grassy Air Max 1 is one of his) and Nike Tennis before recently returning to SB as creative director. As someone who was around for the beginnings, he too recognizes that the way forward is not by looking backwards. At least not all the time. "We just want to find the randos that we feel are doing dope shit and try to figure out how to work with them and shove their stuff through where they wouldn't have a voice," he says. "Just as a whole, I would really like us to represent up-and-coming talent and youth in skateboarding. The Staple, Diamond thing, I'm not gonna lie, it has helped the new generation of sneakerheads get a piece of what they heard about, and it's their story they're writing. But as we move forward, the plan is not to revisit—we want to find new creative partners and make wild stories that people talk about."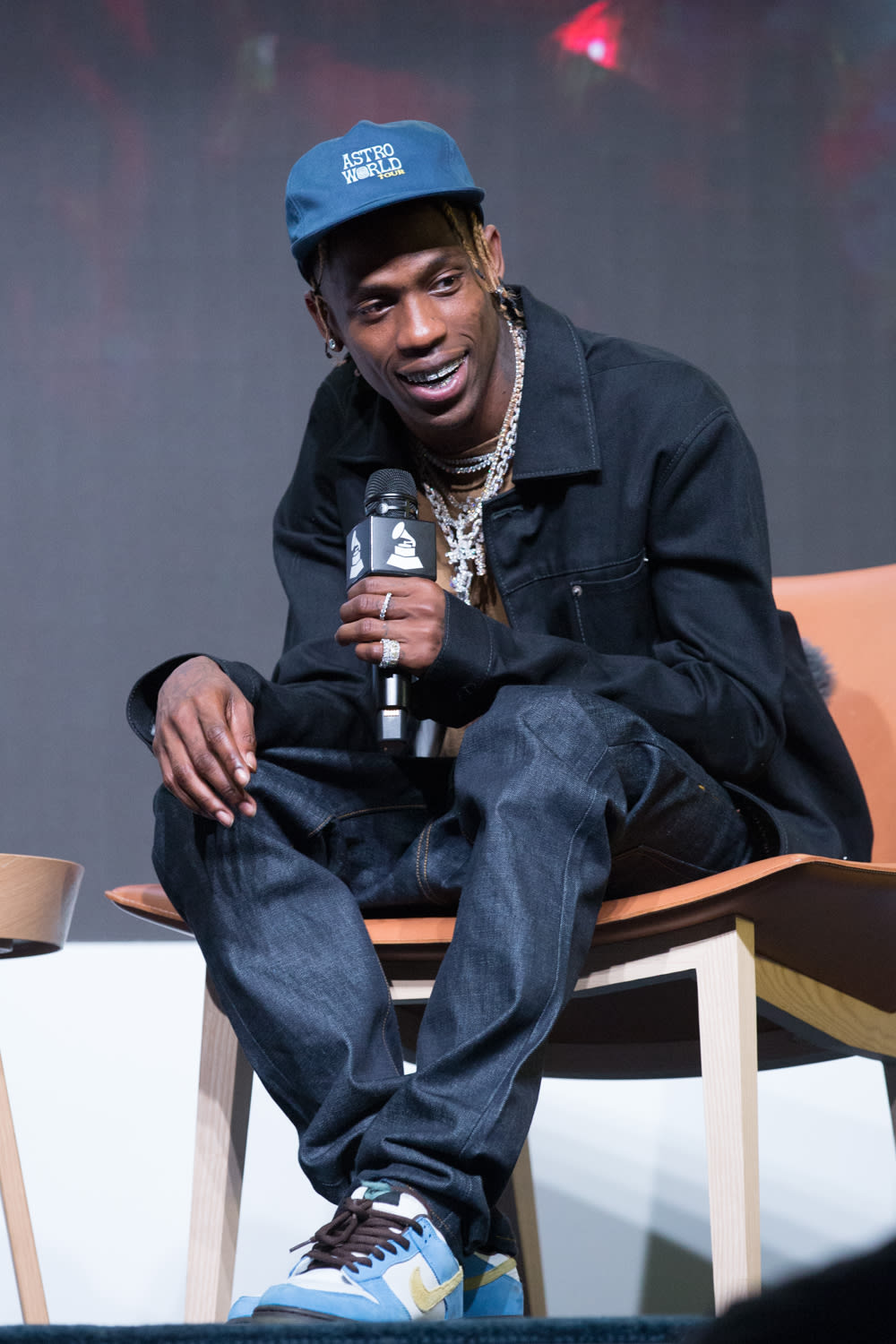 There's a lot coming to tie things to—both Arizumi and Dukeminier mention the 2020 Tokyo Olympics, where skateboarding will make its debut, as a huge event for both Nike SB and skateboarding in general, although neither share any specifics. But more so than that, Arizumi wants to bring SB back to its roots, at least conceptually. "I don't want us ever to be predictable—that's really the bottom line," he says. "If I had to send out a three-statement directive, it would be to be the best in skateboarding, have the most fun, and never be predictable. That's really my hopes for everything. With that comes new thinking, new partnerships, new ways of building stuff, and I feel like that's what people want.
"Obviously times have changed, the way we communicate has changed, but I want to get back to why we exist in skateboarding and why we exist in the company. Why we exist in skateboarding is to support skate shops. And, love it or hate it, the Dunks funded whole companies off of the launch. It wasn't because they were selling Emericas or Sole Tech shoes. There were other nerds coming in that didn't skate that were fiending over this stuff."
Those days are clearly still here, at least for some drops. (If you were in Long Beach for the Diamond debacle, you know all too well.) And while there aren't lines at Supreme every time a new Dunk drops, that's in part because there are lines at Supreme every day. Nike Sportswear—along with Jordan—became the launch machine, and Nike SB did what it was supposed to be doing all along: turning out skate product for skaters. According to Arizumi, the Janoski, which he originally designed in 2009 and met with a ton of resistance internally, has become the best-selling Nike signature shoe of all time. Which all isn't to say they still don't want to make a splash.
The splash hasn't been limited to new drops. The resale culture that grew up in the early 2000s—in part around the initial Nike Dunk SB frenzy—has matured, and increasing numbers of early Dunk SBs have been coming out of the woodwork as people who've been sitting on them realize what they're worth now. That secondary market was there the first time, but it was a lot smaller—limited to places like NikeTalk and the Sole Collector forums, Ebay, and the earliest iteration of Flight Club. Now, you have places like Stadium Goods, RIF L.A. and Round Two, with internet sales opening everything even wider. The resale market doesn't enter into Nike SB's plans, but it's a part of the world they're in now. Everything's changed.
"It's an interesting time, because you look back to the early 2000s, when I say we had to earn it, Nike never really was a player [in skateboarding]," Arizumi says. "And now kids don't know any different—Nike was part of their skate upbringing. It's a weird era to be in. So, with that, I feel like we owe them and the next generation a service to sharpen it up and come with a distinct point of view and support the community of skateboarding, but also tell new stories and rebirth the brand."
The buzz around Nike SB has been strong with its models from the past, and it's starting to spread from a few key influencers to regular sneaker people on Instagram. "This is bringing back a little bit of history. It got celebrities excited. Now you see sneaker guys trying to post it, because they're late on it," says Ljustina. "We went from creating energy, giving it to celebs, and now, all of a sudden, the influencers are the bottom of the barrel who are about Dunks, too."