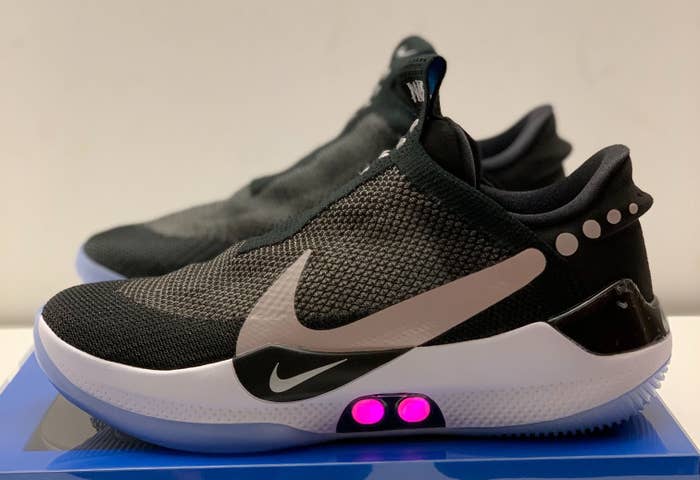 After announcing a self-lacing basketball sneaker during its Q2 earnings call and dropping a teaser earlier this month, Nike has finally revealed the next chapter of Adapt.
Picking up where the HyperAdapt 1.0 left off, the Adapt BB takes the Swoosh's power-lacing concept to the basketball court with updated technology and a retail price that's less than half of its predecessor. More than just a cool, futuristic feature, the Adapt BB's self-lacing capability was designed to be practical for players, whose feet might swell up to a half-size more than normal during the course of a game, according to Nike.
The customizable fit will be controlled through a Nike Adapt smartphone app, which can store pre-programed specifics that will increase and loosen lockdown during specific in-game moments such as timeouts and even pregame warm-ups. In unison with FitAdapt, the new name for the self-lacing tech, the Adapt app will continuously be tweaked and improved with firmware updates.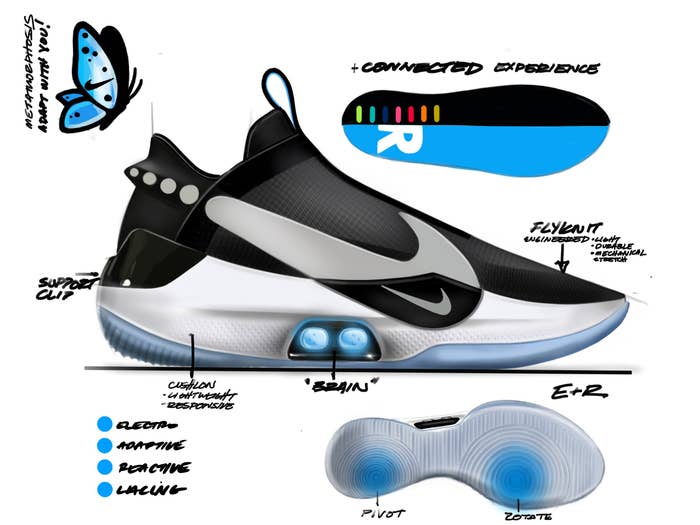 "During a normal basketball game the athlete's foot changes and the ability to quickly change your fit by loosening your shoe to increase blood flow and then tighten again for performance is a key element that we believe will improve the athlete's experience," says Nike VP Creative Director of Innovation Eric Avar.
Beyond the new FitAdapt tech, the Adapt BB is constructed with what Nike describes as a "high-tenacity" Flyknit upper outer with QuadFit mesh on the shoe's inner shell. Cushioning comes from Cushlon foam in the midsole—there's no mention of additional tech there.
"Being one of the first athletes to wear the shoe and being picked as a representative of the future of Nike basketball means a lot," said Boston's Jayson Tatum, who was featured prominently in the Adapt BB's rollout. "That the app allows the ability to put the shoe on and touch the button, change the colors, see the percentage on the battery...it's just cool." Tatum will be the first player to debut the shoe in-game during tomorrow night's contest with the Toronto Raptors.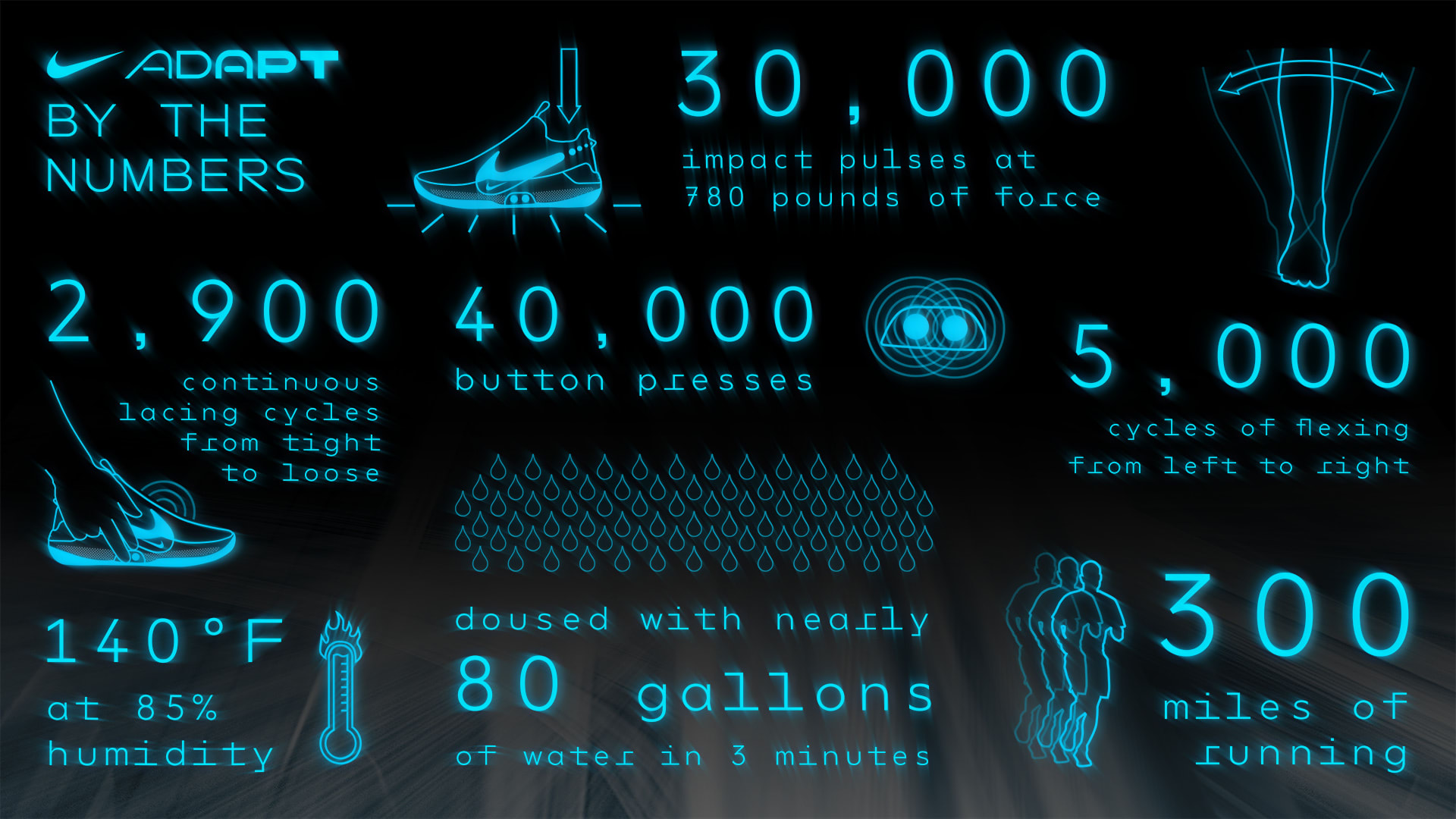 To ensure the Adapt BB was ready for pro-level performance, Nike put the sneaker through rigorous trials. The brand's testing found that the shoe was able to withstand "30,000 impact pulses at 786 pounds of pressure," 2,900 lacing cycles (tight to loose), 5,000 left to right cycles, 40,000 presses of the midsole button, temperatures up to 113 degrees Fahrenheit, being doused with nearly 80 gallons of water in a three-minute period, and 300 miles of running.
The Nike Adapt BB launches in February for a retail price of $350. It is currently available for pre-order here.