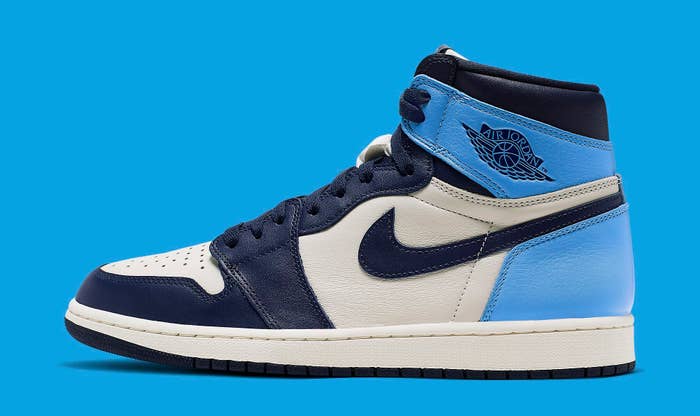 Losing a pair of sneakers to unforeseen circumstances is something that nearly all of us have experienced, but one Reddit user managed to salvage his Jordans after being struck by a car.
Reddit user titmousec*nt, whose real name is Jerome, says he was crossing the street a couple weeks ago while wearing his "Obsidian" Air Jordan 1 Highs and was hit by a car. Paramedics then arrived on the scene and began their usual routine of cutting away clothing to assess injuries.
"My left leg is busted, so they want to take off the shoes," Jerome wrote. "I try to keep things light and say, 'Please, not the Jordans sir,' but they really need to get the shoe off. So he meets me halfway and says, 'I'm just gonna cut the laces.'"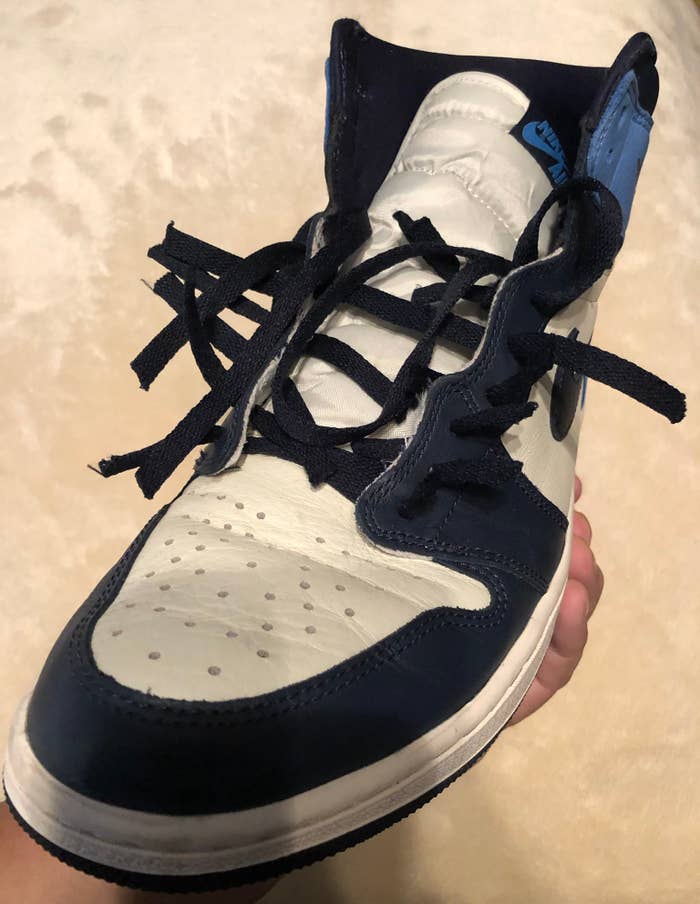 To back up the story, Jerome shared an image of the shoes, which are slashed directly through the middle of their laces, but otherwise damage-free aside from a few small blemishes. Despite the trending post on Reddit, Jerome says he's yet to solve the missing shoelace problem. "I've been shopping around for laces and some users on here have offered, but i haven't reached out to them yet," he tells Complex.
Managing to get the left shoe out in one piece wasn't the only silver lining of the accident—Jerome's right shoe was completely unscathed. As for his recovery, Jerome says he's "getting there."