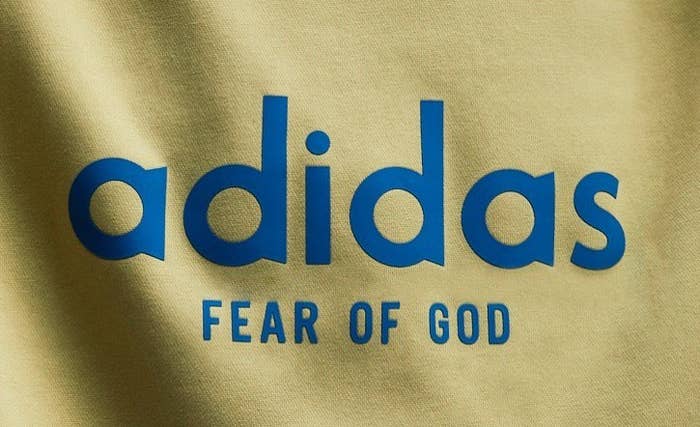 It's been nearly two years since Fear of God founder Jerry Lorenzo joined Adidas, and while there hasn't been much product output yet, an announcement made today provides some clarity on the partnership.
After the debut of Adidas Basketball's new "Remember the Why" campaign last week, Fear of God posted the following statement on Instagram today explaining that it is not connected to the new campaign and that the partnership has been restructured to instead focus on the Fear of God Athletics line.
Jerry Lorenzo and Fear of God are not involved or connected to the adidas Basketball 'Remember The Why' campaign and collection launching this holiday season. The partnership between adidas and Jerry Lorenzo has evolved over the past two years to a concentrated focus on the creation and development of Fear of God Athletics.
The statement was first obtained by Arch-USA last week following the launch of the aforementioned campaign. 
After a two-year stint at Nike, Lorenzo joined Adidas in December 2020. A press release at the time said Lorenzo would be leading Adidas Basketball's creative and business strategy globally, which would include a focus on performance basketball. The collaboration was announced with an extensive rollout and was said to include plans to move Adidas Basketball's operation from Portland, Oregon to Fear of God's headquarters in Los Angeles. 
"Adidas and Fear of God share the same dream for the future of basketball, on and beyond the court and we look forward to changing the face of the industry through a new model that will unfold before us in the coming years," Lorenzo said in 2020.
The new direction for Fear of God x Adidas will still involve basketball product but won't be exclusively focused on future basketball releases.
Thus far, the only co-branded Fear of God x Adidas product has been a faded yellow hooded sweatshirt that released at Shanghai's Innsersect festival in January 2022.