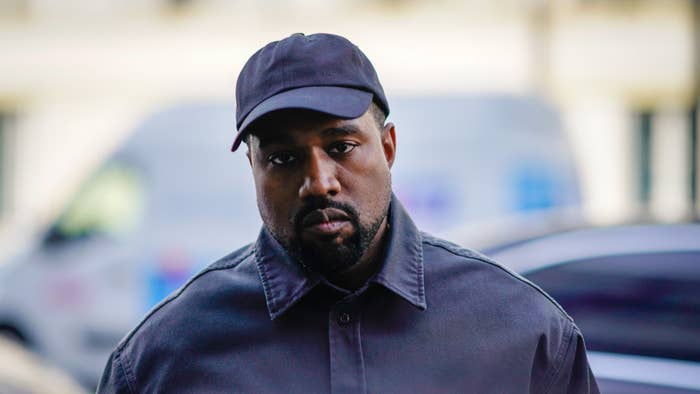 As he has made a habit of doing with relative ease throughout his career (especially the past few months), Kanye West has people talking about an item of clothing he decided to put on.
Yesterday, Instagram user @haseebhussa1n spotted West at an Apple store in Chicago. No, he wasn't wearing a MAGA hat this time. His neon yellow Balenciaga T-shirt wasn't the most noteworthy piece West was wearing on either. The most eye-catching piece of Ye's fit was his footwear. He wasn't stepping out in some unreleased Yeezy sneakers, or a tiny pair of Yeezy sandals though. Instead, the rapper was rocking the Under Armour Forge 96. 
The Forge 96 is a chunky lifestyle model debuted by the Maryland-based brand earlier this year, and was its attempt to cash in on the "dad shoe" trend that took over footwear for the better part of 2018. Having already sold out at many retailers around the world, it now has a very important cosign from one of the biggest names in the sneaker and fashion world as well.
Ye was seen rocking the OG "White/Radio Red" colorway of the '90s-inspired runner. Of course, this is such a head scratching footwear choice because of Kanye's very obvious allegiance to the Three Stripes. While there is certainly good chance that his contract allows him to occasionally rep another brand as long it isn't represented by a Swoosh, it is still interesting to see the 41-year old in non-Yeezys in 2018. 
Only time will tell if the "Kanye Effect" will have any sort of impact of the amount of Forge 96s you see on your Instagram feed in the coming weeks.