For the past five years, Jordan Brand's Wings Scholars Program has rewarded less fortunate students in North America and Greater China with the full-ride college scholarships to further their education. The 2023 class of Wings scholarship recipients was recently announced. 
One of the this year's 27 lucky recipients in North America was Portland native Minyaun Miller. "This scholarship changes everything for me. I've never wanted to be a financial burden to my mom. For her to help with school on her own would be difficult. This scholarship just showed me that all my hard work is paying off," said Miller in an official press release.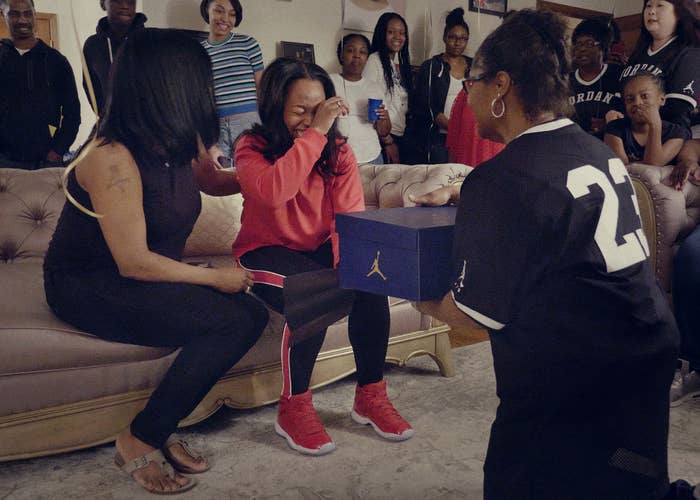 To date, the Jordan Wings Scholars Program has 30 global partners and has funded 1,650 students. This year, the inaugural class of the initiative graduated college. Along with a scholarship to study at the university of their choosing, each Wings scholar is also provided with one-on-one mentorship by a Wings advisor and opportunities for internships with Jordan Brand. Past winners include Sincere Brannon who attends postsecondary art school in Houston and Xiochill Ramirez, a South-Central Los Angeles native who wants to educate minorities. 
"My parents didn't go to high school," said Ramirez. "That's why I chose education as a major; I want to help people who have gone from similar circumstances as me, who come from similar neighborhoods as I did."
Check out more information about the Jordan Wings program here.