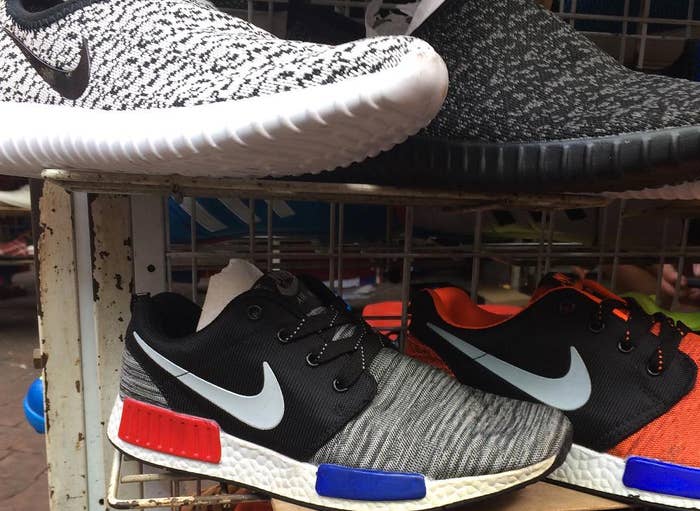 North Carolina authorities recently seized dozens of fake sneakers that were shipped to a local barbershop in the city of Raleigh, according to search warrants obtained by local news outlet WRAL-5.
The counterfeit goods were recognized by investigators with the North Carolina Secretary of State's Office at a FedEx facility due to similarities the packaging shared with previously tracked packages to the area. The boxes of fakes were shipped from New York and ultimately ended up at Paul's Barber Shop in Raleigh. According to the investigator's application for warrants, three of the boxes delivered were returned to a FedEx truck, and the remaining five were loaded into an SUV. 
Police would later pull over the SUV and discover that each box contained eight pairs of fake Nikes. The total price of the 40-pair shipment was estimated at $10,000. The additional three boxes loaded back onto the FedEx truck also contained eight pairs each, an estimated total of up to $6,000. Meanwhile, other boxes were seized at the FedEx facility that contained more fake kicks along with fake designer belts. It is unclear which specific pairs of fake Nikes were present in the shipments.
Raleigh resident Omar Tariq Lucas has been charged with criminal use of a counterfeit trademark, but there are currently no further developments regarding the case. In the ongoing battle to prevent the sale of fake sneakers, consider this incident a very small victory in relation to the much more widespread epidemic.