New details have emerged regarding Aleali May's upcoming "Viotech" Dunk-inspired Air Jordan 1 collaboration. According to Coveteur, the pair will be releasing alongside a similarly-colored Air Jordan 10 designed by WNBA superstar Maya Moore. 
While May's Air Jordan 1 has been seen previously over the course of 2018, this is the first look we are getting at Moore's design. Each features multi-colored suede panels in shades like red, blue, purple, and a faint pink. The standout detail of the Air Jordan 1 is the removable faux fur on the tongue, which gives it a very distinct look when applied. The loud detail will not be carried over to the matching Air Jordan 10.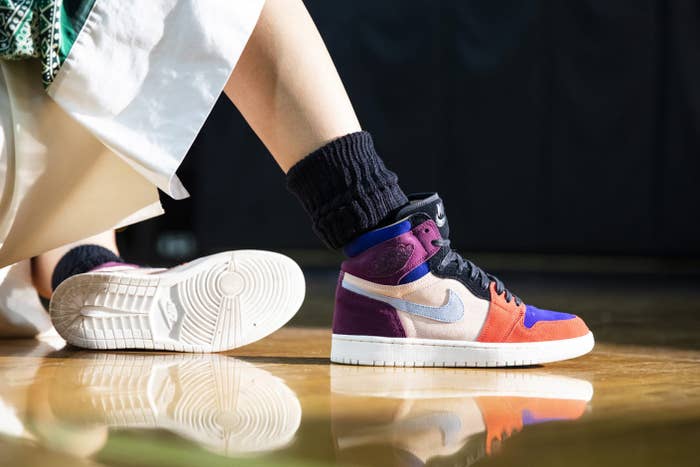 "This is really just highlighting the collaboration between two amazing people coming from different worlds and trying to be the Jordan of our scenes, whether it's fashion or on the court," May told Covetuer. "We took a lot of our favorite colors and mixed materials to give you that high-end and street collaboration. I think it's really something that not only girls are going to like, but also men are going to like, too."
The Minnesota Lynx forward added personal touches to her design as well. A "3:23" can be seen on the heel pull tab to symbolize her favorite bible verse, Colossians 3:23, that she signs at the end of her autographs.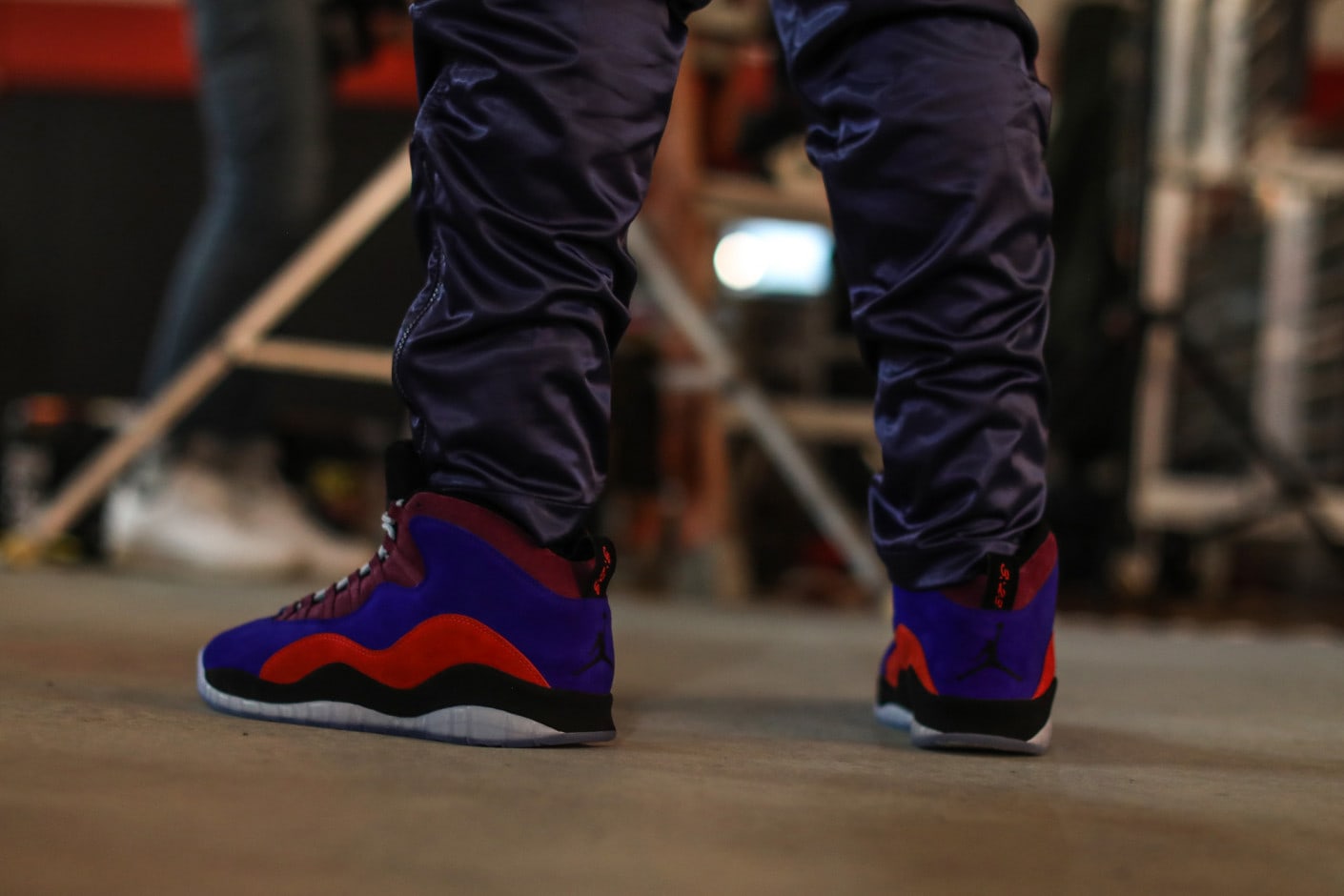 "I realized several years ago that the 10s were the first pair of Jordans that I ever owned, so they have a special place in my heart. One of the elements of the 10s that I can appreciate is it's a storytelling shoe," said Moore. "It has the accomplishments on the bottom—I understand the life and the process and the struggle of what is in between those highlights on the bottom of the shoe—the whole story of working hard and preparing, of rising and falling, just the grind of the game and the joy of getting better and competing is all in the shoe."
Both the Aleali May x Air Jordan 1 Court Lux and Maya Moore x Air Jordan 10 Court Lux are scheduled to release at select retailers on Dec. 22. Pricing has yet to be announced. For the full interview, check out Coveteur's feature here.
UPDATE (12/07): Nike has officially announced the Aleali May x Air Jordan 1 Court Lux and Maya Moore x Air Jordan 10 Court Lux. Both will released at select global retailers on Dec. 15 before receiving a North American release via Nike SNKRS and other select retailers on Dec. 22. Check out detailed shots of each below.