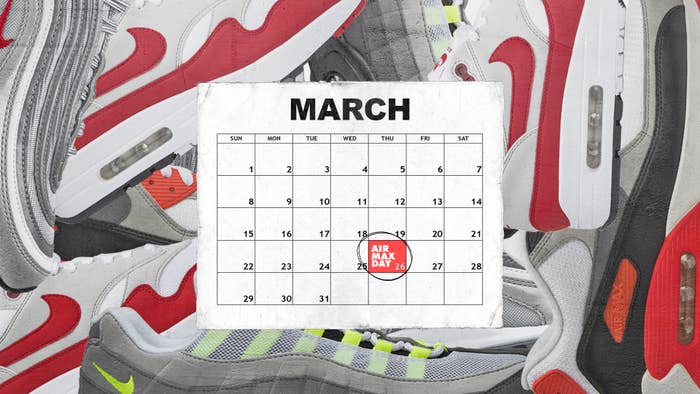 Air Max Day, March 26, is the worst sneaker day of the year, every year. It doesn't have bad intentions—Air Max is even my favorite line of Nike sneakers—but the execution feels off. It sometimes focuses on the wrong things and tends to leave enthusiasts feeling hollow inside. It's taken a niche community and blown it out into a mass-marketed day (or month) of retail, and lost the point in the process. It's a holiday created by the brand with the goal of selling more shoes. The day is pegged to the anniversary of the first-ever ever Air Max model's debut in 1987, but it's not something that anyone celebrated until Nike turned it into a marketing event.
Other than the release of a few stellar models (Sean Wotherspoon's Air Max 1/97 and the re-release of the elephant-print Atmos x Nike Air Max 1s), there hasn't been much to celebrate on Air Max Day. But none of that matters at the moment: The world is in the grips of a pandemic in the form of the COVID-19 coronavirus, and there are a lot more important things going on than sneaker releases. That's why this year's Air Max Day is what the people need, and why it can actually have some impact.
As far as sneaker releases go, this Air Max Day sucks. Nike's launching a shoe called the Air Max 2090, which is an updated version of the classic Air Max 90 for 2020. And it's not very good. Nike will sell a ton of them, a la the Air Max 270, and you'll probably see a lot of pairs at the gym, but they won't make any impact amongst people who really care about Air Max footwear. There's also an Undefeated x Nike Air Max 90, which isn't the brand's best effort. There were rumors of the Dave's Quality Meats x Nike Air Max 90 "Bacon," a legendary shoe from 2005, re-releasing, but there's no solid info on that at the moment. There's also a Stussy x Nike Zoom Caged Spiridon, a retro silhouette from Yeezy designer Steven Smith, that's coming out this week, too. It's a solid shoe, but not something that's worth looking forward to all year. And it's not even technically an Air Max model. There's also a "Reverse Duck Camo" Air Max 90, a play on Atmos' collaboration from 2013, but they haven't generated much buzz.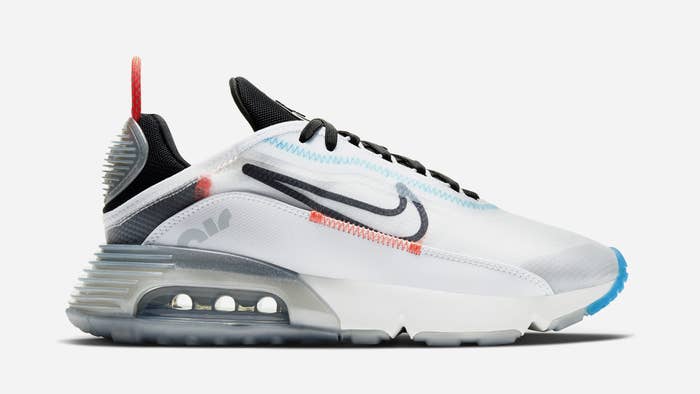 Let's put all of that aside, though. Everyone is cooped up in their homes, not going outside, and in need of a distraction from the fear of coronavirus. This is where Air Max Day can be more enjoyable from a consumer participation standpoint than ever before.
In addition to selling the above Air Max models, Nike is putting more emphasis on actually entertaining people this year, and the brand should be applauded for that. There will be zine creation solicited in Google Slides, Air Max TikTok challenges (That's corny as fuck, and I will slap anyone doing that with their shoes), and an AR Air Max filter for Instagram so people can pretend they're wearing Air Max sneakers. The brand is even launching a film on the history of Air Max on YouTube, from the Air Max 90 to Air Max 2090. I haven't seen it yet, but that sounds like something that makes me want to shove sharpened pencils in my eyeballs. Give us a good Air Max film in general, not a pitch campaign to sell your new mall-shopper shoe.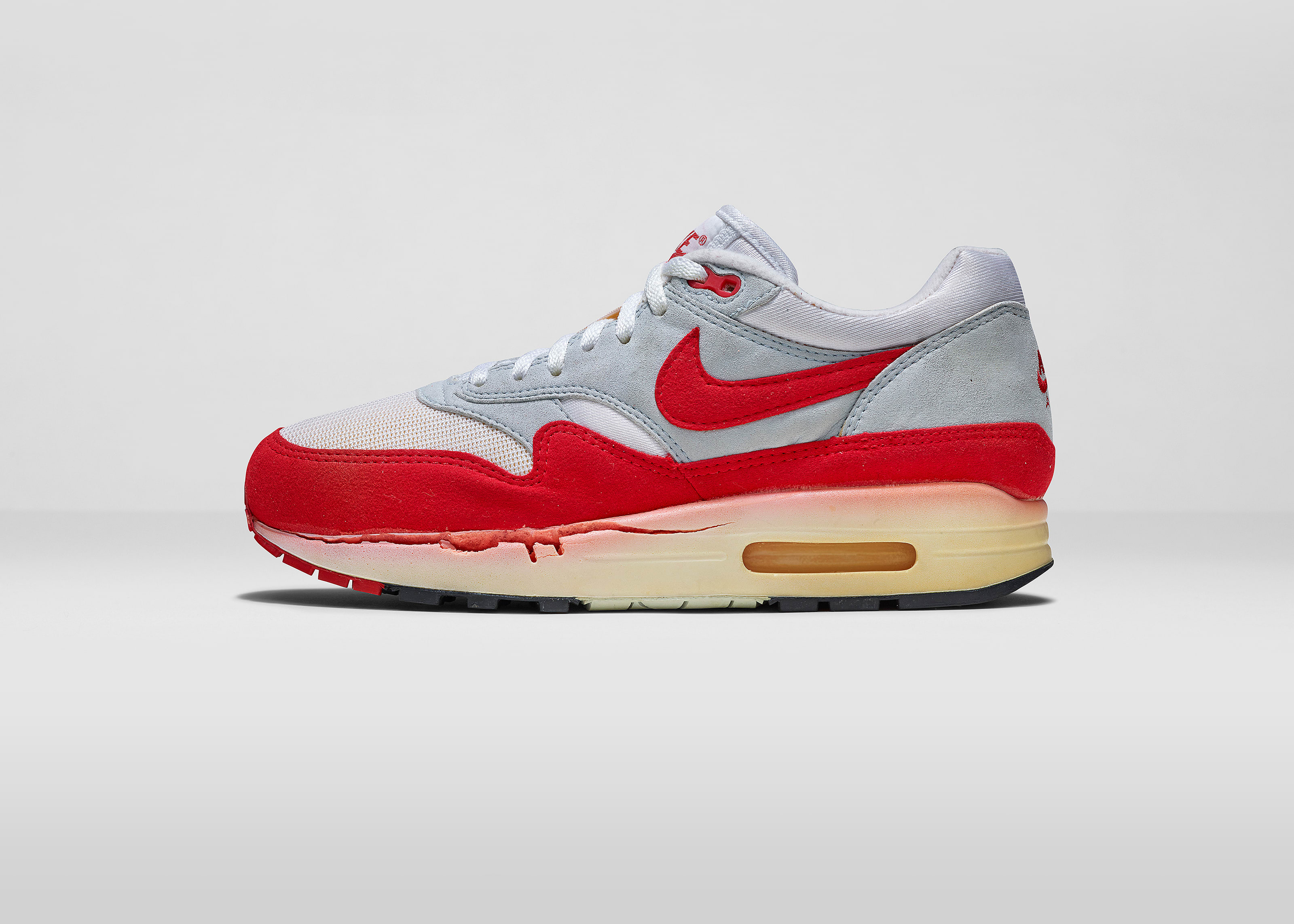 Although I may not be into some of these ideas, I have to tip my hat to Nike for coming up with ways for people to pass the time and to celebrate sneakers that are worth the praise. There are plenty of people posting their top five sneakers on Instagram right now, and it's one of the best things happening while people have been trapped inside, staying away from the virus. Expect to see more today—all Air Maxes, too. I'm into that and hope you take part in it. I might even do it. We're all home, we have nothing better to do, and more than likely have access to our sneaker stashes, so break them out. You might make someone smile with what you have tucked away. 
People need to focus on stopping the spread of COVID-19, and we no longer have to worry too much about how this Air Max Day's shoe releases are a bust or opine about the dumpster fire of shoes from last year's Air Max Day. Hate to admit it, but Nike fucked up by letting Sean Wotherspoon go. Or even interact with people in-person who bought their off-brand Air Maxes from Famous Footwear or DSW to show you their "sick kicks."
You can stay home, talk to your friends that are into Air Maxes, show the world your best sneakers, and learn a bit of Air Max history ( are a few good stories here, here, and here). But most importantly, stay safe. Remember, if you don't wear them outside, it doesn't count as UN-DSing them. That's what people have been telling us for years.