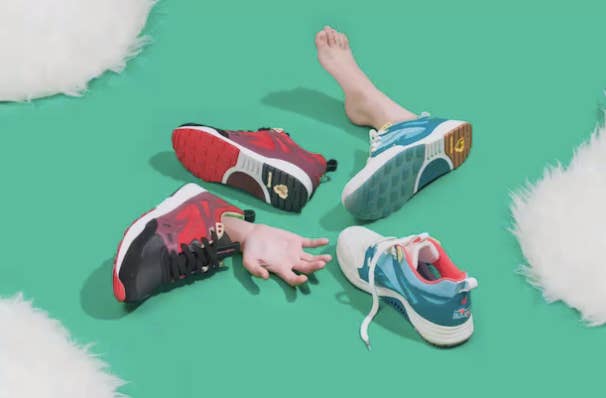 Collaborations on the Reebok Ventilator have been prolific this year to say the least, but thanks to Kendrick Lamar and a handful of quality shops, they've gotten quite a bit of attention as of late. The latest brand to try its luck on this '90s running sneaker is The Hundreds, and there are going to be two different pairs produced.
The Hundreds, a streetwear brand founded in Los Angeles in 2003, made a slight change to the Ventilator that's unlike the other collaborative pairs: There's has a pull tab on the heel. While a minor detail, it gives the sneakers a sportier look, which only helps the case of an athletic silhouette. Each pair comes in fun colors, too: One has a definitive "Miami" theme, while the other comes in shades of red and black with just a touch of yellow.
A price has not been revealed, but the release date is set for July 25.