The Nike Air Force 1 enjoyed a resurgence at ComplexCon last year, and the brand isn't letting up on the sneaker this year, either. There are five different collaborations of the sneaker that will be available at the even that's going down from November 4-5 at Long Beach, California, including shoes from Travis Scott, Just Don's Don C, Off-White's Virgil Abloh, Acronym's Errolson Hugh, and Kareem "Biggs" Burke of Roc-A-Fella Records. This time around, all five projects will revolve around the classic white-on-white Air Force 1.
"There is no other shoe that can be connected to sport, music, fashion, art, street and the city all at the same time. The most ubiquitous of Air Force 1 is the white/white," says Al Baik, Nike Senior Creative Director of Men's Sportswear Footwear. "We selected collaborators who are impacting future generations in those respective areas. The brief for these guys was filtered through the white/white lens. The design process was a mixture of remaining classic and recognizable to Air Force 1 while connecting to their lives personally and the fields they represent."
All five of the shoes will be available at ComplexCon, with the Off-White x Nike Air Force 1 being a ComplexCon exclusive. Here's what you need to know about each sneaker. Get your tickets here.
Just Don x Nike Air Force 1 High
Don C has been teasing the Nike Air Force 1, 2, and 3 on Instagram lately and with good reason: He used all three of those shoes to inspire his luxury take on the sneaker, which he refers to as the "Family of Force." For those who have been paying attention to Just Don's sneaker collaborations, the idea of family is important to the Chicago-born designer, and he used this theme on his Air Force 1 collaboration. 
"I knew I wanted to use premium leather and to mix the best quality of material and fabrics, and we did just that. There were details from the Air Force 2 and Air Force 3 that I wanted to bring into the shoe, and I appreciate Nike giving me the freedom to push the limits there," he says. "We're talking about the Air Force 1. It's the OG, the grandfather, the one that started it all. I always feel that you have to be down with your family, because that's who's always going to be there for you. Family doesn't always mean blood, but you have to keep them close and respect the ones who are looking out for you. I just wanted to pay respect to this iconic silhouette, and make sure kids really appreciate what it means to stick with your family."
Expect the Just Don x Nike Air Force 1 High to be available at ComplexCon and on December 1 through the Nike SNKRS app.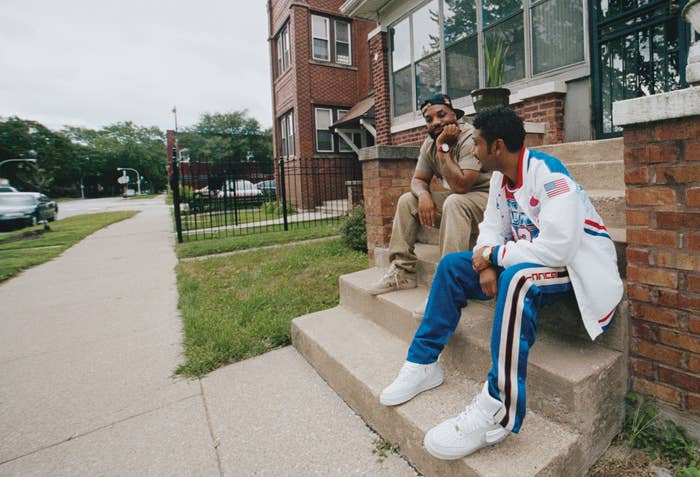 Travis Scott x Nike Air Force 1
Travis Scott is in high demand these days, and Nike was able to get him to re-work the Air Force 1 to match his personality and on-stage presence.
"I looked at the making of this shoe the same way I make an album," Travis Scott says. "I wanted it to tell a story about me. I set the tone to go crazy at my shows. I'm the acid of rap."
"When we first met with Travis, the first thing he said was, 'I'm the acid of rap.' It was a prompt to take a classic but then really trip it out. We brought this idea to life by making the binding around the canvas reflective, so when it hits light, it reflects various colors," Baik says. "At first glance, it's seemingly one color, but at a different angle, it has layers and depth to it. To mix up the look, the swoosh is Velcro and comes with three different articulations of the Swoosh. Customizable patches are based on his label artwork, and the dubrae is comprised of Travis' grill."
The sneaker will have a wider release on December 2.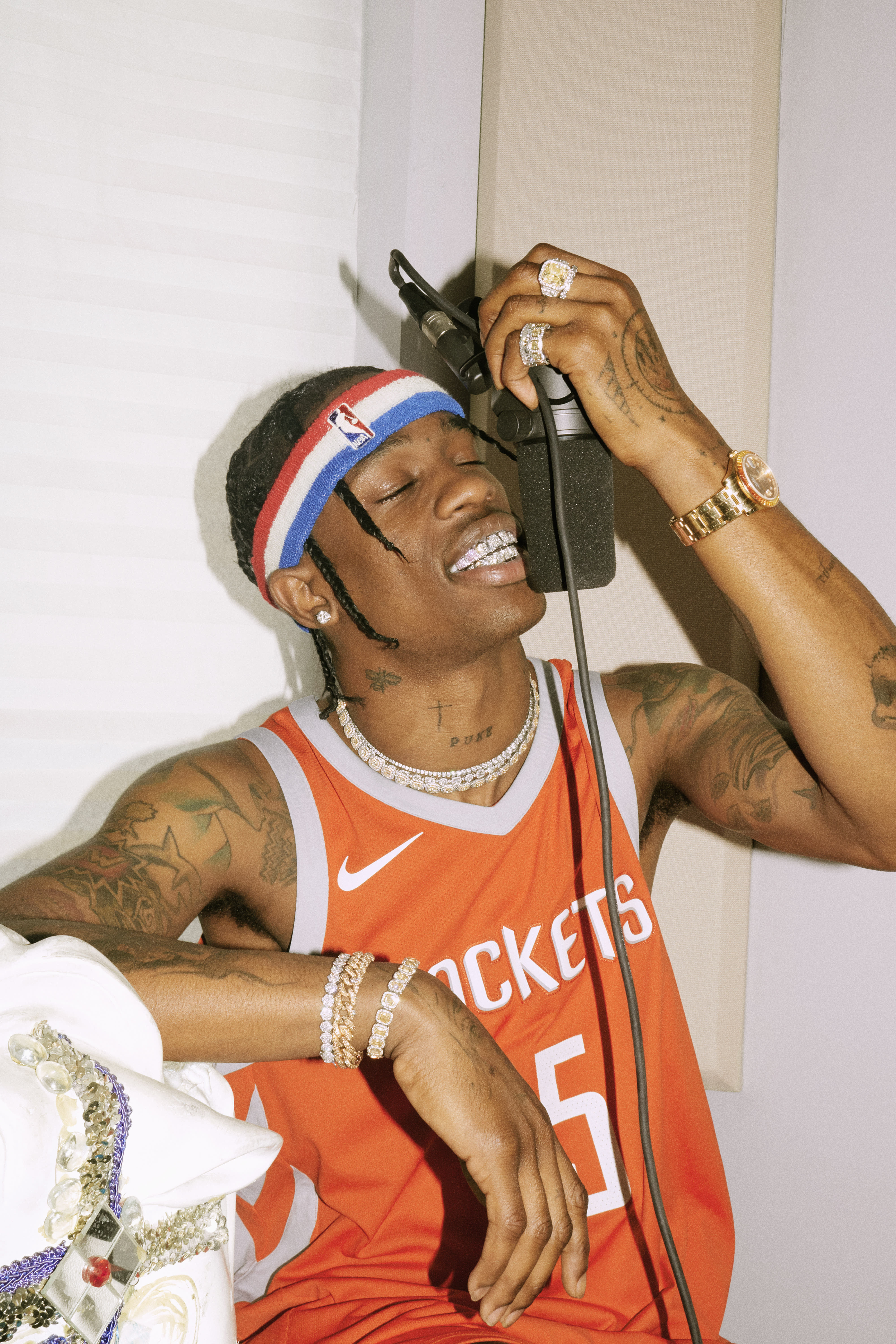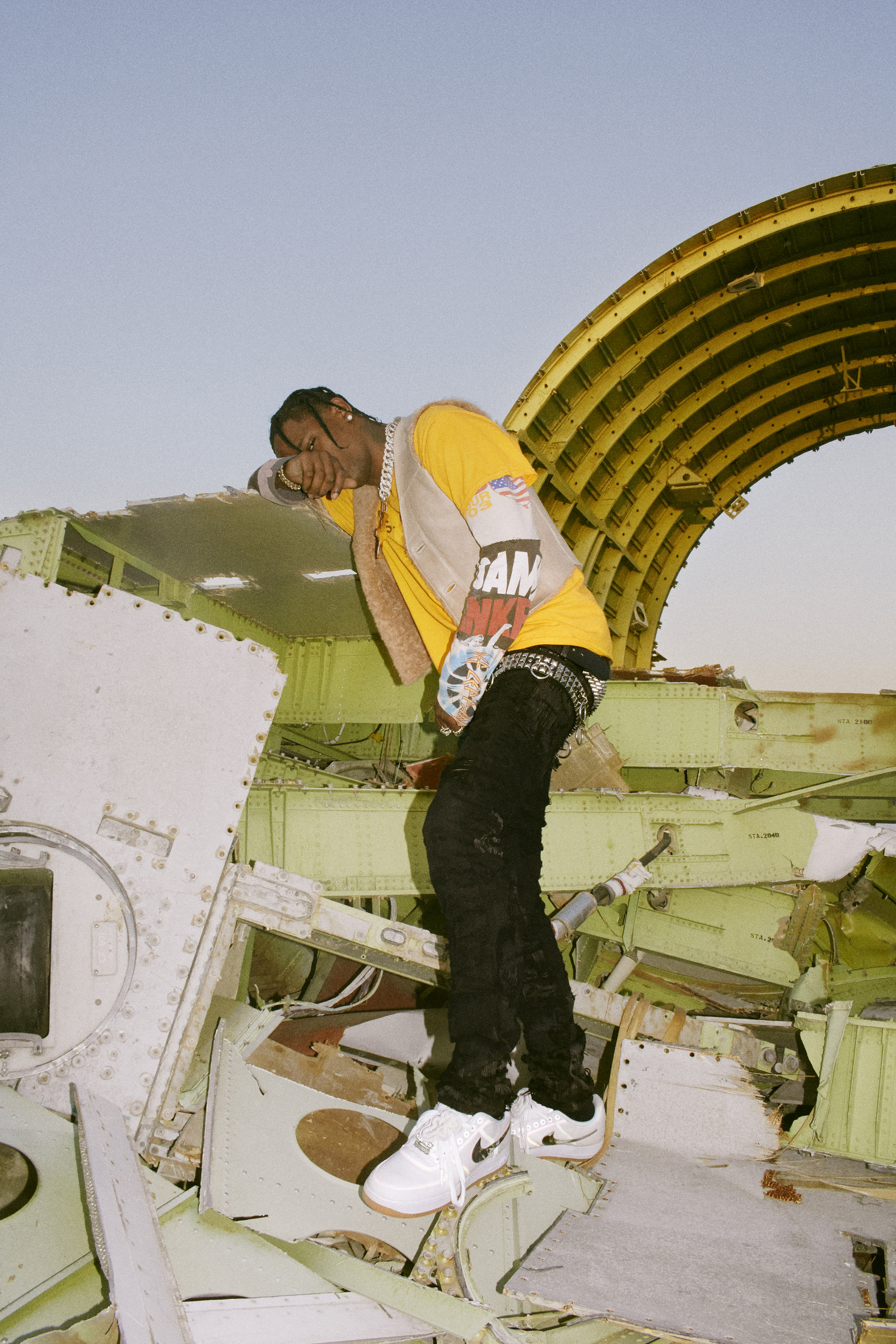 Acronym x Nike Lunar Force 1
Acronym designer Errolson Hugh had not only the best sneaker collaboration last year in his work on the Nike Air Presto, but also the sneaker of 2016. This time he's bringing back the Lunar Force 1, which first released in 2015, and doing it in all-white. 
The shoe's known for its zipper that goes down the upper, making the shoe more functional and easier to put on a foot. ""At the beginning, when we first were approached by Nike to look at the Lunar Force 1, the first thing we asked ourselves was, 'Why should we do this? What could we possibly bring to the table that Nike doesn't already know how to do?'" he says. In the end, we decided to approach it just like we approach the apparel, which means: Look at a problem, or look at an aspect of the functionality, and see if there's a way we can improve it."
The Acronym x Nike Lunar Force 1 will release at ComplexCon and later on December 3.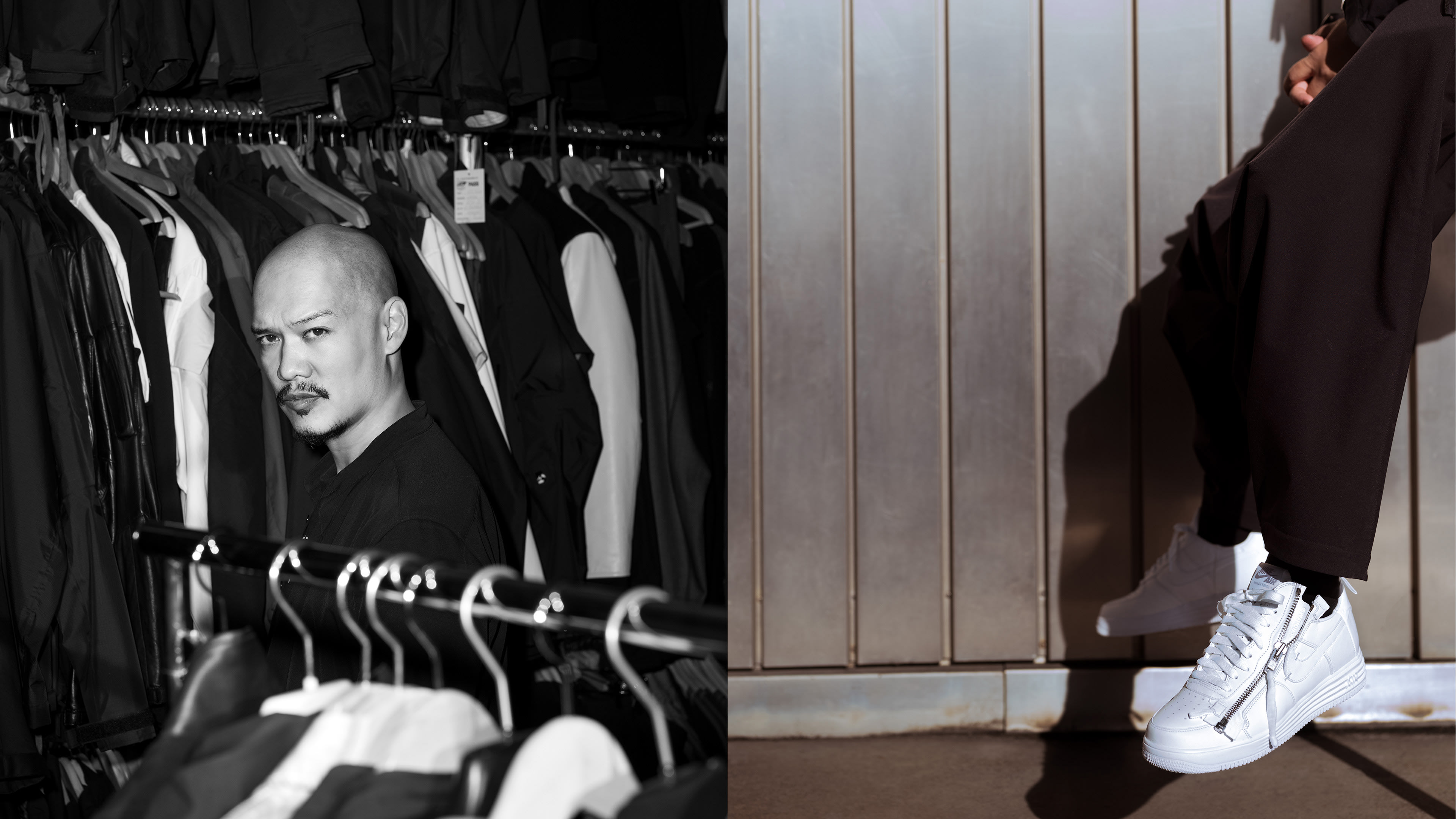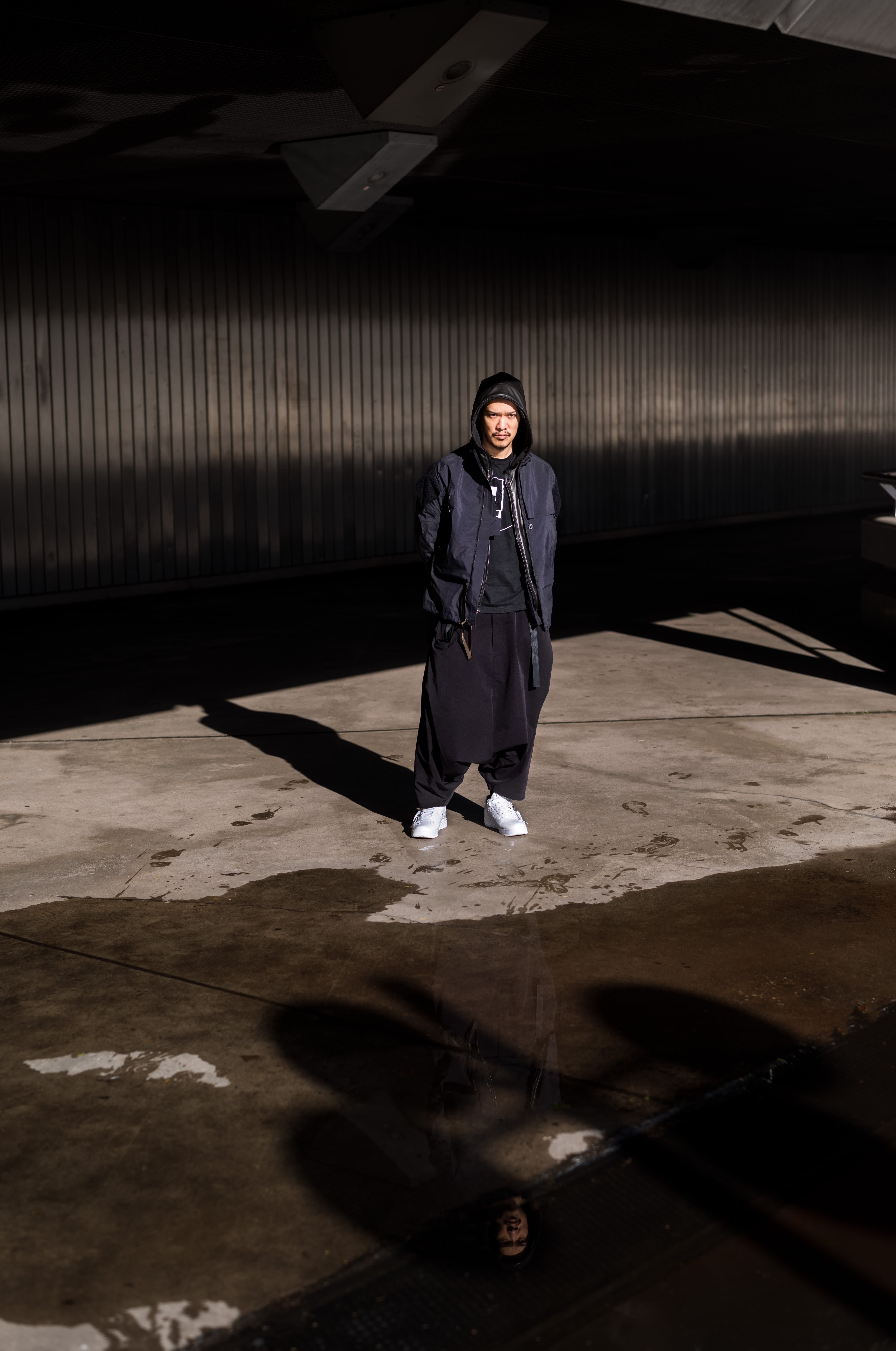 Off-White x Nike Air Force 1
Virgil Abloh was given the task of designing 10 different Nike sneakers, from new performance models to classics like the Air Jordan, and he knocked them all out of the park. The next shoe to release from Abloh's Off-White brand and Nike is the Air Force 1, which will only drop at ComplexCon on November 4, so get your tickets.
"It's all one expression. It's the Off-White ideology of altering product. That's my brand and my way of making things. I like to start with something established and then iterate on a process to edit it," Abloh says. "What I love about the three Air Force I've worked on with Nike, so far, they encompass one idea executed in three different ways. With this one, the colorway is important. The Air Force 1 isn't iconic in just any color, they're iconic in one: white. White is the theme for this third Air Force 1, looking at the cultural context of the white on white — editing it, but not editing it too far to where it becomes something else."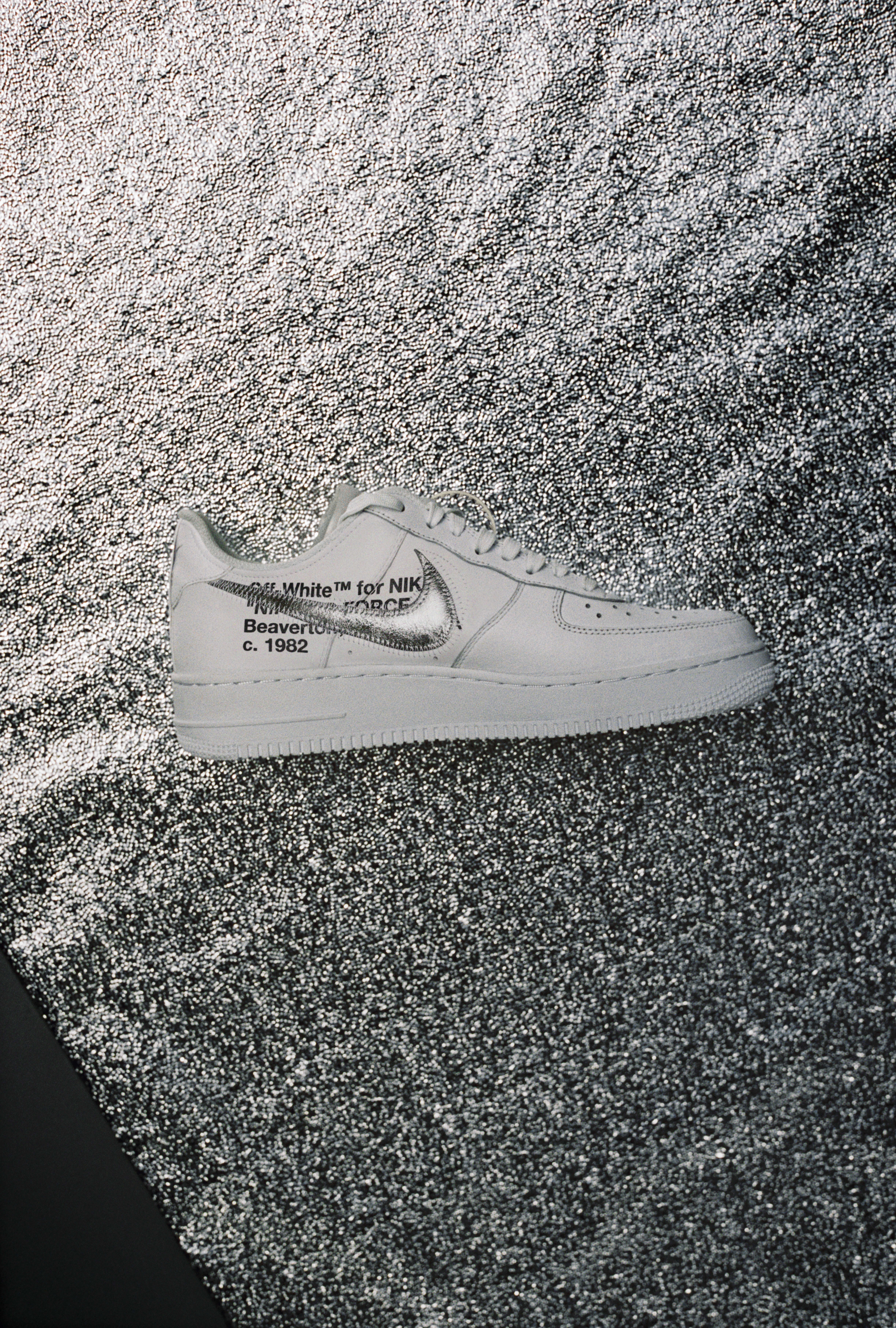 Roc-A-Fella Records x Nike Air Force 1
Last but not least, Nike's bringing back a true grail at ComplexCon this year in the form of the "Roc-A-Fella" Air Force 1, which first released in 2004.
"The Air Force 1 is a staple sneaker right now and means so many things to so many people. It's not just Stateside, it's global, it's worldwide. Knowing that we can attach our names to something that's iconic and something that we hold dear and close to our hearts, with the Roc-a-Fella logo," says Roc-A-Fella co-founder Kareem "Biggs" Burke. "It's a win-win for both teams. But I think it's gonna be legendary."
The sneaker will have a wider release on November 30.