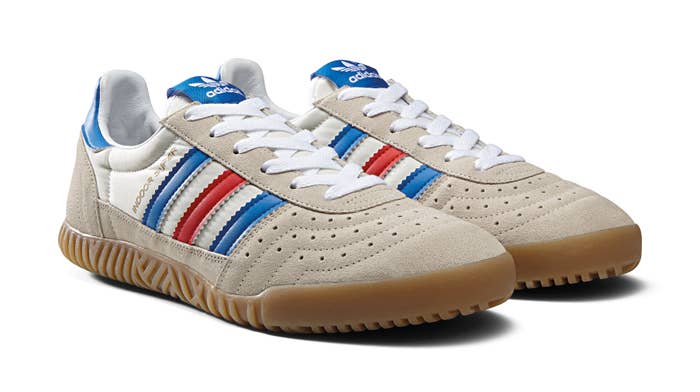 Adidas is currently riding the wave of a resurgence, thanks to its involvement with Kanye West and Pharrell Williams, new sneakers such as the NMD and Ultra Boost, and a newfound interest in the Stan Smith and Superstar. But there's another line from Adidas that's been growing a strong following under the radar: Spezial.
Curated by Gary Aspden, a long-time Adidas fanatic from the UK, Spezial is based off the brand's archives and association with the UK's "casual" culture, a subculture of soccer fans in the late '70s and and early '80s that would later travel across Europe and acquire high-end sportswear such as Adidas, Lacoste, and Ellesse.
The line has been around for three years, but it's slowly becoming relevant in the States, thanks to the growth in the popularity of casual fashion from brands such as Stone Island and Fred Perry and a growing soccer scene. This season's Spezial line, for Fall/Winter 2016, is back to business for Aspden -- retroing archival sneakers and giving life to shoes and apparel that pays homage to Adidas' roots -- who hopes to see the popularity of his collection catch on outside of Europe.
Explain why the American consumer, who's new to Adidas' heritage, should care about the Spezial line.
Whether a person should care ultimately depends on their own motivations. First impressions of the look of a product (and how it is marketed) are always going to be key, but there is definitely a customer who wants to go further than that. It's that person who wants to dig a little deeper. There will inevitably be customers who are discovering Adidas who will be interested in the depth and breadth of its design legacy and how that crosses over with a number of subcultures. Whether it be b-boys and graffiti writers in the South Bronx or football casuals in the north of the UK, Adidas products have been adopted into their individual style and became a signifier of their identity. These audiences weren't targeted by Adidas; they took these products, changed their context, and made them their own. It is street fashion in the truest sense.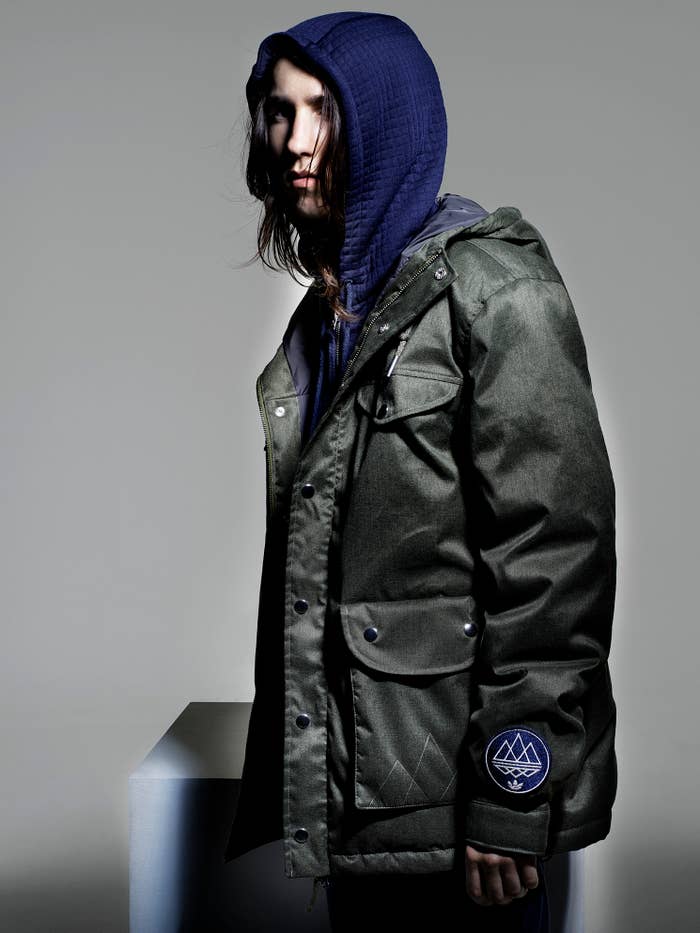 The fact it can resonate with British football casuals and be worn by guys like Lev and Blondey at Palace or an image maker like Nick Knight suggests it is achieving that. Adidas Spezial never underestimates the intelligence of its customers, and there is nothing brash about its marketing approach. In the greater scheme of the Adidas brand, it is a niche range. Someone once described it as a "mass-produced secret." It appears that those who get it, love it, and those who don't, don't (if they are aware of it).
Your sneakers are taken from archival models but given new twists. How do you find a balance that stays true to the brand but makes things new and interesting?
Within the range, we have always done a few true reissues, as there are some Adidas footwear styles that are bona fide design classics and are difficult to improve. These shoes give context to the new hybrid shoes that we also create for the range - shoes that combine elements of different classic Adidas styles to come up with something new. In the early '80s, Adidas made a number of 'leisure shoes' under the name "Freizeit" (a German word for free time). Many of them were brown, like the kind of thing your Geography teacher wore but were very popular on the football terraces. A number of these shoes in their O.G. form haven't dated that well but there are elements of their design that are incredible. We take inspiration from these products and create new styles like the Bulhill SPZL this season.
Can you explain the importance of the new sneakers in this year's line?
I selected the adidas Manchester to rework because it was a shoe I originally worked on. The original idea was to finally do a "City" shoe for Manchester in acknowledgement of them hosting the 2002 Commonwealth Games. The north of the UK has been an Adidas heartland for decades now, and I felt that should be acknowledged in some way. No one could have anticipated the way would be received and that over time the shoe has become a grail for so many Adidas collectors in the UK, particularly football casuals. have always felt that the shoe could be improved, hence the name GT Manchester SPZL. GT Manchester is an abbreviation for Greater Manchester, which is a play on the name of the vintage Stockholm GT but, more importantly, is a statement of intent: these are, in my view, greater than any of the previous Adidas Manchester incarnations. We redressed the toe box, the specs of the toe overlay, added a Mod Trefoil debossed tongue, and a Spezial footbed as well as better quality upper materials than previous versions.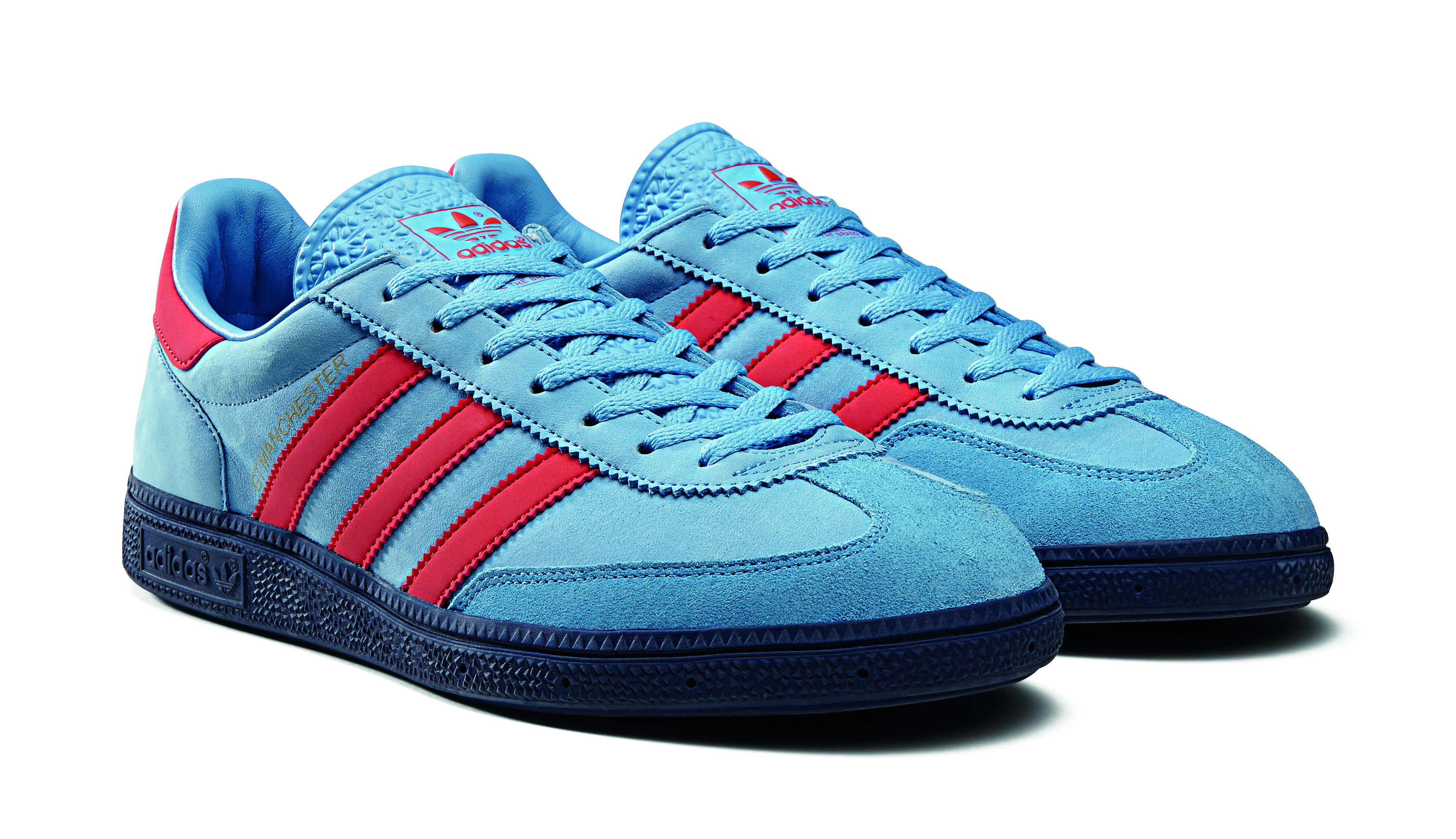 We have looked at Adidas Leisure shoes again and have created a new hybrid shoe called the Bulhill SPZL that marries different elements of a couple of vintage styles to create something that sits somewhere between a trainer and a casual shoe. We did two colorways of them - a navy and a brown - that are in keeping with the best known colours from the original Freizeit shoes. I always do at least one running style shoe, so we opted for the Harwood SPZL which is based on the adidas Seaside (a name that we are no longer allowed to use legally!).
What's been the biggest challenge with running a line that's based off the past and making it appeal to new consumers?
Good question ... While I see its foundations are in archive Adidas products I do not see Spezial as a retro collection. I see it as a modern collection that echoes elements of the traditional Adidas design language. When you have legitimate access to utilize elements of that archive, then it would be crazy not to. That's why I describe myself as a curator rather than a designer. There are innumerable brands that clearly use Adidas as a reference in their designs but have to navigate the legalities of that in what they deliver. With Spezial, we can overtly and legitimately use that archive. We understand and appreciate that Adidas have one of the greatest design archives of any brand. The key to my role is having brand knowledge and then identifying what is relevant about a vintage product and discarding the bits that aren't.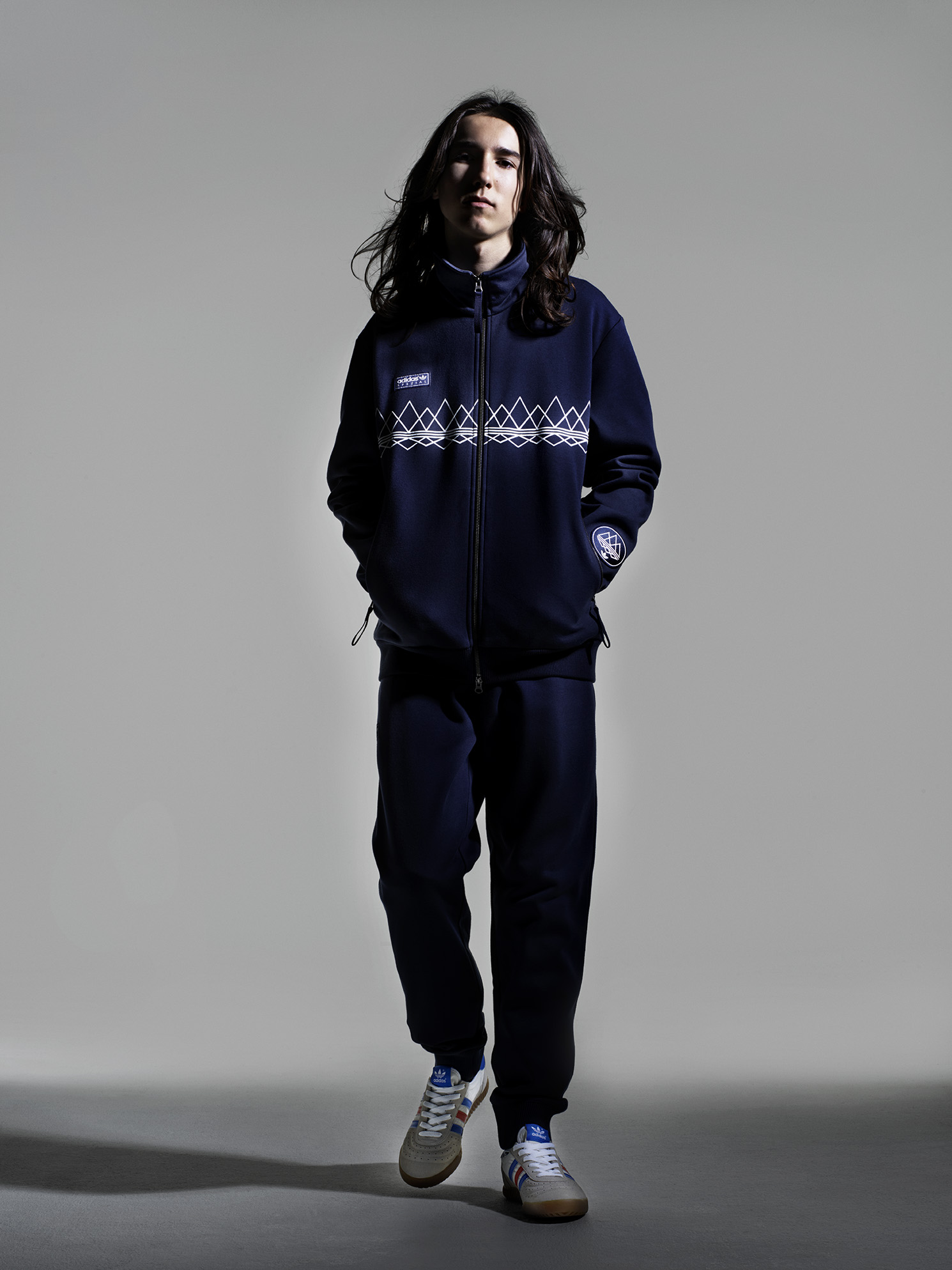 A lot of the clothes from the casual scene -- Stone Island, Fred Perry, Burberry, Gazelles -- have become popular in the U.S. hip-hop scene. Do you think your line can crossover?
Perhaps - who knows? It is currently very difficult to get hold of Spezial in the U.S., but I constantly get messages on my Instagram from good stores and fans of the range who are based over there. The British football casual look is not solely about the brands, but about how those brands are worn and put together. That "casual" audience are anti-hype and are, in many ways, averse to traditional marketing. I am very pleased that that a number of people from that audience have got into Spezial, as they are not easily swayed. When I see football fans creating Spezial banners and stickers off their own back, I take it as a massive compliment. Outside of hip-hop, there are a number of musicians who I am a fan of that wear and support the range: everyone from the Stone Roses and Noel Gallagher to Goldie and Chronixx. I spoke to Gareth Skewis from Palace recently, and he was saying it's only a matter of time before one of the U.S. hip-hop artists picks up on Spezial, but that isn't something I set out to chase or target. To be honest, it has built a fanbase without being overly reliant on celebrity endorsement. It's impossible to say where hip-hop fashion will go next, because it has changed so much in the last decade. If you had asked me five years ago, I would never imagined that a brand like Acne would be picked up by rappers or that Kanye and Travis Scott would work with Nick Knight.
You've worked with Adidas for quite some time, how much have you seen the brand change over the years?
I have been working with Adidas for nearly 18 years in different capacities, but my love of the brand goes back way further than that. When I started working with them in the late '90s, things were so different in the industry as a whole. It will be hard to imagine for people who are new to this, but the sportswear industry wasn't dominated by the Internet, footwear hype didn't exist, reselling didn't exist, deadstock hunting was still a big thing, there were no hypesites or blogs, so you still had well kept secrets, there were no collabs and sportswear brands were very cautious of deviating from their primary purpose: athletic performance. While sport is still at the root of everything Adidas does, they have been bold enough to step out, acknowledge, and embrace lifestyle and fashion in ways that don't compromise the overall vision. I have seen things change from the inside out and am proud to say that a number of projects I worked on (like the first Adidas x Bape collab in 2003) or initiated have been instrumental within that change.