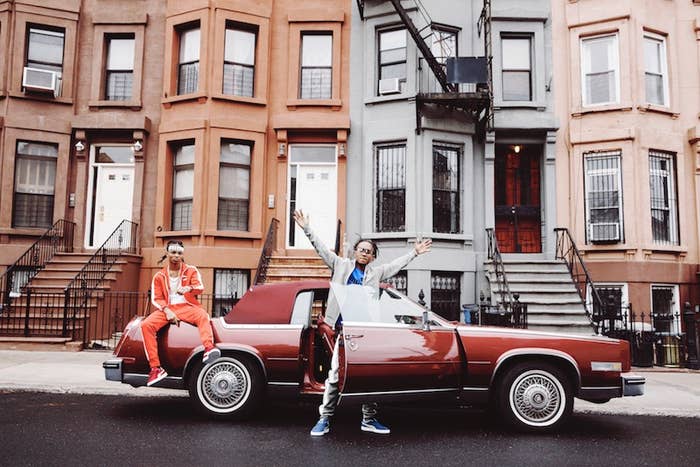 Rihanna, Young Thug, Kylie Jenner, and now there's a new set of celebrities getting checks from Puma. Hip-hop artists Rae Sremmurd will be one, er two, of the faces for Puma's campaign this fall.
The brand tapped street photographer Jamel Shabazz to shoot the duo in Brooklyn to promote the Puma Suede. Shabazz is known for his photos of the New York City street culture in the 1980s, which was a popular era for the silhouette. 
"Artists like the Suede because they give you an old-school feeling," Slim Jxmmi of the group said. "The look is classic, reminds me of the 80s." The brotherly duo were both born in '90s. "The Suede is so universal and anybody can pull it off with the right styling," Swae Lee said. "You can look very luxe or casual."​
Look for the images to be showcased in Puma stores globally and the brand's social channels.