The Busenitz was a game changer for Adidas Skateboarding. The original pro model for skater Dennis Busenitz, the sneaker validated the brand in the sport and opened it up to a new generation of riders.
"To be honest, what that thing really did do was launch the Three Stripes in skaters' minds," said Adidas' Mark Holcomb, who was a product line manager at the time they signed Busenitz. "Just the fact that you saw the Stripes with an athlete you really like and respect just made the brand more acceptable."
Holcomb, an Adidas veteran of 14 years, describes the skateboarding department before Busenitz as the "billion dollar ghetto."
"It was basically like having a rich German grandfather who wanted to fund your startup skate brand," Holcomb said. "It was a lot of trial and error, but also grinding coming up with stuff and trying to talk people into it."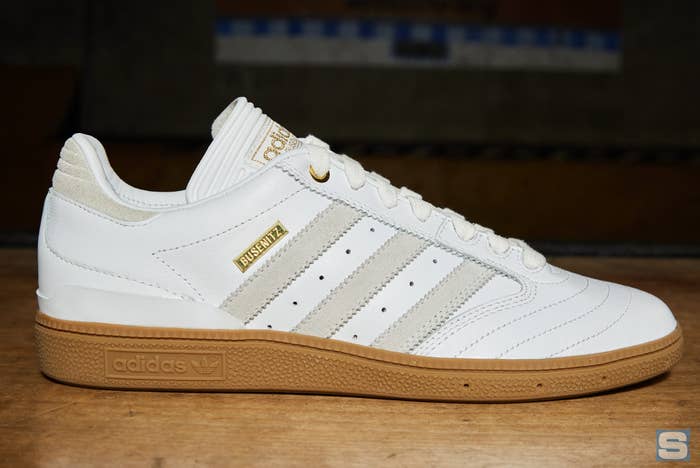 Apparently, it wasn't that difficult to talk Busenitz into joining the brand. Growing up in Germany, where Adidas is headquartered, the skater was already familiar with the Three Stripes—mainly through its soccer shoes.
"He definitely knew the archive well enough," Holcomb said, adding that one of his favorite shoes was the Copa Mundial, on which the Busenitz is based. "He had somebody help him sketch it up and we kind of just went from there."
At the time, designers didn't have a budget to fly back and forth to where Busenitz was to go over prototypes in person. Instead they had to ship sample sneakers to him, let him skate them, and wait for them to get sent back with feedback. This process would continue for a full year and a half before they came to a final version. Below is a look at those early samples.
This was the first sample they sent to Dennis. A marker was used to plot the curvature of the lines on the toebox as well as placement of the branding.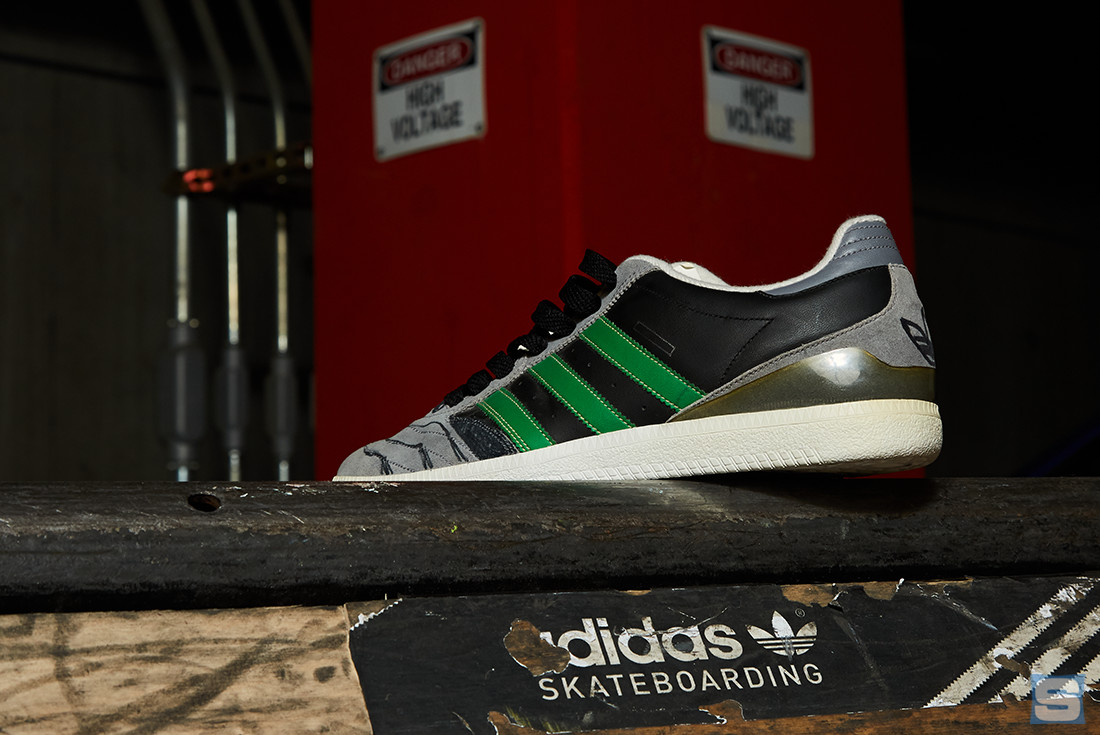 Another round of samples had a larger embellishment of the soccer inspiration and included a fold-down tongue.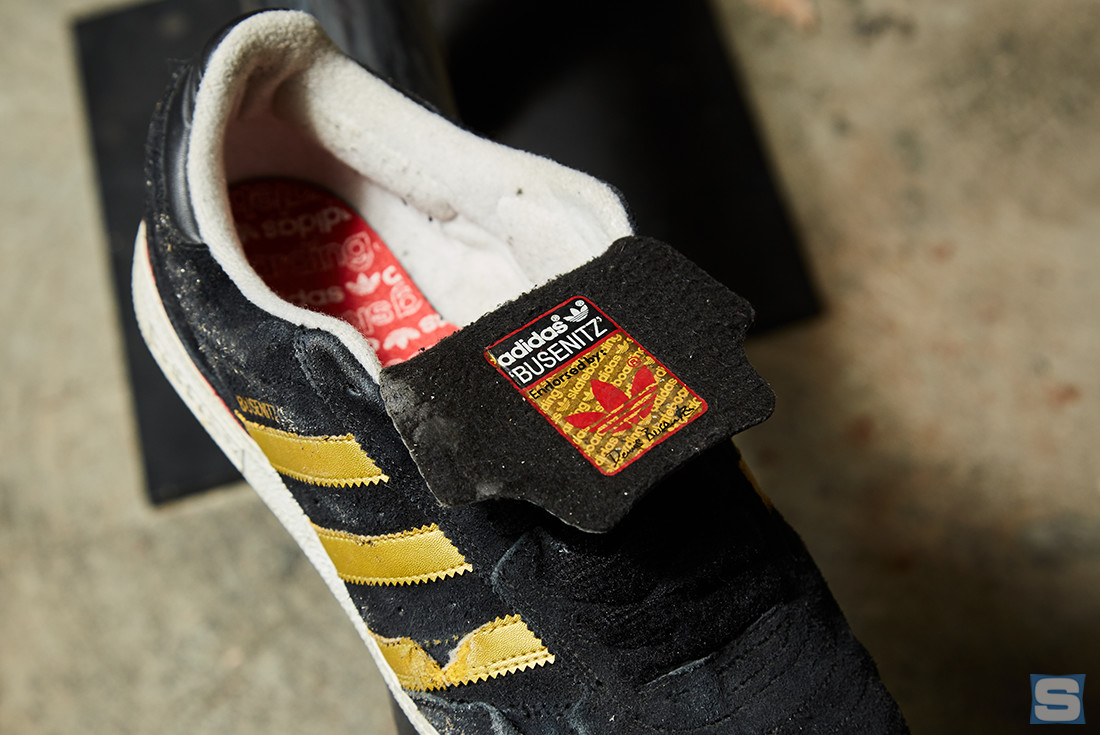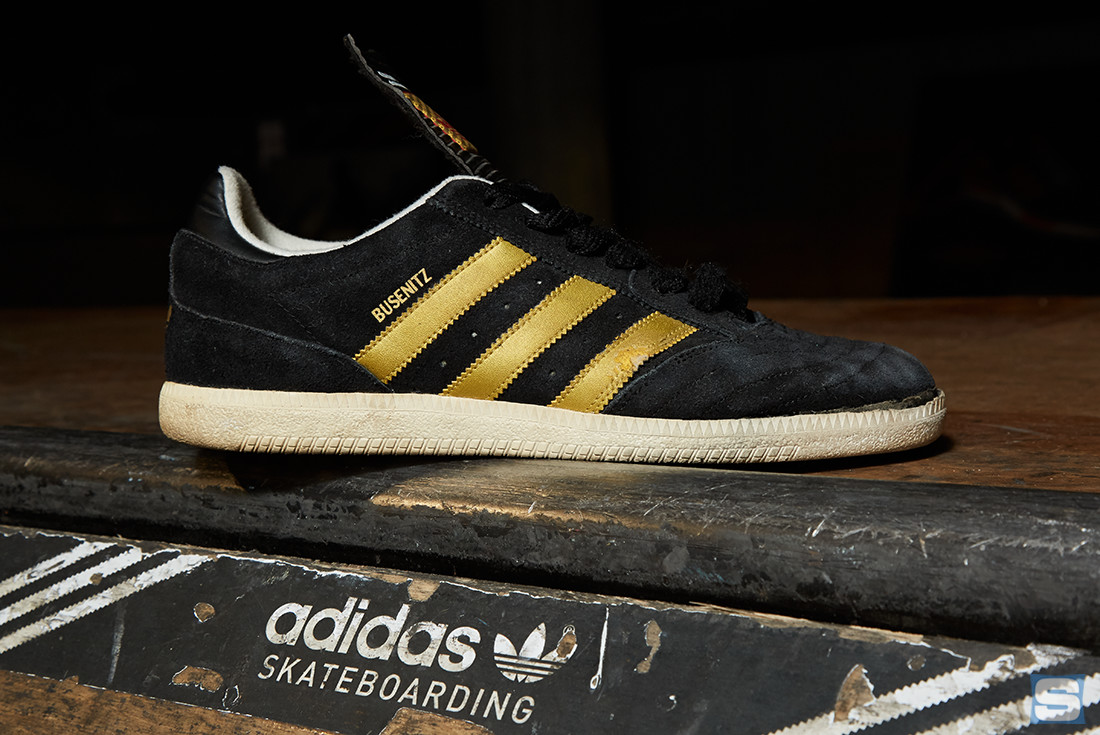 There was also another early sample in a brown and green colorway Dennis was not too fond of.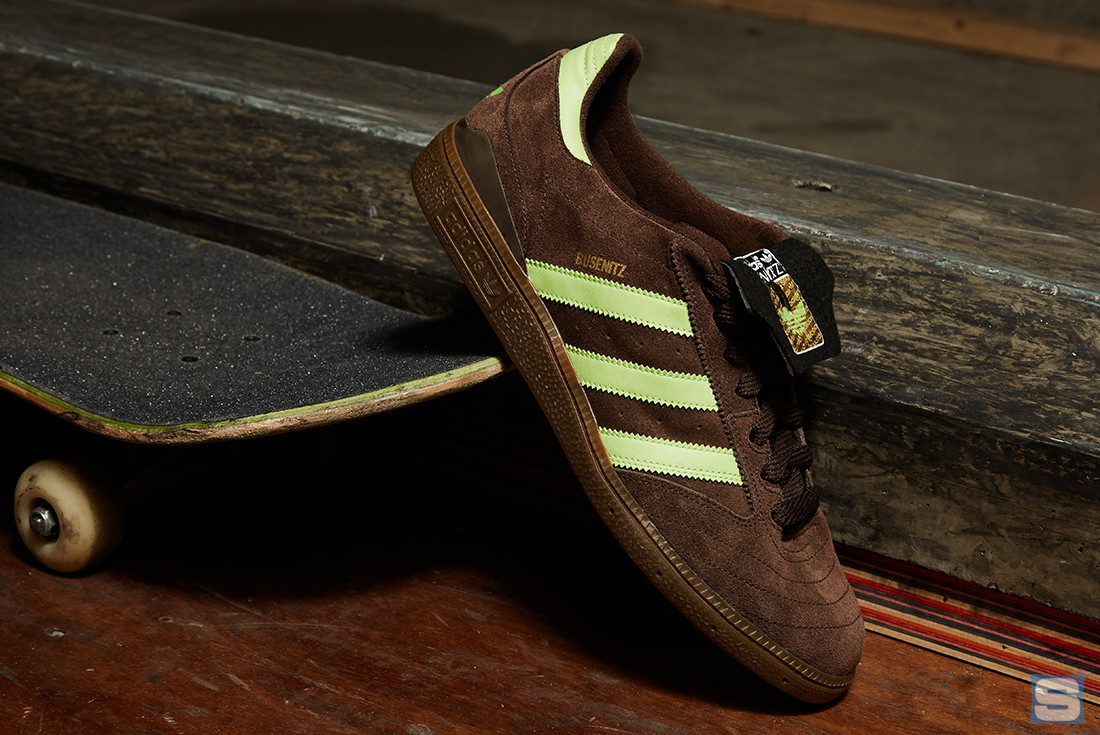 A vulcanized version of the Busenitz was also made with a high tongue that was removable via Velcro.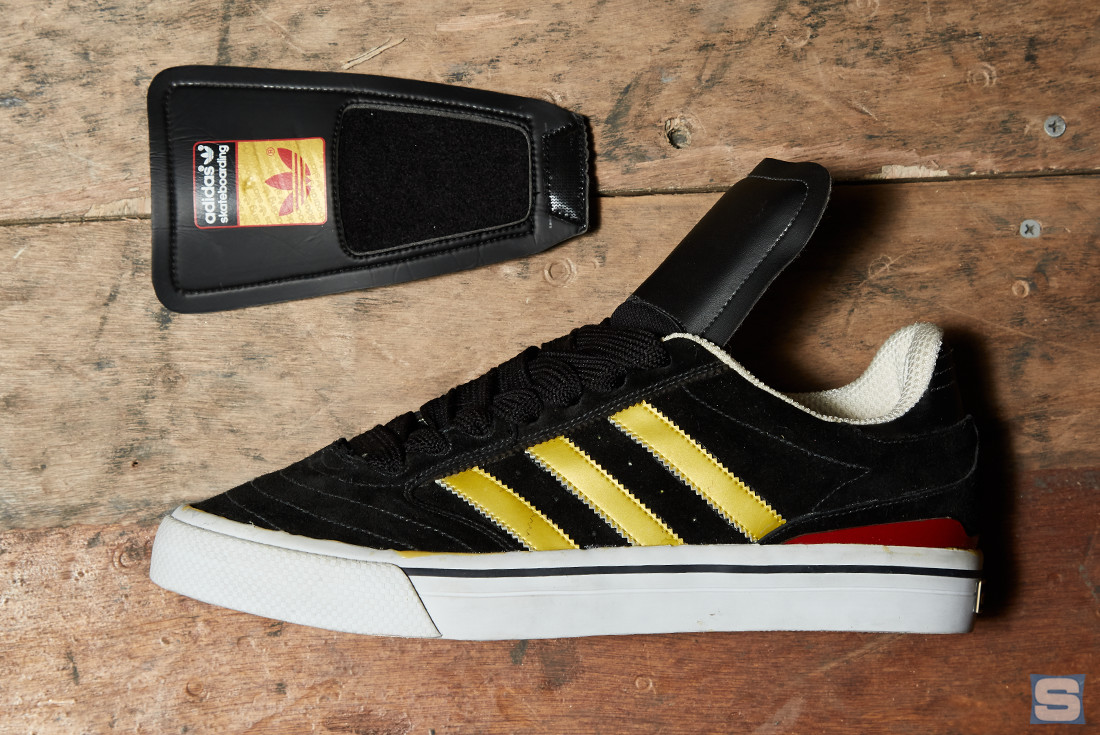 Celebrating the 10th anniversary of the silhouette, Adidas is in the midst of launching a special pack of the Busenitz in three different iterations. The first was a Pure Boost version with a full-length Boost midsole. This past weekend, a navy vulcanized model dropped with a blue suede upper and gold threading. Next up: a white model with a gumsole and gold accents will be announced soon. Each of the models feature the numbers 06 and 16 on the back heels to commemorate the 10 year anniversary.